Meet OMRON's family of Autonomous Mobile Robots
You don't just get a robot - you get a total solution
Fully autonomous mobile robots
Transforming manufacturing & logistics
Our family of mobile robots can safely & efficiently transport a wide range of payloads – from lightweight tasks of 60kg all the way up to 1500kg, capable to replace forklifts!
OMRON's autonomous mobile robots (AMRs) are designed to dramatically increase productivity in manufacturing and warehouse logistics operations. They increase throughput, eliminate errors, improve material traceability, and allow employees to focus on tasks that require complex human skills. 
Unlike traditional AGVs, our mobile robots navigate by the natural features of the facility and require no expensive facility modification.
Our AMR's can be deployed quickly in stand-alone warehouse applications, as well as integrated into a total automation concept that combines motion, safety, vision, control and robotics, providing a complete solution from one source.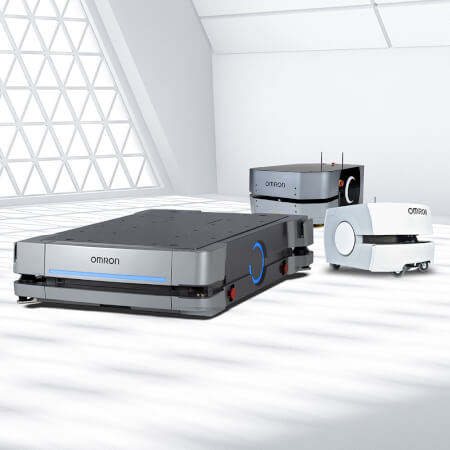 Higher flexibility & lower cost
No need for expensive line re-configuration, OMRON autonomous mobile robot solutions can be seamlessly integrated to existing lines & facilities.
Heavy duty transport
New HD-1500 automated mobile robot with a heavy duty payload capacity of 1500kg, the highest payload on the market.
Mixed fleet management
Safely manage up to 100 mobile robots, in any configuration, with OMRON Fleet Manager.
Meet our Line-up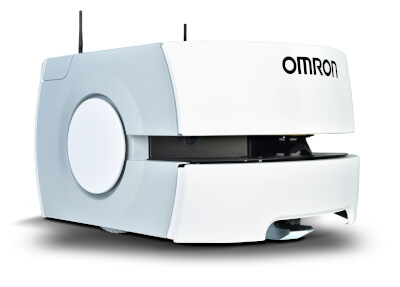 LD-60/90
Self-navigating Autonomous Mobile Robot (AMR) that works safely with people
The Omron LD-60/90 Mobile Robot designed for dynamically moving material in challenging environments that may include confined passageways as well as dynamic and peopled locations.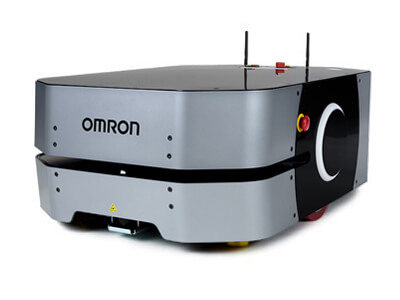 LD-250
Mid-size mobile robot with a payload capacity of 250kg
The LD-250 allows customers to load larger and heavier payloads, making fewer trips with heavier batches, ultimately increasing return on investment. With the LD-250 in your fleet, you can do more with less equipment.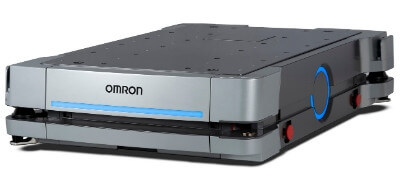 HD-1500
The strongest OMRON's mobile robot with a heavy duty payload capacity of 1500kg
The higher payload capacity allows customers to automate new tasks that are traditionally completed with forklifts such as the transport of pallet-size loads, engine blocks, and other heavy goods and equipment.
Safe by design
Our mobile robots are safety rated. They use on-board lasers and other sensors to detect obstacles on their moving path and, based on speed of travel, they trigger E-stop to prevent vehicle collision into objects on their path.
Easy install
OMRON mobile robots are easy to get up and running, requiring no construction such as the installation of magnets, and minimal programming.
Flexible Mapping
Our mobile robots use an on-board laser to scan the environment and generate a map which will be used for navigation. The navigation map is also editable via MobilePlanner: our PC-based software to manage the robot or the fleet.
Interested in hearing more about our mobile robots?
OMRON Industrial Automation Solution
You need more than a piece of advanced hardware equipment; you need an autonomous material transport system flexible enough to evolve with changing needs. The OMRON full family of automation technology fills in your entire production line.
As the leader in industrial automation, OMRON offers products that help manufacturers fulfill the needs of mass customization, and address issues related to rising labor costs and labor shortages.
Along with mobile robots, OMRON provides a variety of automation equipment and devices that range from control components and vision sensors to controllers and servomotors, as well as an array of safety devices and fixed robots.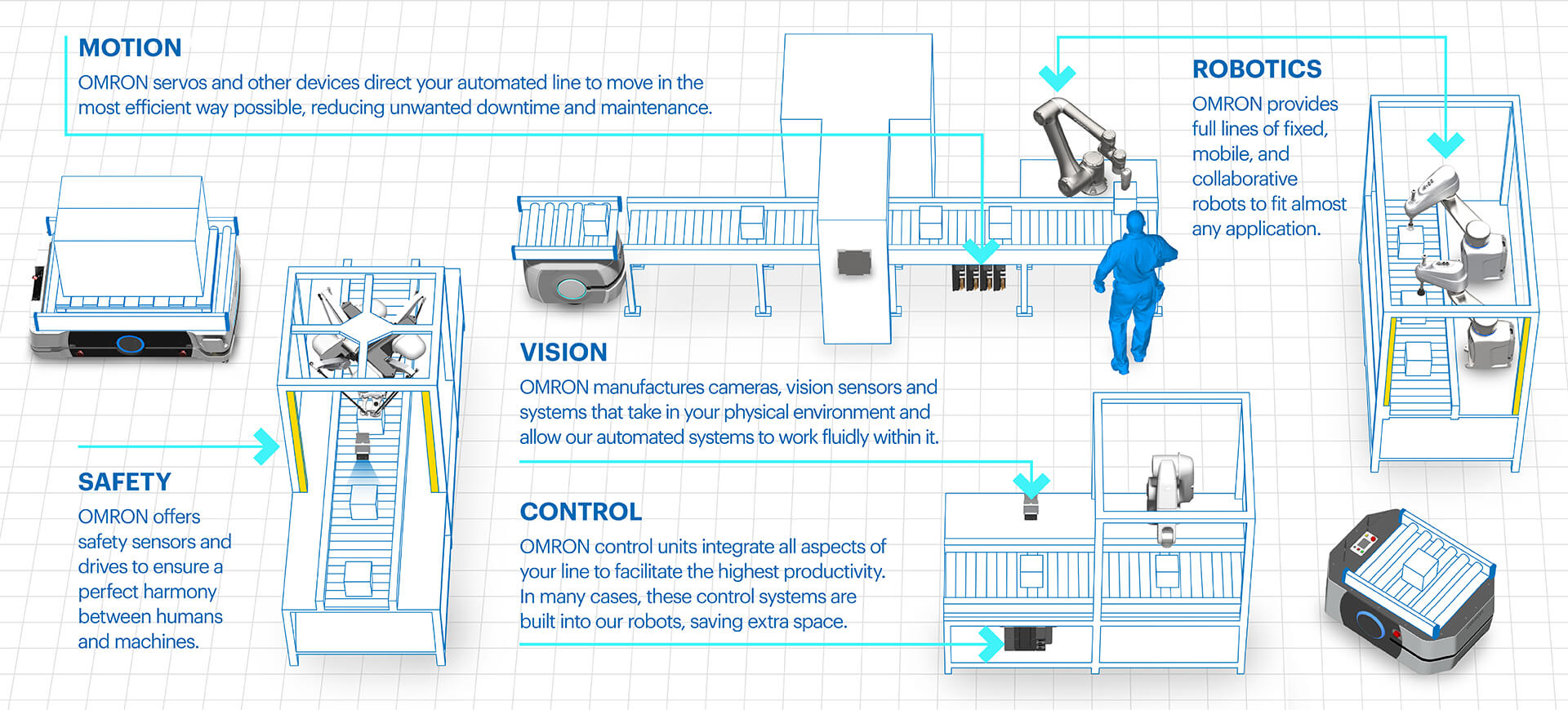 A complete solution - not just a robot
We take it one step further. We offer Autonomous Mobile Robots Solutions.