Automation Center Barcelona
Experience our advanced industrial automation solutions and create a factory of the future that helps solve social issues, improves lives, and contributes to a better society.
Shifting market needs, technical innovation, globalization, and social changes such as labor shortage, are dramatically changing the business environment surrounding the manufacturing industry. Automation Center Barcelona serves as a collaboration site where customers can work with OMRON toward manufacturing innovation to address and adapt to these changes.

Here, customers can experience automation that finely coordinates state-of-the-art technologies like AI (Artificial Intelligence), IoT (Internet of Things), and robotics, to envision in detail their own factory of the future today.
Contact us for details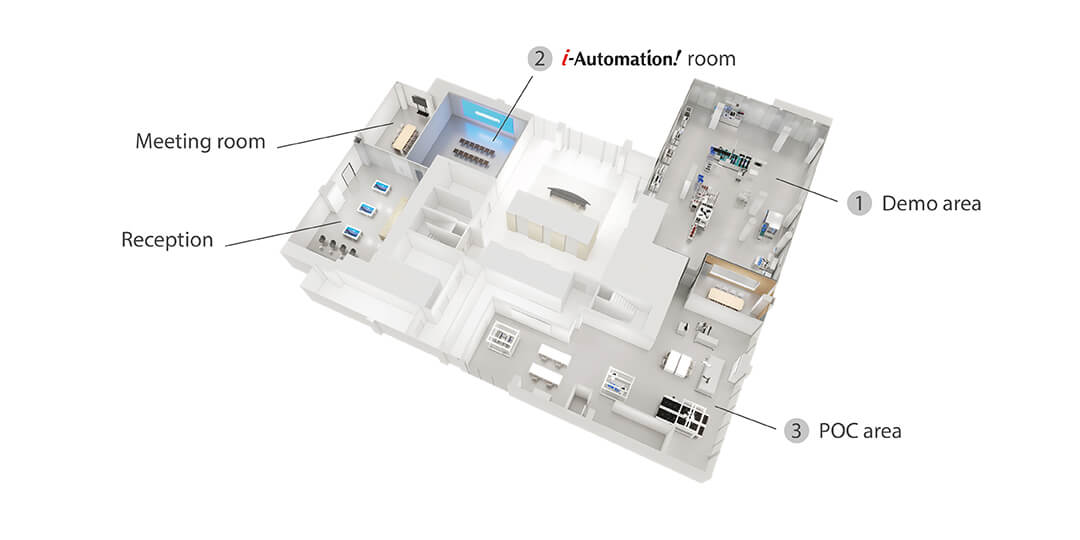 1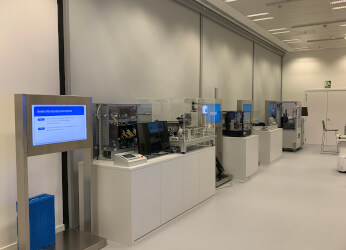 Demo area
Experience the three pillars of our i-Automation! concept—control evolution for high-speed and high-precision automation, intelligent machines powered by AI for the production floor, and new human-machine collaboration where machines understand and assist human movement and intent—to build innovative factory automation solutions.
2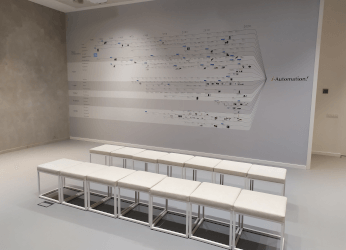 i-Automation! Room
"To the machine, the work of the machine, to man the thrill of further creation" is the corporate philosophy set forth by OMRON's founder, Kazuma Tateishi. Here, visitors can learn how we practice our principles to solve social issues through our business activities, and the history of our i-Automation! concept for manufacturing innovation.
3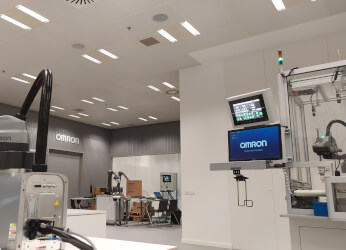 PoC Lab
At our Proof of Concept (POC) laboratory, you can work with our expert engineers to test and verify potential vision and robotics solutions in various scenarios, as well as attend technical training for implementation.
Automation Center Barcelona
Address
Josep Plà, 2 - Ed. B2, planta 10

08019 Barcelona
Spain
Access
20 minutes' drive from Barcelona International Airport
8 minutes' walk from El Maresme-Fòrum Metro subway station L4
5 minutes' walk from El Maresme tram station T4
Visit us
Corporate customers only; reservations required in advance. For more information, please contact your OMRON sales representative. If you are a first-time customer, please contact one of our sales offices.
List of OMRON Europe sales offices
Our European Automation Centers
At the frontlines of i-Automation! innovation, we work together with our customers to turn automation concepts into real-life innovate applications.
Read more