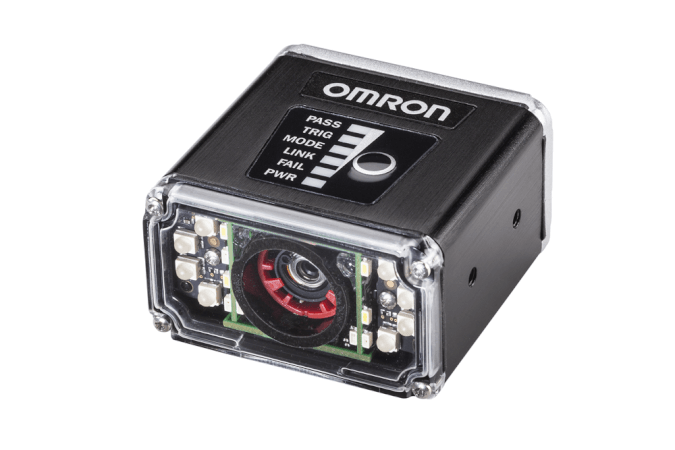 F430-F
MicroHAWK F430-F Smart Camera
MicroHAWK F430-F Smart Camera
Simple configuration with AutoVISION.
5 megapixel sensor available.
Autofocus available.
Alternate LED configuration available.
Smallest in class.
IP65 / IP67.
Ethernet TCP/IP, Ethernet/IP, ProfiNET I/O
Specifications & ordering info
| Product | Number of pixels | Camera type | Autofocus | Focus distance | Focal length | Field of view (width) | Frame rate | Shutter type | Illumination | Software option(s) | Image width | Image height | Communication port(s) | Degree of protection (IP) | Description |
| --- | --- | --- | --- | --- | --- | --- | --- | --- | --- | --- | --- | --- | --- | --- | --- |
| | 1.2 MP | Monochrome | Yes | 75-1200 mm | 16 mm | 24-436 mm | 40 fps | Global | Inner LEDs only | AutoVISION | 1280 pixels | 960 pixels | EtherNet/IP, Ethernet TCP/IP, PROFINET Slave, Serial RS-232C | IP65/IP67 | F430 Smart Camera, 1.2 MP monochrome, Long range, Autofocus 75-1200 mm, No outer light, AutoVISION, Ethernet TCP/IP, EtherNet/IP, PROFINET, IP65/IP67 |
| | 1.2 MP | Monochrome | Yes | 75-1200 mm | 16 mm | 24-436 mm | 40 fps | Global | Inner LEDs only | AutoVISION Sensor | 1280 pixels | 960 pixels | EtherNet/IP, Ethernet TCP/IP, PROFINET Slave, Serial RS-232C | IP65/IP67 | F430 Smart Camera, 1.2 MP monochrome, Long range, Autofocus 75-1200 mm, No outer light, AutoVISION Sensor, Ethernet TCP/IP, EtherNet/IP, PROFINET, IP65/IP67 |
| | 1.2 MP | Monochrome | Yes | 75-1200 mm | 16 mm | 24-436 mm | 40 fps | Global | Inner LEDs only | AutoVISION, Visionscape | 1280 pixels | 960 pixels | EtherNet/IP, Ethernet TCP/IP, PROFINET Slave, Serial RS-232C | IP65/IP67 | F430 Smart Camera, 1.2 MP monochrome, Long range, Autofocus 75-1200 mm, No outer light, AutoVISION+Visionscape, Ethernet TCP/IP, EtherNet/IP, PROFINET, IP65/IP67 |
| | 1.2 MP | Monochrome | Yes | 75-1200 mm | 16 mm | 24-436 mm | 40 fps | Global | Red LED | AutoVISION | 1280 pixels | 960 pixels | EtherNet/IP, Ethernet TCP/IP, PROFINET Slave, Serial RS-232C | IP65/IP67 | F430 Smart Camera, 1.2 MP monochrome, Long range, Autofocus 75-1200 mm, Red light, AutoVISION, Ethernet TCP/IP, EtherNet/IP, PROFINET, IP65/IP67 |
| | 1.2 MP | Monochrome | Yes | 75-1200 mm | 16 mm | 24-436 mm | 40 fps | Global | Red LED | AutoVISION Sensor | 1280 pixels | 960 pixels | EtherNet/IP, Ethernet TCP/IP, PROFINET Slave, Serial RS-232C | IP65/IP67 | F430 Smart Camera, 1.2 MP monochrome, Long range, Autofocus 75-1200 mm, Red light, AutoVISION Sensor, Ethernet TCP/IP, EtherNet/IP, PROFINET, IP65/IP67 |
| | 1.2 MP | Monochrome | Yes | 75-1200 mm | 16 mm | 24-436 mm | 40 fps | Global | Red LED | AutoVISION, Visionscape | 1280 pixels | 960 pixels | EtherNet/IP, Ethernet TCP/IP, PROFINET Slave, Serial RS-232C | IP65/IP67 | F430 Smart Camera, 1.2 MP monochrome, Long range, Autofocus 75-1200 mm, Red light, AutoVISION+Visionscape, Ethernet TCP/IP, EtherNet/IP, PROFINET, IP65/IP67 |
| | 1.2 MP | Monochrome | Yes | 75-1200 mm | 16 mm | 24-436 mm | 40 fps | Global | White LED | AutoVISION | 1280 pixels | 960 pixels | EtherNet/IP, Ethernet TCP/IP, PROFINET Slave, Serial RS-232C | IP65/IP67 | F430 Smart Camera, 1.2 MP monochrome, Long range, Autofocus 75-1200 mm, White light, AutoVISION, Ethernet TCP/IP, EtherNet/IP, PROFINET, IP65/IP67 |
| | 1.2 MP | Monochrome | Yes | 75-1200 mm | 16 mm | 24-436 mm | 40 fps | Global | White LED | AutoVISION Sensor | 1280 pixels | 960 pixels | EtherNet/IP, Ethernet TCP/IP, PROFINET Slave, Serial RS-232C | IP65/IP67 | F430 Smart Camera, 1.2 MP monochrome, Long range, Autofocus 75-1200 mm, White light, AutoVISION Sensor, Ethernet TCP/IP, EtherNet/IP, PROFINET, IP65/IP67 |
| | 1.2 MP | Monochrome | Yes | 75-1200 mm | 16 mm | 24-436 mm | 40 fps | Global | White LED | AutoVISION, Visionscape | 1280 pixels | 960 pixels | EtherNet/IP, Ethernet TCP/IP, PROFINET Slave, Serial RS-232C | IP65/IP67 | F430 Smart Camera, 1.2 MP monochrome, Long range, Autofocus 75-1200 mm, White light, AutoVISION+Visionscape, Ethernet TCP/IP, EtherNet/IP, PROFINET, IP65/IP67 |
| | 0.3 MP | Monochrome | Yes | 50-300 mm | 7.7 mm | 33-180 mm | 52 fps | Global | Inner LEDs only | AutoVISION | 752 pixels | 480 pixels | EtherNet/IP, Ethernet TCP/IP, PROFINET Slave, Serial RS-232C | IP65/IP67 | F430 Smart Camera, 0.3 MP monochrome, Medium view, Autofocus 50-300 mm, No outer light, AutoVISION, Ethernet TCP/IP, EtherNet/IP, PROFINET, IP65/IP67 |
| | 0.3 MP | Monochrome | Yes | 50-300 mm | 7.7 mm | 33-180 mm | 52 fps | Global | Inner LEDs only | AutoVISION Sensor | 752 pixels | 480 pixels | EtherNet/IP, Ethernet TCP/IP, PROFINET Slave, Serial RS-232C | IP65/IP67 | F430 Smart Camera, 0.3 MP monochrome, Medium view, Autofocus 50-300 mm, No outer light, AutoVISION Sensor, Ethernet TCP/IP, EtherNet/IP, PROFINET, IP65/IP67 |
| | 0.3 MP | Monochrome | Yes | 50-300 mm | 7.7 mm | 33-180 mm | 52 fps | Global | Inner LEDs only | AutoVISION, Visionscape | 752 pixels | 480 pixels | EtherNet/IP, Ethernet TCP/IP, PROFINET Slave, Serial RS-232C | IP65/IP67 | F430 Smart Camera, 0.3 MP monochrome, Medium view, Autofocus 50-300 mm, No outer light, AutoVISION+Visionscape, Ethernet TCP/IP, EtherNet/IP, PROFINET, IP65/IP67 |
| | 0.3 MP | Monochrome | Yes | 50-300 mm | 7.7 mm | 33-180 mm | 52 fps | Global | Red LED | AutoVISION | 752 pixels | 480 pixels | EtherNet/IP, Ethernet TCP/IP, PROFINET Slave, Serial RS-232C | IP65/IP67 | F430 Smart Camera, 0.3 MP monochrome, Medium view, Autofocus 50-300 mm, Red light, AutoVISION, Ethernet TCP/IP, EtherNet/IP, PROFINET, IP65/IP67 |
| | 0.3 MP | Monochrome | Yes | 50-300 mm | 7.7 mm | 33-180 mm | 52 fps | Global | Red LED | AutoVISION Sensor | 752 pixels | 480 pixels | EtherNet/IP, Ethernet TCP/IP, PROFINET Slave, Serial RS-232C | IP65/IP67 | F430 Smart Camera, 0.3 MP monochrome, Medium view, Autofocus 50-300 mm, Red light, AutoVISION Sensor, Ethernet TCP/IP, EtherNet/IP, PROFINET, IP65/IP67 |
| | 0.3 MP | Monochrome | Yes | 50-300 mm | 7.7 mm | 33-180 mm | 52 fps | Global | Red LED | AutoVISION, Visionscape | 752 pixels | 480 pixels | EtherNet/IP, Ethernet TCP/IP, PROFINET Slave, Serial RS-232C | IP65/IP67 | F430 Smart Camera, 0.3 MP monochrome, Medium view, Autofocus 50-300 mm, Red light, AutoVISION+Visionscape, Ethernet TCP/IP, EtherNet/IP, PROFINET, IP65/IP67 |
| | 0.3 MP | Monochrome | Yes | 50-300 mm | 7.7 mm | 33-180 mm | 52 fps | Global | White LED | AutoVISION | 752 pixels | 480 pixels | EtherNet/IP, Ethernet TCP/IP, PROFINET Slave, Serial RS-232C | IP65/IP67 | F430 Smart Camera, 0.3 MP monochrome, Medium view, Autofocus 50-300 mm, White light, AutoVISION, Ethernet TCP/IP, EtherNet/IP, PROFINET, IP65/IP67 |
| | 0.3 MP | Monochrome | Yes | 50-300 mm | 7.7 mm | 33-180 mm | 52 fps | Global | White LED | AutoVISION Sensor | 752 pixels | 480 pixels | EtherNet/IP, Ethernet TCP/IP, PROFINET Slave, Serial RS-232C | IP65/IP67 | F430 Smart Camera, 0.3 MP monochrome, Medium view, Autofocus 50-300 mm, White light, AutoVISION Sensor, Ethernet TCP/IP, EtherNet/IP, PROFINET, IP65/IP67 |
| | 0.3 MP | Monochrome | Yes | 50-300 mm | 7.7 mm | 33-180 mm | 52 fps | Global | White LED | AutoVISION, Visionscape | 752 pixels | 480 pixels | EtherNet/IP, Ethernet TCP/IP, PROFINET Slave, Serial RS-232C | IP65/IP67 | F430 Smart Camera, 0.3 MP monochrome, Medium view, Autofocus 50-300 mm, White light, AutoVISION+Visionscape, Ethernet TCP/IP, EtherNet/IP, PROFINET, IP65/IP67 |
| | 1.2 MP | Monochrome | Yes | 50-300 mm | 7.7 mm | 36-191 mm | 40 fps | Global | Inner LEDs only | AutoVISION | 1280 pixels | 960 pixels | EtherNet/IP, Ethernet TCP/IP, PROFINET Slave, Serial RS-232C | IP65/IP67 | F430 Smart Camera, 1.2 MP monochrome, Medium view, Autofocus 50-300 mm, No outer light, AutoVISION, Ethernet TCP/IP, EtherNet/IP, PROFINET, IP65/IP67 |
| | 1.2 MP | Monochrome | Yes | 50-300 mm | 7.7 mm | 36-191 mm | 40 fps | Global | Inner LEDs only | AutoVISION Sensor | 1280 pixels | 960 pixels | EtherNet/IP, Ethernet TCP/IP, PROFINET Slave, Serial RS-232C | IP65/IP67 | F430 Smart Camera, 1.2 MP monochrome, Medium view, Autofocus 50-300 mm, No outer light, AutoVISION Sensor, Ethernet TCP/IP, EtherNet/IP, PROFINET, IP65/IP67 |
| | 1.2 MP | Monochrome | Yes | 50-300 mm | 7.7 mm | 36-191 mm | 40 fps | Global | Inner LEDs only | AutoVISION, Visionscape | 1280 pixels | 960 pixels | EtherNet/IP, Ethernet TCP/IP, PROFINET Slave, Serial RS-232C | IP65/IP67 | F430 Smart Camera, 1.2 MP monochrome, Medium view, Autofocus 50-300 mm, No outer light, AutoVISION+Visionscape, Ethernet TCP/IP, EtherNet/IP, PROFINET, IP65/IP67 |
| | 1.2 MP | Monochrome | Yes | 50-300 mm | 7.7 mm | 36-191 mm | 40 fps | Global | Red LED ring | AutoVISION | 1280 pixels | 960 pixels | EtherNet/IP, Ethernet TCP/IP, PROFINET Slave, Serial RS-232C | IP65/IP67 | F430 Smart Camera, 1.2 MP monochrome, Medium view, Autofocus 50-300 mm, Red ring light, AutoVISION, Ethernet TCP/IP, EtherNet/IP, PROFINET, IP65/IP67 |
| | 1.2 MP | Monochrome | Yes | 50-300 mm | 7.7 mm | 36-191 mm | 40 fps | Global | Red LED ring | AutoVISION Sensor | 1280 pixels | 960 pixels | EtherNet/IP, Ethernet TCP/IP, PROFINET Slave, Serial RS-232C | IP65/IP67 | F430 Smart Camera, 1.2 MP monochrome, Medium view, Autofocus 50-300 mm, Red ring light, AutoVISION Sensor, Ethernet TCP/IP, EtherNet/IP, PROFINET, IP65/IP67 |
| | 1.2 MP | Monochrome | Yes | 50-300 mm | 7.7 mm | 36-191 mm | 40 fps | Global | Red LED ring | AutoVISION, Visionscape | 1280 pixels | 960 pixels | EtherNet/IP, Ethernet TCP/IP, PROFINET Slave, Serial RS-232C | IP65/IP67 | F430 Smart Camera, 1.2 MP monochrome, Medium view, Autofocus 50-300 mm, Red ring light, AutoVISION+Visionscape, Ethernet TCP/IP, EtherNet/IP, PROFINET, IP65/IP67 |
| | 1.2 MP | Monochrome | Yes | 50-300 mm | 7.7 mm | 36-191 mm | 40 fps | Global | White LED ring | AutoVISION | 1280 pixels | 960 pixels | EtherNet/IP, Ethernet TCP/IP, PROFINET Slave, Serial RS-232C | IP65/IP67 | F430 Smart Camera, 1.2 MP monochrome, Medium view, Autofocus 50-300 mm, White ring light, AutoVISION, Ethernet TCP/IP, EtherNet/IP, PROFINET, IP65/IP67 |
| | 1.2 MP | Monochrome | Yes | 50-300 mm | 7.7 mm | 36-191 mm | 40 fps | Global | White LED ring | AutoVISION Sensor | 1280 pixels | 960 pixels | EtherNet/IP, Ethernet TCP/IP, PROFINET Slave, Serial RS-232C | IP65/IP67 | F430 Smart Camera, 1.2 MP monochrome, Medium view, Autofocus 50-300 mm, White ring light, AutoVISION Sensor, Ethernet TCP/IP, EtherNet/IP, PROFINET, IP65/IP67 |
| | 1.2 MP | Monochrome | Yes | 50-300 mm | 7.7 mm | 36-191 mm | 40 fps | Global | White LED ring | AutoVISION, Visionscape | 1280 pixels | 960 pixels | EtherNet/IP, Ethernet TCP/IP, PROFINET Slave, Serial RS-232C | IP65/IP67 | F430 Smart Camera, 1.2 MP monochrome, Medium view, Autofocus 50-300 mm, White ring light, AutoVISION+Visionscape, Ethernet TCP/IP, EtherNet/IP, PROFINET, IP65/IP67 |
| | 1.2 MP | Monochrome | Yes | 50-300 mm | 7.7 mm | 36-191 mm | 40 fps | Global | Red LED | AutoVISION | 1280 pixels | 960 pixels | EtherNet/IP, Ethernet TCP/IP, PROFINET Slave, Serial RS-232C | IP65/IP67 | F430 Smart Camera, 1.2 MP monochrome, Medium view, Autofocus 50-300 mm, Red light, AutoVISION, Ethernet TCP/IP, EtherNet/IP, PROFINET, IP65/IP67 |
| | 1.2 MP | Monochrome | Yes | 50-300 mm | 7.7 mm | 36-191 mm | 40 fps | Global | Red LED | AutoVISION Sensor | 1280 pixels | 960 pixels | EtherNet/IP, Ethernet TCP/IP, PROFINET Slave, Serial RS-232C | IP65/IP67 | F430 Smart Camera, 1.2 MP monochrome, Medium view, Autofocus 50-300 mm, Red light, AutoVISION Sensor, Ethernet TCP/IP, EtherNet/IP, PROFINET, IP65/IP67 |
| | 1.2 MP | Monochrome | Yes | 50-300 mm | 7.7 mm | 36-191 mm | 40 fps | Global | Red LED | AutoVISION, Visionscape | 1280 pixels | 960 pixels | EtherNet/IP, Ethernet TCP/IP, PROFINET Slave, Serial RS-232C | IP65/IP67 | F430 Smart Camera, 1.2 MP monochrome, Medium view, Autofocus 50-300 mm, Red light, AutoVISION+Visionscape, Ethernet TCP/IP, EtherNet/IP, PROFINET, IP65/IP67 |
| | 1.2 MP | Monochrome | Yes | 50-300 mm | 7.7 mm | 36-191 mm | 40 fps | Global | White LED | AutoVISION | 1280 pixels | 960 pixels | EtherNet/IP, Ethernet TCP/IP, PROFINET Slave, Serial RS-232C | IP65/IP67 | F430 Smart Camera, 1.2 MP monochrome, Medium view, Autofocus 50-300 mm, White light, AutoVISION, Ethernet TCP/IP, EtherNet/IP, PROFINET, IP65/IP67 |
| | 1.2 MP | Monochrome | Yes | 50-300 mm | 7.7 mm | 36-191 mm | 40 fps | Global | White LED | AutoVISION Sensor | 1280 pixels | 960 pixels | EtherNet/IP, Ethernet TCP/IP, PROFINET Slave, Serial RS-232C | IP65/IP67 | F430 Smart Camera, 1.2 MP monochrome, Medium view, Autofocus 50-300 mm, White light, AutoVISION Sensor, Ethernet TCP/IP, EtherNet/IP, PROFINET, IP65/IP67 |
| | 1.2 MP | Monochrome | Yes | 50-300 mm | 7.7 mm | 36-191 mm | 40 fps | Global | White LED | AutoVISION, Visionscape | 1280 pixels | 960 pixels | EtherNet/IP, Ethernet TCP/IP, PROFINET Slave, Serial RS-232C | IP65/IP67 | F430 Smart Camera, 1.2 MP monochrome, Medium view, Autofocus 50-300 mm, White light, AutoVISION+Visionscape, Ethernet TCP/IP, EtherNet/IP, PROFINET, IP65/IP67 |
| | 5.0 MP | Color | Yes | 50-300 mm | 7.7 mm | 34-183 mm | 5 fps | Rolling | Inner LEDs only | AutoVISION | 2592 pixels | 1944 pixels | EtherNet/IP, Ethernet TCP/IP, PROFINET Slave, Serial RS-232C | IP65/IP67 | F430 Smart Camera, 5 MP color, Medium view, Autofocus 50-300 mm, No outer light, AutoVISION, Ethernet TCP/IP, EtherNet/IP, PROFINET, IP65/IP67 |
| | 5.0 MP | Color | Yes | 50-300 mm | 7.7 mm | 34-183 mm | 5 fps | Rolling | Inner LEDs only | AutoVISION Sensor | 2592 pixels | 1944 pixels | EtherNet/IP, Ethernet TCP/IP, PROFINET Slave, Serial RS-232C | IP65/IP67 | F430 Smart Camera, 5 MP color, Medium view, Autofocus 50-300 mm, No outer light, AutoVISION Sensor, Ethernet TCP/IP, EtherNet/IP, PROFINET, IP65/IP67 |
| | 5.0 MP | Color | Yes | 50-300 mm | 7.7 mm | 34-183 mm | 5 fps | Rolling | Inner LEDs only | AutoVISION, Visionscape | 2592 pixels | 1944 pixels | EtherNet/IP, Ethernet TCP/IP, PROFINET Slave, Serial RS-232C | IP65/IP67 | F430 Smart Camera, 5 MP color, Medium view, Autofocus 50-300 mm, No outer light, AutoVISION+Visionscape, Ethernet TCP/IP, EtherNet/IP, PROFINET, IP65/IP67 |
| | 5.0 MP | Color | Yes | 50-300 mm | 7.7 mm | 34-183 mm | 5 fps | Rolling | White LED | AutoVISION | 2592 pixels | 1944 pixels | EtherNet/IP, Ethernet TCP/IP, PROFINET Slave, Serial RS-232C | IP65/IP67 | F430 Smart Camera, 5 MP color, Medium view, Autofocus 50-300 mm, White light, AutoVISION, Ethernet TCP/IP, EtherNet/IP, PROFINET, IP65/IP67 |
| | 5.0 MP | Color | Yes | 50-300 mm | 7.7 mm | 34-183 mm | 5 fps | Rolling | White LED | AutoVISION Sensor | 2592 pixels | 1944 pixels | EtherNet/IP, Ethernet TCP/IP, PROFINET Slave, Serial RS-232C | IP65/IP67 | F430 Smart Camera, 5 MP color, Medium view, Autofocus 50-300 mm, White light, AutoVISION Sensor, Ethernet TCP/IP, EtherNet/IP, PROFINET, IP65/IP67 |
| | 5.0 MP | Color | Yes | 50-300 mm | 7.7 mm | 34-183 mm | 5 fps | Rolling | White LED | AutoVISION, Visionscape | 2592 pixels | 1944 pixels | EtherNet/IP, Ethernet TCP/IP, PROFINET Slave, Serial RS-232C | IP65/IP67 | F430 Smart Camera, 5 MP color, Medium view, Autofocus 50-300 mm, White light, AutoVISION+Visionscape, Ethernet TCP/IP, EtherNet/IP, PROFINET, IP65/IP67 |
| | 1.2 MP | Monochrome | Yes | 40-150 mm | 16 mm | 16-45 mm | 40 fps | Global | Inner LEDs only | AutoVISION | 1280 pixels | 960 pixels | EtherNet/IP, Ethernet TCP/IP, PROFINET Slave, Serial RS-232C | IP65/IP67 | F430 Smart Camera, 1.2 MP monochrome, Narrow view, Autofocus 40-150 mm, No outer light, AutoVISION, Ethernet TCP/IP, EtherNet/IP, PROFINET, IP65/IP67 |
| | 1.2 MP | Monochrome | Yes | 40-150 mm | 16 mm | 16-45 mm | 40 fps | Global | Inner LEDs only | AutoVISION Sensor | 1280 pixels | 960 pixels | EtherNet/IP, Ethernet TCP/IP, PROFINET Slave, Serial RS-232C | IP65/IP67 | F430 Smart Camera, 1.2 MP monochrome, Narrow view, Autofocus 40-150 mm, No outer light, AutoVISION Sensor, Ethernet TCP/IP, EtherNet/IP, PROFINET, IP65/IP67 |
| | 1.2 MP | Monochrome | Yes | 40-150 mm | 16 mm | 16-45 mm | 40 fps | Global | Inner LEDs only | AutoVISION, Visionscape | 1280 pixels | 960 pixels | EtherNet/IP, Ethernet TCP/IP, PROFINET Slave, Serial RS-232C | IP65/IP67 | F430 Smart Camera, 1.2 MP monochrome, Narrow view, Autofocus 40-150 mm, No outer light, AutoVISION+Visionscape, Ethernet TCP/IP, EtherNet/IP, PROFINET, IP65/IP67 |
| | 1.2 MP | Monochrome | Yes | 40-150 mm | 16 mm | 16-45 mm | 40 fps | Global | Red LED ring | AutoVISION | 1280 pixels | 960 pixels | EtherNet/IP, Ethernet TCP/IP, PROFINET Slave, Serial RS-232C | IP65/IP67 | F430 Smart Camera, 1.2 MP monochrome, Narrow view, Autofocus 40-150 mm, Red ring light, AutoVISION, Ethernet TCP/IP, EtherNet/IP, PROFINET, IP65/IP67 |
| | 1.2 MP | Monochrome | Yes | 40-150 mm | 16 mm | 16-45 mm | 40 fps | Global | Red LED ring | AutoVISION Sensor | 1280 pixels | 960 pixels | EtherNet/IP, Ethernet TCP/IP, PROFINET Slave, Serial RS-232C | IP65/IP67 | F430 Smart Camera, 1.2 MP monochrome, Narrow view, Autofocus 40-150 mm, Red ring light, AutoVISION Sensor, Ethernet TCP/IP, EtherNet/IP, PROFINET, IP65/IP67 |
| | 1.2 MP | Monochrome | Yes | 40-150 mm | 16 mm | 16-45 mm | 40 fps | Global | Red LED ring | AutoVISION, Visionscape | 1280 pixels | 960 pixels | EtherNet/IP, Ethernet TCP/IP, PROFINET Slave, Serial RS-232C | IP65/IP67 | F430 Smart Camera, 1.2 MP monochrome, Narrow view, Autofocus 40-150 mm, Red ring light, AutoVISION+Visionscape, Ethernet TCP/IP, EtherNet/IP, PROFINET, IP65/IP67 |
| | 1.2 MP | Monochrome | Yes | 40-150 mm | 16 mm | 16-45 mm | 40 fps | Global | White LED ring | AutoVISION | 1280 pixels | 960 pixels | EtherNet/IP, Ethernet TCP/IP, PROFINET Slave, Serial RS-232C | IP65/IP67 | F430 Smart Camera, 1.2 MP monochrome, Narrow view, Autofocus 40-150 mm, White ring light, AutoVISION, Ethernet TCP/IP, EtherNet/IP, PROFINET, IP65/IP67 |
| | 1.2 MP | Monochrome | Yes | 40-150 mm | 16 mm | 16-45 mm | 40 fps | Global | White LED ring | AutoVISION Sensor | 1280 pixels | 960 pixels | EtherNet/IP, Ethernet TCP/IP, PROFINET Slave, Serial RS-232C | IP65/IP67 | F430 Smart Camera, 1.2 MP monochrome, Narrow view, Autofocus 40-150 mm, White ring light, AutoVISION Sensor, Ethernet TCP/IP, EtherNet/IP, PROFINET, IP65/IP67 |
| | 1.2 MP | Monochrome | Yes | 40-150 mm | 16 mm | 16-45 mm | 40 fps | Global | White LED ring | AutoVISION, Visionscape | 1280 pixels | 960 pixels | EtherNet/IP, Ethernet TCP/IP, PROFINET Slave, Serial RS-232C | IP65/IP67 | F430 Smart Camera, 1.2 MP monochrome, Narrow view, Autofocus 40-150 mm, White ring light, AutoVISION+Visionscape, Ethernet TCP/IP, EtherNet/IP, PROFINET, IP65/IP67 |
| | 1.2 MP | Monochrome | Yes | 40-150 mm | 16 mm | 16-45 mm | 40 fps | Global | Red LED | AutoVISION | 1280 pixels | 960 pixels | EtherNet/IP, Ethernet TCP/IP, PROFINET Slave, Serial RS-232C | IP65/IP67 | F430 Smart Camera, 1.2 MP monochrome, Narrow view, Autofocus 40-150 mm, Red light, AutoVISION, Ethernet TCP/IP, EtherNet/IP, PROFINET, IP65/IP67 |
| | 1.2 MP | Monochrome | Yes | 40-150 mm | 16 mm | 16-45 mm | 40 fps | Global | Red LED | AutoVISION Sensor | 1280 pixels | 960 pixels | EtherNet/IP, Ethernet TCP/IP, PROFINET Slave, Serial RS-232C | IP65/IP67 | F430 Smart Camera, 1.2 MP monochrome, Narrow view, Autofocus 40-150 mm, Red light, AutoVISION Sensor, Ethernet TCP/IP, EtherNet/IP, PROFINET, IP65/IP67 |
| | 1.2 MP | Monochrome | Yes | 40-150 mm | 16 mm | 16-45 mm | 40 fps | Global | Red LED | AutoVISION, Visionscape | 1280 pixels | 960 pixels | EtherNet/IP, Ethernet TCP/IP, PROFINET Slave, Serial RS-232C | IP65/IP67 | F430 Smart Camera, 1.2 MP monochrome, Narrow view, Autofocus 40-150 mm, Red light, AutoVISION+Visionscape, Ethernet TCP/IP, EtherNet/IP, PROFINET, IP65/IP67 |
| | 1.2 MP | Monochrome | Yes | 40-150 mm | 16 mm | 16-45 mm | 40 fps | Global | White LED | AutoVISION | 1280 pixels | 960 pixels | EtherNet/IP, Ethernet TCP/IP, PROFINET Slave, Serial RS-232C | IP65/IP67 | F430 Smart Camera, 1.2 MP monochrome, Narrow view, Autofocus 40-150 mm, White light, AutoVISION, Ethernet TCP/IP, EtherNet/IP, PROFINET, IP65/IP67 |
| | 1.2 MP | Monochrome | Yes | 40-150 mm | 16 mm | 16-45 mm | 40 fps | Global | White LED | AutoVISION Sensor | 1280 pixels | 960 pixels | EtherNet/IP, Ethernet TCP/IP, PROFINET Slave, Serial RS-232C | IP65/IP67 | F430 Smart Camera, 1.2 MP monochrome, Narrow view, Autofocus 40-150 mm, White light, AutoVISION Sensor, Ethernet TCP/IP, EtherNet/IP, PROFINET, IP65/IP67 |
| | 1.2 MP | Monochrome | Yes | 40-150 mm | 16 mm | 16-45 mm | 40 fps | Global | White LED | AutoVISION, Visionscape | 1280 pixels | 960 pixels | EtherNet/IP, Ethernet TCP/IP, PROFINET Slave, Serial RS-232C | IP65/IP67 | F430 Smart Camera, 1.2 MP monochrome, Narrow view, Autofocus 40-150 mm, White light, AutoVISION+Visionscape, Ethernet TCP/IP, EtherNet/IP, PROFINET, IP65/IP67 |
| | 0.3 MP | Monochrome | Yes | 50-300 mm | 5.2 mm | 51-277 mm | 52 fps | Global | Inner LEDs only | AutoVISION | 752 pixels | 480 pixels | EtherNet/IP, Ethernet TCP/IP, PROFINET Slave, Serial RS-232C | IP65/IP67 | F430 Smart Camera, 0.3 MP monochrome, Wide view, Autofocus 50-300 mm, No outer light, AutoVISION, Ethernet TCP/IP, EtherNet/IP, PROFINET, IP65/IP67 |
| | 0.3 MP | Monochrome | Yes | 50-300 mm | 5.2 mm | 51-277 mm | 52 fps | Global | Inner LEDs only | AutoVISION Sensor | 752 pixels | 480 pixels | EtherNet/IP, Ethernet TCP/IP, PROFINET Slave, Serial RS-232C | IP65/IP67 | F430 Smart Camera, 0.3 MP monochrome, Wide view, Autofocus 50-300 mm, No outer light, AutoVISION Sensor, Ethernet TCP/IP, EtherNet/IP, PROFINET, IP65/IP67 |
| | 0.3 MP | Monochrome | Yes | 50-300 mm | 5.2 mm | 51-277 mm | 52 fps | Global | Inner LEDs only | AutoVISION, Visionscape | 752 pixels | 480 pixels | EtherNet/IP, Ethernet TCP/IP, PROFINET Slave, Serial RS-232C | IP65/IP67 | F430 Smart Camera, 0.3 MP monochrome, Wide view, Autofocus 50-300 mm, No outer light, AutoVISION+Visionscape, Ethernet TCP/IP, EtherNet/IP, PROFINET, IP65/IP67 |
| | 0.3 MP | Monochrome | Yes | 50-300 mm | 5.2 mm | 51-277 mm | 52 fps | Global | Red LED | AutoVISION | 752 pixels | 480 pixels | EtherNet/IP, Ethernet TCP/IP, PROFINET Slave, Serial RS-232C | IP65/IP67 | F430 Smart Camera, 0.3 MP monochrome, Wide view, Autofocus 50-300 mm, Red light, AutoVISION, Ethernet TCP/IP, EtherNet/IP, PROFINET, IP65/IP67 |
| | 0.3 MP | Monochrome | Yes | 50-300 mm | 5.2 mm | 51-277 mm | 52 fps | Global | Red LED | AutoVISION Sensor | 752 pixels | 480 pixels | EtherNet/IP, Ethernet TCP/IP, PROFINET Slave, Serial RS-232C | IP65/IP67 | F430 Smart Camera, 0.3 MP monochrome, Wide view, Autofocus 50-300 mm, Red light, AutoVISION Sensor, Ethernet TCP/IP, EtherNet/IP, PROFINET, IP65/IP67 |
| | 0.3 MP | Monochrome | Yes | 50-300 mm | 5.2 mm | 51-277 mm | 52 fps | Global | Red LED | AutoVISION, Visionscape | 752 pixels | 480 pixels | EtherNet/IP, Ethernet TCP/IP, PROFINET Slave, Serial RS-232C | IP65/IP67 | F430 Smart Camera, 0.3 MP monochrome, Wide view, Autofocus 50-300 mm, Red light, AutoVISION+Visionscape, Ethernet TCP/IP, EtherNet/IP, PROFINET, IP65/IP67 |
| | 0.3 MP | Monochrome | Yes | 50-300 mm | 5.2 mm | 51-277 mm | 52 fps | Global | White LED | AutoVISION | 752 pixels | 480 pixels | EtherNet/IP, Ethernet TCP/IP, PROFINET Slave, Serial RS-232C | IP65/IP67 | F430 Smart Camera, 0.3 MP monochrome, Wide view, Autofocus 50-300 mm, White light, AutoVISION, Ethernet TCP/IP, EtherNet/IP, PROFINET, IP65/IP67 |
| | 0.3 MP | Monochrome | Yes | 50-300 mm | 5.2 mm | 51-277 mm | 52 fps | Global | White LED | AutoVISION Sensor | 752 pixels | 480 pixels | EtherNet/IP, Ethernet TCP/IP, PROFINET Slave, Serial RS-232C | IP65/IP67 | F430 Smart Camera, 0.3 MP monochrome, Wide view, Autofocus 50-300 mm, White light, AutoVISION Sensor, Ethernet TCP/IP, EtherNet/IP, PROFINET, IP65/IP67 |
| | 0.3 MP | Monochrome | Yes | 50-300 mm | 5.2 mm | 51-277 mm | 52 fps | Global | White LED | AutoVISION, Visionscape | 752 pixels | 480 pixels | EtherNet/IP, Ethernet TCP/IP, PROFINET Slave, Serial RS-232C | IP65/IP67 | F430 Smart Camera, 0.3 MP monochrome, Wide view, Autofocus 50-300 mm, White light, AutoVISION+Visionscape, Ethernet TCP/IP, EtherNet/IP, PROFINET, IP65/IP67 |
| | 1.2 MP | Monochrome | Yes | 50-300 mm | 5.2 mm | 55-195 mm | 40 fps | Global | Inner LEDs only | AutoVISION | 1280 pixels | 960 pixels | EtherNet/IP, Ethernet TCP/IP, PROFINET Slave, Serial RS-232C | IP65/IP67 | F430 Smart Camera, 1.2 MP monochrome, Wide view, Autofocus 50-300 mm, No outer light, AutoVISION, Ethernet TCP/IP, EtherNet/IP, PROFINET, IP65/IP67 |
| | 1.2 MP | Monochrome | Yes | 50-300 mm | 5.2 mm | 55-195 mm | 40 fps | Global | Inner LEDs only | AutoVISION Sensor | 1280 pixels | 960 pixels | EtherNet/IP, Ethernet TCP/IP, PROFINET Slave, Serial RS-232C | IP65/IP67 | F430 Smart Camera, 1.2 MP monochrome, Wide view, Autofocus 50-300 mm, No outer light, AutoVISION Sensor, Ethernet TCP/IP, EtherNet/IP, PROFINET, IP65/IP67 |
| | 1.2 MP | Monochrome | Yes | 50-300 mm | 5.2 mm | 55-195 mm | 40 fps | Global | Inner LEDs only | AutoVISION, Visionscape | 1280 pixels | 960 pixels | EtherNet/IP, Ethernet TCP/IP, PROFINET Slave, Serial RS-232C | IP65/IP67 | F430 Smart Camera, 1.2 MP monochrome, Wide view, Autofocus 50-300 mm, No outer light, AutoVISION+Visionscape, Ethernet TCP/IP, EtherNet/IP, PROFINET, IP65/IP67 |
| | 1.2 MP | Monochrome | Yes | 50-300 mm | 5.2 mm | 55-195 mm | 40 fps | Global | Red LED | AutoVISION | 1280 pixels | 960 pixels | EtherNet/IP, Ethernet TCP/IP, PROFINET Slave, Serial RS-232C | IP65/IP67 | F430 Smart Camera, 1.2 MP monochrome, Wide view, Autofocus 50-300 mm, Red light, AutoVISION, Ethernet TCP/IP, EtherNet/IP, PROFINET, IP65/IP67 |
| | 1.2 MP | Monochrome | Yes | 50-300 mm | 5.2 mm | 55-195 mm | 40 fps | Global | Red LED | AutoVISION Sensor | 1280 pixels | 960 pixels | EtherNet/IP, Ethernet TCP/IP, PROFINET Slave, Serial RS-232C | IP65/IP67 | F430 Smart Camera, 1.2 MP monochrome, Wide view, Autofocus 50-300 mm, Red light, AutoVISION Sensor, Ethernet TCP/IP, EtherNet/IP, PROFINET, IP65/IP67 |
| | 1.2 MP | Monochrome | Yes | 50-300 mm | 5.2 mm | 55-195 mm | 40 fps | Global | Red LED | AutoVISION, Visionscape | 1280 pixels | 960 pixels | EtherNet/IP, Ethernet TCP/IP, PROFINET Slave, Serial RS-232C | IP65/IP67 | F430 Smart Camera, 1.2 MP monochrome, Wide view, Autofocus 50-300 mm, Red light, AutoVISION+Visionscape, Ethernet TCP/IP, EtherNet/IP, PROFINET, IP65/IP67 |
| | 1.2 MP | Monochrome | Yes | 50-300 mm | 5.2 mm | 55-195 mm | 40 fps | Global | White LED | AutoVISION | 1280 pixels | 960 pixels | EtherNet/IP, Ethernet TCP/IP, PROFINET Slave, Serial RS-232C | IP65/IP67 | F430 Smart Camera, 1.2 MP monochrome, Wide view, Autofocus 50-300 mm, White light, AutoVISION, Ethernet TCP/IP, EtherNet/IP, PROFINET, IP65/IP67 |
| | 1.2 MP | Monochrome | Yes | 50-300 mm | 5.2 mm | 55-195 mm | 40 fps | Global | White LED | AutoVISION Sensor | 1280 pixels | 960 pixels | EtherNet/IP, Ethernet TCP/IP, PROFINET Slave, Serial RS-232C | IP65/IP67 | F430 Smart Camera, 1.2 MP monochrome, Wide view, Autofocus 50-300 mm, White light, AutoVISION Sensor, Ethernet TCP/IP, EtherNet/IP, PROFINET, IP65/IP67 |
| | 1.2 MP | Monochrome | Yes | 50-300 mm | 5.2 mm | 55-195 mm | 40 fps | Global | White LED | AutoVISION, Visionscape | 1280 pixels | 960 pixels | EtherNet/IP, Ethernet TCP/IP, PROFINET Slave, Serial RS-232C | IP65/IP67 | F430 Smart Camera, 1.2 MP monochrome, Wide view, Autofocus 50-300 mm, White light, AutoVISION+Visionscape, Ethernet TCP/IP, EtherNet/IP, PROFINET, IP65/IP67 |
| | 5.0 MP | Color | Yes | 50-300 mm | 5.2 mm | 52-282 mm | 5 fps | Rolling | Inner LEDs only | AutoVISION | 2592 pixels | 1944 pixels | EtherNet/IP, Ethernet TCP/IP, PROFINET Slave, Serial RS-232C | IP65/IP67 | F430 Smart Camera, 5 MP color, Wide view, Autofocus 50-300 mm, No outer light, AutoVISION, Ethernet TCP/IP, EtherNet/IP, PROFINET, IP65/IP67 |
| | 5.0 MP | Color | Yes | 50-300 mm | 5.2 mm | 52-282 mm | 5 fps | Rolling | Inner LEDs only | AutoVISION Sensor | 2592 pixels | 1944 pixels | EtherNet/IP, Ethernet TCP/IP, PROFINET Slave, Serial RS-232C | IP65/IP67 | F430 Smart Camera, 5 MP color, Wide view, Autofocus 50-300 mm, No outer light, AutoVISION Sensor, Ethernet TCP/IP, EtherNet/IP, PROFINET, IP65/IP67 |
| | 5.0 MP | Color | Yes | 50-300 mm | 5.2 mm | 52-282 mm | 5 fps | Rolling | Inner LEDs only | AutoVISION, Visionscape | 2592 pixels | 1944 pixels | EtherNet/IP, Ethernet TCP/IP, PROFINET Slave, Serial RS-232C | IP65/IP67 | F430 Smart Camera, 5 MP color, Wide view, Autofocus 50-300 mm, No outer light, AutoVISION+Visionscape, Ethernet TCP/IP, EtherNet/IP, PROFINET, IP65/IP67 |
| | 5.0 MP | Color | Yes | 50-300 mm | 5.2 mm | 52-282 mm | 5 fps | Rolling | White LED | AutoVISION | 2592 pixels | 1944 pixels | EtherNet/IP, Ethernet TCP/IP, PROFINET Slave, Serial RS-232C | IP65/IP67 | F430 Smart Camera, 5 MP color, Wide view, Autofocus 50-300 mm, White light, AutoVISION, Ethernet TCP/IP, EtherNet/IP, PROFINET, IP65/IP67 |
| | 5.0 MP | Color | Yes | 50-300 mm | 5.2 mm | 52-282 mm | 5 fps | Rolling | White LED | AutoVISION Sensor | 2592 pixels | 1944 pixels | EtherNet/IP, Ethernet TCP/IP, PROFINET Slave, Serial RS-232C | IP65/IP67 | F430 Smart Camera, 5 MP color, Wide view, Autofocus 50-300 mm, White light, AutoVISION Sensor, Ethernet TCP/IP, EtherNet/IP, PROFINET, IP65/IP67 |
| | 5.0 MP | Color | Yes | 50-300 mm | 5.2 mm | 52-282 mm | 5 fps | Rolling | White LED | AutoVISION, Visionscape | 2592 pixels | 1944 pixels | EtherNet/IP, Ethernet TCP/IP, PROFINET Slave, Serial RS-232C | IP65/IP67 | F430 Smart Camera, 5 MP color, Wide view, Autofocus 50-300 mm, White light, AutoVISION+Visionscape, Ethernet TCP/IP, EtherNet/IP, PROFINET, IP65/IP67 |
| | 0.3 MP | Monochrome | No | 50-50 mm | 7.7 mm | 34-34 mm | 52 fps | Global | Inner LEDs only | AutoVISION | 752 pixels | 480 pixels | EtherNet/IP, Ethernet TCP/IP, PROFINET Slave, Serial RS-232C | IP65/IP67 | F430 Smart Camera, 0.3 MP monochrome, Medium view, Fixed focus 50 mm, No outer light, AutoVISION, Ethernet TCP/IP, EtherNet/IP, PROFINET, IP65/IP67 |
| | 0.3 MP | Monochrome | No | 50-50 mm | 7.7 mm | 34-34 mm | 52 fps | Global | Inner LEDs only | AutoVISION Sensor | 752 pixels | 480 pixels | EtherNet/IP, Ethernet TCP/IP, PROFINET Slave, Serial RS-232C | IP65/IP67 | F430 Smart Camera, 0.3 MP monochrome, Medium view, Fixed focus 50 mm, No outer light, AutoVISION Sensor, Ethernet TCP/IP, EtherNet/IP, PROFINET, IP65/IP67 |
| | 0.3 MP | Monochrome | No | 50-50 mm | 7.7 mm | 34-34 mm | 52 fps | Global | Inner LEDs only | AutoVISION, Visionscape | 752 pixels | 480 pixels | EtherNet/IP, Ethernet TCP/IP, PROFINET Slave, Serial RS-232C | IP65/IP67 | F430 Smart Camera, 0.3 MP monochrome, Medium view, Fixed focus 50 mm, No outer light, AutoVISION+Visionscape, Ethernet TCP/IP, EtherNet/IP, PROFINET, IP65/IP67 |
| | 0.3 MP | Monochrome | No | 50-50 mm | 7.7 mm | 34-34 mm | 52 fps | Global | Red LED | AutoVISION | 752 pixels | 480 pixels | EtherNet/IP, Ethernet TCP/IP, PROFINET Slave, Serial RS-232C | IP65/IP67 | F430 Smart Camera, 0.3 MP monochrome, Medium view, Fixed focus 50 mm, Red light, AutoVISION, Ethernet TCP/IP, EtherNet/IP, PROFINET, IP65/IP67 |
| | 0.3 MP | Monochrome | No | 50-50 mm | 7.7 mm | 34-34 mm | 52 fps | Global | Red LED | AutoVISION Sensor | 752 pixels | 480 pixels | EtherNet/IP, Ethernet TCP/IP, PROFINET Slave, Serial RS-232C | IP65/IP67 | F430 Smart Camera, 0.3 MP monochrome, Medium view, Fixed focus 50 mm, Red light, AutoVISION Sensor, Ethernet TCP/IP, EtherNet/IP, PROFINET, IP65/IP67 |
| | 0.3 MP | Monochrome | No | 50-50 mm | 7.7 mm | 34-34 mm | 52 fps | Global | Red LED | AutoVISION, Visionscape | 752 pixels | 480 pixels | EtherNet/IP, Ethernet TCP/IP, PROFINET Slave, Serial RS-232C | IP65/IP67 | F430 Smart Camera, 0.3 MP monochrome, Medium view, Fixed focus 50 mm, Red light, AutoVISION+Visionscape, Ethernet TCP/IP, EtherNet/IP, PROFINET, IP65/IP67 |
| | 0.3 MP | Monochrome | No | 50-50 mm | 7.7 mm | 34-34 mm | 52 fps | Global | White LED | AutoVISION | 752 pixels | 480 pixels | EtherNet/IP, Ethernet TCP/IP, PROFINET Slave, Serial RS-232C | IP65/IP67 | F430 Smart Camera, 0.3 MP monochrome, Medium view, Fixed focus 50 mm, White light, AutoVISION, Ethernet TCP/IP, EtherNet/IP, PROFINET, IP65/IP67 |
| | 0.3 MP | Monochrome | No | 50-50 mm | 7.7 mm | 34-34 mm | 52 fps | Global | White LED | AutoVISION Sensor | 752 pixels | 480 pixels | EtherNet/IP, Ethernet TCP/IP, PROFINET Slave, Serial RS-232C | IP65/IP67 | F430 Smart Camera, 0.3 MP monochrome, Medium view, Fixed focus 50 mm, White light, AutoVISION Sensor, Ethernet TCP/IP, EtherNet/IP, PROFINET, IP65/IP67 |
| | 0.3 MP | Monochrome | No | 50-50 mm | 7.7 mm | 34-34 mm | 52 fps | Global | White LED | AutoVISION, Visionscape | 752 pixels | 480 pixels | EtherNet/IP, Ethernet TCP/IP, PROFINET Slave, Serial RS-232C | IP65/IP67 | F430 Smart Camera, 0.3 MP monochrome, Medium view, Fixed focus 50 mm, White light, AutoVISION+Visionscape, Ethernet TCP/IP, EtherNet/IP, PROFINET, IP65/IP67 |
| | 1.2 MP | Monochrome | No | 50-50 mm | 7.7 mm | 36-36 mm | 40 fps | Global | Inner LEDs only | AutoVISION | 1280 pixels | 960 pixels | EtherNet/IP, Ethernet TCP/IP, PROFINET Slave, Serial RS-232C | IP65/IP67 | F430 Smart Camera, 1.2 MP monochrome, Medium view, Fixed focus 50 mm, No outer light, AutoVISION, Ethernet TCP/IP, EtherNet/IP, PROFINET, IP65/IP67 |
| | 1.2 MP | Monochrome | No | 50-50 mm | 7.7 mm | 36-36 mm | 40 fps | Global | Inner LEDs only | AutoVISION Sensor | 1280 pixels | 960 pixels | EtherNet/IP, Ethernet TCP/IP, PROFINET Slave, Serial RS-232C | IP65/IP67 | F430 Smart Camera, 1.2 MP monochrome, Medium view, Fixed focus 50 mm, No outer light, AutoVISION Sensor, Ethernet TCP/IP, EtherNet/IP, PROFINET, IP65/IP67 |
| | 1.2 MP | Monochrome | No | 50-50 mm | 7.7 mm | 36-36 mm | 40 fps | Global | Inner LEDs only | AutoVISION, Visionscape | 1280 pixels | 960 pixels | EtherNet/IP, Ethernet TCP/IP, PROFINET Slave, Serial RS-232C | IP65/IP67 | F430 Smart Camera, 1.2 MP monochrome, Medium view, Fixed focus 50 mm, No outer light, AutoVISION+Visionscape, Ethernet TCP/IP, EtherNet/IP, PROFINET, IP65/IP67 |
| | 1.2 MP | Monochrome | No | 50-50 mm | 7.7 mm | 36-36 mm | 40 fps | Global | Red LED | AutoVISION | 1280 pixels | 960 pixels | EtherNet/IP, Ethernet TCP/IP, PROFINET Slave, Serial RS-232C | IP65/IP67 | F430 Smart Camera, 1.2 MP monochrome, Medium view, Fixed focus 50 mm, Red light, AutoVISION, Ethernet TCP/IP, EtherNet/IP, PROFINET, IP65/IP67 |
| | 1.2 MP | Monochrome | No | 50-50 mm | 7.7 mm | 36-36 mm | 40 fps | Global | Red LED | AutoVISION Sensor | 1280 pixels | 960 pixels | EtherNet/IP, Ethernet TCP/IP, PROFINET Slave, Serial RS-232C | IP65/IP67 | F430 Smart Camera, 1.2 MP monochrome, Medium view, Fixed focus 50 mm, Red light, AutoVISION Sensor, Ethernet TCP/IP, EtherNet/IP, PROFINET, IP65/IP67 |
| | 1.2 MP | Monochrome | No | 50-50 mm | 7.7 mm | 36-36 mm | 40 fps | Global | Red LED | AutoVISION, Visionscape | 1280 pixels | 960 pixels | EtherNet/IP, Ethernet TCP/IP, PROFINET Slave, Serial RS-232C | IP65/IP67 | F430 Smart Camera, 1.2 MP monochrome, Medium view, Fixed focus 50 mm, Red light, AutoVISION+Visionscape, Ethernet TCP/IP, EtherNet/IP, PROFINET, IP65/IP67 |
| | 1.2 MP | Monochrome | No | 50-50 mm | 7.7 mm | 36-36 mm | 40 fps | Global | White LED | AutoVISION | 1280 pixels | 960 pixels | EtherNet/IP, Ethernet TCP/IP, PROFINET Slave, Serial RS-232C | IP65/IP67 | F430 Smart Camera, 1.2 MP monochrome, Medium view, Fixed focus 50 mm, White light, AutoVISION, Ethernet TCP/IP, EtherNet/IP, PROFINET, IP65/IP67 |
| | 1.2 MP | Monochrome | No | 50-50 mm | 7.7 mm | 36-36 mm | 40 fps | Global | White LED | AutoVISION Sensor | 1280 pixels | 960 pixels | EtherNet/IP, Ethernet TCP/IP, PROFINET Slave, Serial RS-232C | IP65/IP67 | F430 Smart Camera, 1.2 MP monochrome, Medium view, Fixed focus 50 mm, White light, AutoVISION Sensor, Ethernet TCP/IP, EtherNet/IP, PROFINET, IP65/IP67 |
| | 1.2 MP | Monochrome | No | 50-50 mm | 7.7 mm | 36-36 mm | 40 fps | Global | White LED | AutoVISION, Visionscape | 1280 pixels | 960 pixels | EtherNet/IP, Ethernet TCP/IP, PROFINET Slave, Serial RS-232C | IP65/IP67 | F430 Smart Camera, 1.2 MP monochrome, Medium view, Fixed focus 50 mm, White light, AutoVISION+Visionscape, Ethernet TCP/IP, EtherNet/IP, PROFINET, IP65/IP67 |
| | 5.0 MP | Color | No | 50-50 mm | 7.7 mm | 35-35 mm | 5 fps | Rolling | Inner LEDs only | AutoVISION | 2592 pixels | 1944 pixels | EtherNet/IP, Ethernet TCP/IP, PROFINET Slave, Serial RS-232C | IP65/IP67 | F430 Smart Camera, 5 MP color, Medium view, Fixed focus 50 mm, No outer light, AutoVISION, Ethernet TCP/IP, EtherNet/IP, PROFINET, IP65/IP67 |
| | 5.0 MP | Color | No | 50-50 mm | 7.7 mm | 35-35 mm | 5 fps | Rolling | Inner LEDs only | AutoVISION Sensor | 2592 pixels | 1944 pixels | EtherNet/IP, Ethernet TCP/IP, PROFINET Slave, Serial RS-232C | IP65/IP67 | F430 Smart Camera, 5 MP color, Medium view, Fixed focus 50 mm, No outer light, AutoVISION Sensor, Ethernet TCP/IP, EtherNet/IP, PROFINET, IP65/IP67 |
| | 5.0 MP | Color | No | 50-50 mm | 7.7 mm | 35-35 mm | 5 fps | Rolling | Inner LEDs only | AutoVISION, Visionscape | 2592 pixels | 1944 pixels | EtherNet/IP, Ethernet TCP/IP, PROFINET Slave, Serial RS-232C | IP65/IP67 | F430 Smart Camera, 5 MP color, Medium view, Fixed focus 50 mm, No outer light, AutoVISION+Visionscape, Ethernet TCP/IP, EtherNet/IP, PROFINET, IP65/IP67 |
| | 5.0 MP | Color | No | 50-50 mm | 7.7 mm | 35-35 mm | 5 fps | Rolling | White LED | AutoVISION | 2592 pixels | 1944 pixels | EtherNet/IP, Ethernet TCP/IP, PROFINET Slave, Serial RS-232C | IP65/IP67 | F430 Smart Camera, 5 MP color, Medium view, Fixed focus 50 mm, White light, AutoVISION, Ethernet TCP/IP, EtherNet/IP, PROFINET, IP65/IP67 |
| | 5.0 MP | Color | No | 50-50 mm | 7.7 mm | 35-35 mm | 5 fps | Rolling | White LED | AutoVISION Sensor | 2592 pixels | 1944 pixels | EtherNet/IP, Ethernet TCP/IP, PROFINET Slave, Serial RS-232C | IP65/IP67 | F430 Smart Camera, 5 MP color, Medium view, Fixed focus 50 mm, White light, AutoVISION Sensor, Ethernet TCP/IP, EtherNet/IP, PROFINET, IP65/IP67 |
| | 5.0 MP | Color | No | 50-50 mm | 7.7 mm | 35-35 mm | 5 fps | Rolling | White LED | AutoVISION, Visionscape | 2592 pixels | 1944 pixels | EtherNet/IP, Ethernet TCP/IP, PROFINET Slave, Serial RS-232C | IP65/IP67 | F430 Smart Camera, 5 MP color, Medium view, Fixed focus 50 mm, White light, AutoVISION+Visionscape, Ethernet TCP/IP, EtherNet/IP, PROFINET, IP65/IP67 |
| | 0.3 MP | Monochrome | No | 50-50 mm | 5.2 mm | 49-49 mm | 52 fps | Global | Inner LEDs only | AutoVISION | 752 pixels | 480 pixels | EtherNet/IP, Ethernet TCP/IP, PROFINET Slave, Serial RS-232C | IP65/IP67 | F430 Smart Camera, 0.3 MP monochrome, Wide view, Fixed focus 50 mm, No outer light, AutoVISION, Ethernet TCP/IP, EtherNet/IP, PROFINET, IP65/IP67 |
| | 0.3 MP | Monochrome | No | 50-50 mm | 5.2 mm | 49-49 mm | 52 fps | Global | Inner LEDs only | AutoVISION Sensor | 752 pixels | 480 pixels | EtherNet/IP, Ethernet TCP/IP, PROFINET Slave, Serial RS-232C | IP65/IP67 | F430 Smart Camera, 0.3 MP monochrome, Wide view, Fixed focus 50 mm, No outer light, AutoVISION Sensor, Ethernet TCP/IP, EtherNet/IP, PROFINET, IP65/IP67 |
| | 0.3 MP | Monochrome | No | 50-50 mm | 5.2 mm | 49-49 mm | 52 fps | Global | Inner LEDs only | AutoVISION, Visionscape | 752 pixels | 480 pixels | EtherNet/IP, Ethernet TCP/IP, PROFINET Slave, Serial RS-232C | IP65/IP67 | F430 Smart Camera, 0.3 MP monochrome, Wide view, Fixed focus 50 mm, No outer light, AutoVISION+Visionscape, Ethernet TCP/IP, EtherNet/IP, PROFINET, IP65/IP67 |
| | 0.3 MP | Monochrome | No | 50-50 mm | 5.2 mm | 49-49 mm | 52 fps | Global | Red LED | AutoVISION | 752 pixels | 480 pixels | EtherNet/IP, Ethernet TCP/IP, PROFINET Slave, Serial RS-232C | IP65/IP67 | F430 Smart Camera, 0.3 MP monochrome, Wide view, Fixed focus 50 mm, Red light, AutoVISION, Ethernet TCP/IP, EtherNet/IP, PROFINET, IP65/IP67 |
| | 0.3 MP | Monochrome | No | 50-50 mm | 5.2 mm | 49-49 mm | 52 fps | Global | Red LED | AutoVISION Sensor | 752 pixels | 480 pixels | EtherNet/IP, Ethernet TCP/IP, PROFINET Slave, Serial RS-232C | IP65/IP67 | F430 Smart Camera, 0.3 MP monochrome, Wide view, Fixed focus 50 mm, Red light, AutoVISION Sensor, Ethernet TCP/IP, EtherNet/IP, PROFINET, IP65/IP67 |
| | 0.3 MP | Monochrome | No | 50-50 mm | 5.2 mm | 49-49 mm | 52 fps | Global | Red LED | AutoVISION, Visionscape | 752 pixels | 480 pixels | EtherNet/IP, Ethernet TCP/IP, PROFINET Slave, Serial RS-232C | IP65/IP67 | F430 Smart Camera, 0.3 MP monochrome, Wide view, Fixed focus 50 mm, Red light, AutoVISION+Visionscape, Ethernet TCP/IP, EtherNet/IP, PROFINET, IP65/IP67 |
| | 0.3 MP | Monochrome | No | 50-50 mm | 5.2 mm | 49-49 mm | 52 fps | Global | White LED | AutoVISION | 752 pixels | 480 pixels | EtherNet/IP, Ethernet TCP/IP, PROFINET Slave, Serial RS-232C | IP65/IP67 | F430 Smart Camera, 0.3 MP monochrome, Wide view, Fixed focus 50 mm, White light, AutoVISION, Ethernet TCP/IP, EtherNet/IP, PROFINET, IP65/IP67 |
| | 0.3 MP | Monochrome | No | 50-50 mm | 5.2 mm | 49-49 mm | 52 fps | Global | White LED | AutoVISION Sensor | 752 pixels | 480 pixels | EtherNet/IP, Ethernet TCP/IP, PROFINET Slave, Serial RS-232C | IP65/IP67 | F430 Smart Camera, 0.3 MP monochrome, Wide view, Fixed focus 50 mm, White light, AutoVISION Sensor, Ethernet TCP/IP, EtherNet/IP, PROFINET, IP65/IP67 |
| | 0.3 MP | Monochrome | No | 50-50 mm | 5.2 mm | 49-49 mm | 52 fps | Global | White LED | AutoVISION, Visionscape | 752 pixels | 480 pixels | EtherNet/IP, Ethernet TCP/IP, PROFINET Slave, Serial RS-232C | IP65/IP67 | F430 Smart Camera, 0.3 MP monochrome, Wide view, Fixed focus 50 mm, White light, AutoVISION+Visionscape, Ethernet TCP/IP, EtherNet/IP, PROFINET, IP65/IP67 |
| | 1.2 MP | Monochrome | No | 50-50 mm | 5.2 mm | 53-53 mm | 40 fps | Global | Inner LEDs only | AutoVISION | 1280 pixels | 960 pixels | EtherNet/IP, Ethernet TCP/IP, PROFINET Slave, Serial RS-232C | IP65/IP67 | F430 Smart Camera, 1.2 MP monochrome, Wide view, Fixed focus 50 mm, No outer light, AutoVISION, Ethernet TCP/IP, EtherNet/IP, PROFINET, IP65/IP67 |
| | 1.2 MP | Monochrome | No | 50-50 mm | 5.2 mm | 53-53 mm | 40 fps | Global | Inner LEDs only | AutoVISION Sensor | 1280 pixels | 960 pixels | EtherNet/IP, Ethernet TCP/IP, PROFINET Slave, Serial RS-232C | IP65/IP67 | F430 Smart Camera, 1.2 MP monochrome, Wide view, Fixed focus 50 mm, No outer light, AutoVISION Sensor, Ethernet TCP/IP, EtherNet/IP, PROFINET, IP65/IP67 |
| | 1.2 MP | Monochrome | No | 50-50 mm | 5.2 mm | 53-53 mm | 40 fps | Global | Inner LEDs only | AutoVISION, Visionscape | 1280 pixels | 960 pixels | EtherNet/IP, Ethernet TCP/IP, PROFINET Slave, Serial RS-232C | IP65/IP67 | F430 Smart Camera, 1.2 MP monochrome, Wide view, Fixed focus 50 mm, No outer light, AutoVISION+Visionscape, Ethernet TCP/IP, EtherNet/IP, PROFINET, IP65/IP67 |
| | 1.2 MP | Monochrome | No | 50-50 mm | 5.2 mm | 53-53 mm | 40 fps | Global | Red LED | AutoVISION | 1280 pixels | 960 pixels | EtherNet/IP, Ethernet TCP/IP, PROFINET Slave, Serial RS-232C | IP65/IP67 | F430 Smart Camera, 1.2 MP monochrome, Wide view, Fixed focus 50 mm, Red light, AutoVISION, Ethernet TCP/IP, EtherNet/IP, PROFINET, IP65/IP67 |
| | 1.2 MP | Monochrome | No | 50-50 mm | 5.2 mm | 53-53 mm | 40 fps | Global | Red LED | AutoVISION Sensor | 1280 pixels | 960 pixels | EtherNet/IP, Ethernet TCP/IP, PROFINET Slave, Serial RS-232C | IP65/IP67 | F430 Smart Camera, 1.2 MP monochrome, Wide view, Fixed focus 50 mm, Red light, AutoVISION Sensor, Ethernet TCP/IP, EtherNet/IP, PROFINET, IP65/IP67 |
| | 1.2 MP | Monochrome | No | 50-50 mm | 5.2 mm | 53-53 mm | 40 fps | Global | Red LED | AutoVISION, Visionscape | 1280 pixels | 960 pixels | EtherNet/IP, Ethernet TCP/IP, PROFINET Slave, Serial RS-232C | IP65/IP67 | F430 Smart Camera, 1.2 MP monochrome, Wide view, Fixed focus 50 mm, Red light, AutoVISION+Visionscape, Ethernet TCP/IP, EtherNet/IP, PROFINET, IP65/IP67 |
| | 1.2 MP | Monochrome | No | 50-50 mm | 5.2 mm | 53-53 mm | 40 fps | Global | White LED | AutoVISION | 1280 pixels | 960 pixels | EtherNet/IP, Ethernet TCP/IP, PROFINET Slave, Serial RS-232C | IP65/IP67 | F430 Smart Camera, 1.2 MP monochrome, Wide view, Fixed focus 50 mm, White light, AutoVISION, Ethernet TCP/IP, EtherNet/IP, PROFINET, IP65/IP67 |
| | 1.2 MP | Monochrome | No | 50-50 mm | 5.2 mm | 53-53 mm | 40 fps | Global | White LED | AutoVISION Sensor | 1280 pixels | 960 pixels | EtherNet/IP, Ethernet TCP/IP, PROFINET Slave, Serial RS-232C | IP65/IP67 | F430 Smart Camera, 1.2 MP monochrome, Wide view, Fixed focus 50 mm, White light, AutoVISION Sensor, Ethernet TCP/IP, EtherNet/IP, PROFINET, IP65/IP67 |
| | 1.2 MP | Monochrome | No | 50-50 mm | 5.2 mm | 53-53 mm | 40 fps | Global | White LED | AutoVISION, Visionscape | 1280 pixels | 960 pixels | EtherNet/IP, Ethernet TCP/IP, PROFINET Slave, Serial RS-232C | IP65/IP67 | F430 Smart Camera, 1.2 MP monochrome, Wide view, Fixed focus 50 mm, White light, AutoVISION+Visionscape, Ethernet TCP/IP, EtherNet/IP, PROFINET, IP65/IP67 |
| | 5.0 MP | Color | No | 50-50 mm | 5.2 mm | 50-50 mm | 5 fps | Rolling | Inner LEDs only | AutoVISION | 2592 pixels | 1944 pixels | EtherNet/IP, Ethernet TCP/IP, PROFINET Slave, Serial RS-232C | IP65/IP67 | F430 Smart Camera, 5 MP color, Wide view, Fixed focus 50 mm, No outer light, AutoVISION, Ethernet TCP/IP, EtherNet/IP, PROFINET, IP65/IP67 |
| | 5.0 MP | Color | No | 50-50 mm | 5.2 mm | 50-50 mm | 5 fps | Rolling | Inner LEDs only | AutoVISION Sensor | 2592 pixels | 1944 pixels | EtherNet/IP, Ethernet TCP/IP, PROFINET Slave, Serial RS-232C | IP65/IP67 | F430 Smart Camera, 5 MP color, Wide view, Fixed focus 50 mm, No outer light, AutoVISION Sensor, Ethernet TCP/IP, EtherNet/IP, PROFINET, IP65/IP67 |
| | 5.0 MP | Color | No | 50-50 mm | 5.2 mm | 50-50 mm | 5 fps | Rolling | Inner LEDs only | AutoVISION, Visionscape | 2592 pixels | 1944 pixels | EtherNet/IP, Ethernet TCP/IP, PROFINET Slave, Serial RS-232C | IP65/IP67 | F430 Smart Camera, 5 MP color, Wide view, Fixed focus 50 mm, No outer light, AutoVISION+Visionscape, Ethernet TCP/IP, EtherNet/IP, PROFINET, IP65/IP67 |
| | 5.0 MP | Color | No | 50-50 mm | 5.2 mm | 50-50 mm | 5 fps | Rolling | White LED | AutoVISION | 2592 pixels | 1944 pixels | EtherNet/IP, Ethernet TCP/IP, PROFINET Slave, Serial RS-232C | IP65/IP67 | F430 Smart Camera, 5 MP color, Wide view, Fixed focus 50 mm, White light, AutoVISION, Ethernet TCP/IP, EtherNet/IP, PROFINET, IP65/IP67 |
| | 5.0 MP | Color | No | 50-50 mm | 5.2 mm | 50-50 mm | 5 fps | Rolling | White LED | AutoVISION Sensor | 2592 pixels | 1944 pixels | EtherNet/IP, Ethernet TCP/IP, PROFINET Slave, Serial RS-232C | IP65/IP67 | F430 Smart Camera, 5 MP color, Wide view, Fixed focus 50 mm, White light, AutoVISION Sensor, Ethernet TCP/IP, EtherNet/IP, PROFINET, IP65/IP67 |
| | 5.0 MP | Color | No | 50-50 mm | 5.2 mm | 50-50 mm | 5 fps | Rolling | White LED | AutoVISION, Visionscape | 2592 pixels | 1944 pixels | EtherNet/IP, Ethernet TCP/IP, PROFINET Slave, Serial RS-232C | IP65/IP67 | F430 Smart Camera, 5 MP color, Wide view, Fixed focus 50 mm, White light, AutoVISION+Visionscape, Ethernet TCP/IP, EtherNet/IP, PROFINET, IP65/IP67 |
| | 0.3 MP | Monochrome | No | 81-81 mm | 7.7 mm | 53-53 mm | 52 fps | Global | Inner LEDs only | AutoVISION | 752 pixels | 480 pixels | EtherNet/IP, Ethernet TCP/IP, PROFINET Slave, Serial RS-232C | IP65/IP67 | F430 Smart Camera, 0.3 MP monochrome, Medium view, Fixed focus 81 mm, No outer light, AutoVISION, Ethernet TCP/IP, EtherNet/IP, PROFINET, IP65/IP67 |
| | 0.3 MP | Monochrome | No | 81-81 mm | 7.7 mm | 53-53 mm | 52 fps | Global | Inner LEDs only | AutoVISION Sensor | 752 pixels | 480 pixels | EtherNet/IP, Ethernet TCP/IP, PROFINET Slave, Serial RS-232C | IP65/IP67 | F430 Smart Camera, 0.3 MP monochrome, Medium view, Fixed focus 81 mm, No outer light, AutoVISION Sensor, Ethernet TCP/IP, EtherNet/IP, PROFINET, IP65/IP67 |
| | 0.3 MP | Monochrome | No | 81-81 mm | 7.7 mm | 53-53 mm | 52 fps | Global | Inner LEDs only | AutoVISION, Visionscape | 752 pixels | 480 pixels | EtherNet/IP, Ethernet TCP/IP, PROFINET Slave, Serial RS-232C | IP65/IP67 | F430 Smart Camera, 0.3 MP monochrome, Medium view, Fixed focus 81 mm, No outer light, AutoVISION+Visionscape, Ethernet TCP/IP, EtherNet/IP, PROFINET, IP65/IP67 |
| | 0.3 MP | Monochrome | No | 81-81 mm | 7.7 mm | 53-53 mm | 52 fps | Global | Red LED | AutoVISION | 752 pixels | 480 pixels | EtherNet/IP, Ethernet TCP/IP, PROFINET Slave, Serial RS-232C | IP65/IP67 | F430 Smart Camera, 0.3 MP monochrome, Medium view, Fixed focus 81 mm, Red light, AutoVISION, Ethernet TCP/IP, EtherNet/IP, PROFINET, IP65/IP67 |
| | 0.3 MP | Monochrome | No | 81-81 mm | 7.7 mm | 53-53 mm | 52 fps | Global | Red LED | AutoVISION Sensor | 752 pixels | 480 pixels | EtherNet/IP, Ethernet TCP/IP, PROFINET Slave, Serial RS-232C | IP65/IP67 | F430 Smart Camera, 0.3 MP monochrome, Medium view, Fixed focus 81 mm, Red light, AutoVISION Sensor, Ethernet TCP/IP, EtherNet/IP, PROFINET, IP65/IP67 |
| | 0.3 MP | Monochrome | No | 81-81 mm | 7.7 mm | 53-53 mm | 52 fps | Global | Red LED | AutoVISION, Visionscape | 752 pixels | 480 pixels | EtherNet/IP, Ethernet TCP/IP, PROFINET Slave, Serial RS-232C | IP65/IP67 | F430 Smart Camera, 0.3 MP monochrome, Medium view, Fixed focus 81 mm, Red light, AutoVISION+Visionscape, Ethernet TCP/IP, EtherNet/IP, PROFINET, IP65/IP67 |
| | 0.3 MP | Monochrome | No | 81-81 mm | 7.7 mm | 53-53 mm | 52 fps | Global | White LED | AutoVISION | 752 pixels | 480 pixels | EtherNet/IP, Ethernet TCP/IP, PROFINET Slave, Serial RS-232C | IP65/IP67 | F430 Smart Camera, 0.3 MP monochrome, Medium view, Fixed focus 81 mm, White light, AutoVISION, Ethernet TCP/IP, EtherNet/IP, PROFINET, IP65/IP67 |
| | 0.3 MP | Monochrome | No | 81-81 mm | 7.7 mm | 53-53 mm | 52 fps | Global | White LED | AutoVISION Sensor | 752 pixels | 480 pixels | EtherNet/IP, Ethernet TCP/IP, PROFINET Slave, Serial RS-232C | IP65/IP67 | F430 Smart Camera, 0.3 MP monochrome, Medium view, Fixed focus 81 mm, White light, AutoVISION Sensor, Ethernet TCP/IP, EtherNet/IP, PROFINET, IP65/IP67 |
| | 0.3 MP | Monochrome | No | 81-81 mm | 7.7 mm | 53-53 mm | 52 fps | Global | White LED | AutoVISION, Visionscape | 752 pixels | 480 pixels | EtherNet/IP, Ethernet TCP/IP, PROFINET Slave, Serial RS-232C | IP65/IP67 | F430 Smart Camera, 0.3 MP monochrome, Medium view, Fixed focus 81 mm, White light, AutoVISION+Visionscape, Ethernet TCP/IP, EtherNet/IP, PROFINET, IP65/IP67 |
| | 1.2 MP | Monochrome | No | 81-81 mm | 7.7 mm | 56-56 mm | 40 fps | Global | Inner LEDs only | AutoVISION | 1280 pixels | 960 pixels | EtherNet/IP, Ethernet TCP/IP, PROFINET Slave, Serial RS-232C | IP65/IP67 | F430 Smart Camera, 1.2 MP monochrome, Medium view, Fixed focus 81 mm, No outer light, AutoVISION, Ethernet TCP/IP, EtherNet/IP, PROFINET, IP65/IP67 |
| | 1.2 MP | Monochrome | No | 81-81 mm | 7.7 mm | 56-56 mm | 40 fps | Global | Inner LEDs only | AutoVISION Sensor | 1280 pixels | 960 pixels | EtherNet/IP, Ethernet TCP/IP, PROFINET Slave, Serial RS-232C | IP65/IP67 | F430 Smart Camera, 1.2 MP monochrome, Medium view, Fixed focus 81 mm, No outer light, AutoVISION Sensor, Ethernet TCP/IP, EtherNet/IP, PROFINET, IP65/IP67 |
| | 1.2 MP | Monochrome | No | 81-81 mm | 7.7 mm | 56-56 mm | 40 fps | Global | Inner LEDs only | AutoVISION, Visionscape | 1280 pixels | 960 pixels | EtherNet/IP, Ethernet TCP/IP, PROFINET Slave, Serial RS-232C | IP65/IP67 | F430 Smart Camera, 1.2 MP monochrome, Medium view, Fixed focus 81 mm, No outer light, AutoVISION+Visionscape, Ethernet TCP/IP, EtherNet/IP, PROFINET, IP65/IP67 |
| | 1.2 MP | Monochrome | No | 81-81 mm | 7.7 mm | 56-56 mm | 40 fps | Global | Red LED | AutoVISION | 1280 pixels | 960 pixels | EtherNet/IP, Ethernet TCP/IP, PROFINET Slave, Serial RS-232C | IP65/IP67 | F430 Smart Camera, 1.2 MP monochrome, Medium view, Fixed focus 81 mm, Red light, AutoVISION, Ethernet TCP/IP, EtherNet/IP, PROFINET, IP65/IP67 |
| | 1.2 MP | Monochrome | No | 81-81 mm | 7.7 mm | 56-56 mm | 40 fps | Global | Red LED | AutoVISION Sensor | 1280 pixels | 960 pixels | EtherNet/IP, Ethernet TCP/IP, PROFINET Slave, Serial RS-232C | IP65/IP67 | F430 Smart Camera, 1.2 MP monochrome, Medium view, Fixed focus 81 mm, Red light, AutoVISION Sensor, Ethernet TCP/IP, EtherNet/IP, PROFINET, IP65/IP67 |
| | 1.2 MP | Monochrome | No | 81-81 mm | 7.7 mm | 56-56 mm | 40 fps | Global | Red LED | AutoVISION, Visionscape | 1280 pixels | 960 pixels | EtherNet/IP, Ethernet TCP/IP, PROFINET Slave, Serial RS-232C | IP65/IP67 | F430 Smart Camera, 1.2 MP monochrome, Medium view, Fixed focus 81 mm, Red light, AutoVISION+Visionscape, Ethernet TCP/IP, EtherNet/IP, PROFINET, IP65/IP67 |
| | 1.2 MP | Monochrome | No | 81-81 mm | 7.7 mm | 56-56 mm | 40 fps | Global | White LED | AutoVISION | 1280 pixels | 960 pixels | EtherNet/IP, Ethernet TCP/IP, PROFINET Slave, Serial RS-232C | IP65/IP67 | F430 Smart Camera, 1.2 MP monochrome, Medium view, Fixed focus 81 mm, White light, AutoVISION, Ethernet TCP/IP, EtherNet/IP, PROFINET, IP65/IP67 |
| | 1.2 MP | Monochrome | No | 81-81 mm | 7.7 mm | 56-56 mm | 40 fps | Global | White LED | AutoVISION Sensor | 1280 pixels | 960 pixels | EtherNet/IP, Ethernet TCP/IP, PROFINET Slave, Serial RS-232C | IP65/IP67 | F430 Smart Camera, 1.2 MP monochrome, Medium view, Fixed focus 81 mm, White light, AutoVISION Sensor, Ethernet TCP/IP, EtherNet/IP, PROFINET, IP65/IP67 |
| | 1.2 MP | Monochrome | No | 81-81 mm | 7.7 mm | 56-56 mm | 40 fps | Global | White LED | AutoVISION, Visionscape | 1280 pixels | 960 pixels | EtherNet/IP, Ethernet TCP/IP, PROFINET Slave, Serial RS-232C | IP65/IP67 | F430 Smart Camera, 1.2 MP monochrome, Medium view, Fixed focus 81 mm, White light, AutoVISION+Visionscape, Ethernet TCP/IP, EtherNet/IP, PROFINET, IP65/IP67 |
| | 5.0 MP | Color | No | 81-81 mm | 7.7 mm | 54-54 mm | 5 fps | Rolling | Inner LEDs only | AutoVISION | 2592 pixels | 1944 pixels | EtherNet/IP, Ethernet TCP/IP, PROFINET Slave, Serial RS-232C | IP65/IP67 | F430 Smart Camera, 5 MP color, Medium view, Fixed focus 81 mm, No outer light, AutoVISION, Ethernet TCP/IP, EtherNet/IP, PROFINET, IP65/IP67 |
| | 5.0 MP | Color | No | 81-81 mm | 7.7 mm | 54-54 mm | 5 fps | Rolling | Inner LEDs only | AutoVISION Sensor | 2592 pixels | 1944 pixels | EtherNet/IP, Ethernet TCP/IP, PROFINET Slave, Serial RS-232C | IP65/IP67 | F430 Smart Camera, 5 MP color, Medium view, Fixed focus 81 mm, No outer light, AutoVISION Sensor, Ethernet TCP/IP, EtherNet/IP, PROFINET, IP65/IP67 |
| | 5.0 MP | Color | No | 81-81 mm | 7.7 mm | 54-54 mm | 5 fps | Rolling | Inner LEDs only | AutoVISION, Visionscape | 2592 pixels | 1944 pixels | EtherNet/IP, Ethernet TCP/IP, PROFINET Slave, Serial RS-232C | IP65/IP67 | F430 Smart Camera, 5 MP color, Medium view, Fixed focus 81 mm, No outer light, AutoVISION+Visionscape, Ethernet TCP/IP, EtherNet/IP, PROFINET, IP65/IP67 |
| | 5.0 MP | Color | No | 81-81 mm | 7.7 mm | 54-54 mm | 5 fps | Rolling | White LED | AutoVISION | 2592 pixels | 1944 pixels | EtherNet/IP, Ethernet TCP/IP, PROFINET Slave, Serial RS-232C | IP65/IP67 | F430 Smart Camera, 5 MP color, Medium view, Fixed focus 81 mm, White light, AutoVISION, Ethernet TCP/IP, EtherNet/IP, PROFINET, IP65/IP67 |
| | 5.0 MP | Color | No | 81-81 mm | 7.7 mm | 54-54 mm | 5 fps | Rolling | White LED | AutoVISION Sensor | 2592 pixels | 1944 pixels | EtherNet/IP, Ethernet TCP/IP, PROFINET Slave, Serial RS-232C | IP65/IP67 | F430 Smart Camera, 5 MP color, Medium view, Fixed focus 81 mm, White light, AutoVISION Sensor, Ethernet TCP/IP, EtherNet/IP, PROFINET, IP65/IP67 |
| | 5.0 MP | Color | No | 81-81 mm | 7.7 mm | 54-54 mm | 5 fps | Rolling | White LED | AutoVISION, Visionscape | 2592 pixels | 1944 pixels | EtherNet/IP, Ethernet TCP/IP, PROFINET Slave, Serial RS-232C | IP65/IP67 | F430 Smart Camera, 5 MP color, Medium view, Fixed focus 81 mm, White light, AutoVISION+Visionscape, Ethernet TCP/IP, EtherNet/IP, PROFINET, IP65/IP67 |
| | 0.3 MP | Monochrome | No | 81-81 mm | 5.2 mm | 76-76 mm | 52 fps | Global | Inner LEDs only | AutoVISION | 752 pixels | 480 pixels | EtherNet/IP, Ethernet TCP/IP, PROFINET Slave, Serial RS-232C | IP65/IP67 | F430 Smart Camera, 0.3 MP monochrome, Wide view, Fixed focus 81 mm, No outer light, AutoVISION, Ethernet TCP/IP, EtherNet/IP, PROFINET, IP65/IP67 |
| | 0.3 MP | Monochrome | No | 81-81 mm | 5.2 mm | 76-76 mm | 52 fps | Global | Inner LEDs only | AutoVISION Sensor | 752 pixels | 480 pixels | EtherNet/IP, Ethernet TCP/IP, PROFINET Slave, Serial RS-232C | IP65/IP67 | F430 Smart Camera, 0.3 MP monochrome, Wide view, Fixed focus 81 mm, No outer light, AutoVISION Sensor, Ethernet TCP/IP, EtherNet/IP, PROFINET, IP65/IP67 |
| | 0.3 MP | Monochrome | No | 81-81 mm | 5.2 mm | 76-76 mm | 52 fps | Global | Inner LEDs only | AutoVISION, Visionscape | 752 pixels | 480 pixels | EtherNet/IP, Ethernet TCP/IP, PROFINET Slave, Serial RS-232C | IP65/IP67 | F430 Smart Camera, 0.3 MP monochrome, Wide view, Fixed focus 81 mm, No outer light, AutoVISION+Visionscape, Ethernet TCP/IP, EtherNet/IP, PROFINET, IP65/IP67 |
| | 0.3 MP | Monochrome | No | 81-81 mm | 5.2 mm | 76-76 mm | 52 fps | Global | Red LED | AutoVISION | 752 pixels | 480 pixels | EtherNet/IP, Ethernet TCP/IP, PROFINET Slave, Serial RS-232C | IP65/IP67 | F430 Smart Camera, 0.3 MP monochrome, Wide view, Fixed focus 81 mm, Red light, AutoVISION, Ethernet TCP/IP, EtherNet/IP, PROFINET, IP65/IP67 |
| | 0.3 MP | Monochrome | No | 81-81 mm | 5.2 mm | 76-76 mm | 52 fps | Global | Red LED | AutoVISION Sensor | 752 pixels | 480 pixels | EtherNet/IP, Ethernet TCP/IP, PROFINET Slave, Serial RS-232C | IP65/IP67 | F430 Smart Camera, 0.3 MP monochrome, Wide view, Fixed focus 81 mm, Red light, AutoVISION Sensor, Ethernet TCP/IP, EtherNet/IP, PROFINET, IP65/IP67 |
| | 0.3 MP | Monochrome | No | 81-81 mm | 5.2 mm | 76-76 mm | 52 fps | Global | Red LED | AutoVISION, Visionscape | 752 pixels | 480 pixels | EtherNet/IP, Ethernet TCP/IP, PROFINET Slave, Serial RS-232C | IP65/IP67 | F430 Smart Camera, 0.3 MP monochrome, Wide view, Fixed focus 81 mm, Red light, AutoVISION+Visionscape, Ethernet TCP/IP, EtherNet/IP, PROFINET, IP65/IP67 |
| | 0.3 MP | Monochrome | No | 81-81 mm | 5.2 mm | 76-76 mm | 52 fps | Global | White LED | AutoVISION | 752 pixels | 480 pixels | EtherNet/IP, Ethernet TCP/IP, PROFINET Slave, Serial RS-232C | IP65/IP67 | F430 Smart Camera, 0.3 MP monochrome, Wide view, Fixed focus 81 mm, White light, AutoVISION, Ethernet TCP/IP, EtherNet/IP, PROFINET, IP65/IP67 |
| | 0.3 MP | Monochrome | No | 81-81 mm | 5.2 mm | 76-76 mm | 52 fps | Global | White LED | AutoVISION Sensor | 752 pixels | 480 pixels | EtherNet/IP, Ethernet TCP/IP, PROFINET Slave, Serial RS-232C | IP65/IP67 | F430 Smart Camera, 0.3 MP monochrome, Wide view, Fixed focus 81 mm, White light, AutoVISION Sensor, Ethernet TCP/IP, EtherNet/IP, PROFINET, IP65/IP67 |
| | 0.3 MP | Monochrome | No | 81-81 mm | 5.2 mm | 76-76 mm | 52 fps | Global | White LED | AutoVISION, Visionscape | 752 pixels | 480 pixels | EtherNet/IP, Ethernet TCP/IP, PROFINET Slave, Serial RS-232C | IP65/IP67 | F430 Smart Camera, 0.3 MP monochrome, Wide view, Fixed focus 81 mm, White light, AutoVISION+Visionscape, Ethernet TCP/IP, EtherNet/IP, PROFINET, IP65/IP67 |
| | 1.2 MP | Monochrome | No | 81-81 mm | 5.2 mm | 81-81 mm | 40 fps | Global | Inner LEDs only | AutoVISION | 1280 pixels | 960 pixels | EtherNet/IP, Ethernet TCP/IP, PROFINET Slave, Serial RS-232C | IP65/IP67 | F430 Smart Camera, 1.2 MP monochrome, Wide view, Fixed focus 81 mm, No outer light, AutoVISION, Ethernet TCP/IP, EtherNet/IP, PROFINET, IP65/IP67 |
| | 1.2 MP | Monochrome | No | 81-81 mm | 5.2 mm | 81-81 mm | 40 fps | Global | Inner LEDs only | AutoVISION Sensor | 1280 pixels | 960 pixels | EtherNet/IP, Ethernet TCP/IP, PROFINET Slave, Serial RS-232C | IP65/IP67 | F430 Smart Camera, 1.2 MP monochrome, Wide view, Fixed focus 81 mm, No outer light, AutoVISION Sensor, Ethernet TCP/IP, EtherNet/IP, PROFINET, IP65/IP67 |
| | 1.2 MP | Monochrome | No | 81-81 mm | 5.2 mm | 81-81 mm | 40 fps | Global | Inner LEDs only | AutoVISION, Visionscape | 1280 pixels | 960 pixels | EtherNet/IP, Ethernet TCP/IP, PROFINET Slave, Serial RS-232C | IP65/IP67 | F430 Smart Camera, 1.2 MP monochrome, Wide view, Fixed focus 81 mm, No outer light, AutoVISION+Visionscape, Ethernet TCP/IP, EtherNet/IP, PROFINET, IP65/IP67 |
| | 1.2 MP | Monochrome | No | 81-81 mm | 5.2 mm | 81-81 mm | 40 fps | Global | Red LED | AutoVISION | 1280 pixels | 960 pixels | EtherNet/IP, Ethernet TCP/IP, PROFINET Slave, Serial RS-232C | IP65/IP67 | F430 Smart Camera, 1.2 MP monochrome, Wide view, Fixed focus 81 mm, Red light, AutoVISION, Ethernet TCP/IP, EtherNet/IP, PROFINET, IP65/IP67 |
| | 1.2 MP | Monochrome | No | 81-81 mm | 5.2 mm | 81-81 mm | 40 fps | Global | Red LED | AutoVISION Sensor | 1280 pixels | 960 pixels | EtherNet/IP, Ethernet TCP/IP, PROFINET Slave, Serial RS-232C | IP65/IP67 | F430 Smart Camera, 1.2 MP monochrome, Wide view, Fixed focus 81 mm, Red light, AutoVISION Sensor, Ethernet TCP/IP, EtherNet/IP, PROFINET, IP65/IP67 |
| | 1.2 MP | Monochrome | No | 81-81 mm | 5.2 mm | 81-81 mm | 40 fps | Global | Red LED | AutoVISION, Visionscape | 1280 pixels | 960 pixels | EtherNet/IP, Ethernet TCP/IP, PROFINET Slave, Serial RS-232C | IP65/IP67 | F430 Smart Camera, 1.2 MP monochrome, Wide view, Fixed focus 81 mm, Red light, AutoVISION+Visionscape, Ethernet TCP/IP, EtherNet/IP, PROFINET, IP65/IP67 |
| | 1.2 MP | Monochrome | No | 81-81 mm | 5.2 mm | 81-81 mm | 40 fps | Global | White LED | AutoVISION | 1280 pixels | 960 pixels | EtherNet/IP, Ethernet TCP/IP, PROFINET Slave, Serial RS-232C | IP65/IP67 | F430 Smart Camera, 1.2 MP monochrome, Wide view, Fixed focus 81 mm, White light, AutoVISION, Ethernet TCP/IP, EtherNet/IP, PROFINET, IP65/IP67 |
| | 1.2 MP | Monochrome | No | 81-81 mm | 5.2 mm | 81-81 mm | 40 fps | Global | White LED | AutoVISION Sensor | 1280 pixels | 960 pixels | EtherNet/IP, Ethernet TCP/IP, PROFINET Slave, Serial RS-232C | IP65/IP67 | F430 Smart Camera, 1.2 MP monochrome, Wide view, Fixed focus 81 mm, White light, AutoVISION Sensor, Ethernet TCP/IP, EtherNet/IP, PROFINET, IP65/IP67 |
| | 1.2 MP | Monochrome | No | 81-81 mm | 5.2 mm | 81-81 mm | 40 fps | Global | White LED | AutoVISION, Visionscape | 1280 pixels | 960 pixels | EtherNet/IP, Ethernet TCP/IP, PROFINET Slave, Serial RS-232C | IP65/IP67 | F430 Smart Camera, 1.2 MP monochrome, Wide view, Fixed focus 81 mm, White light, AutoVISION+Visionscape, Ethernet TCP/IP, EtherNet/IP, PROFINET, IP65/IP67 |
| | 5.0 MP | Color | No | 81-81 mm | 5.2 mm | 78-78 mm | 5 fps | Rolling | Inner LEDs only | AutoVISION | 2592 pixels | 1944 pixels | EtherNet/IP, Ethernet TCP/IP, PROFINET Slave, Serial RS-232C | IP65/IP67 | F430 Smart Camera, 5 MP color, Wide view, Fixed focus 81 mm, No outer light, AutoVISION, Ethernet TCP/IP, EtherNet/IP, PROFINET, IP65/IP67 |
| | 5.0 MP | Color | No | 81-81 mm | 5.2 mm | 78-78 mm | 5 fps | Rolling | Inner LEDs only | AutoVISION Sensor | 2592 pixels | 1944 pixels | EtherNet/IP, Ethernet TCP/IP, PROFINET Slave, Serial RS-232C | IP65/IP67 | F430 Smart Camera, 5 MP color, Wide view, Fixed focus 81 mm, No outer light, AutoVISION Sensor, Ethernet TCP/IP, EtherNet/IP, PROFINET, IP65/IP67 |
| | 5.0 MP | Color | No | 81-81 mm | 5.2 mm | 78-78 mm | 5 fps | Rolling | Inner LEDs only | AutoVISION, Visionscape | 2592 pixels | 1944 pixels | EtherNet/IP, Ethernet TCP/IP, PROFINET Slave, Serial RS-232C | IP65/IP67 | F430 Smart Camera, 5 MP color, Wide view, Fixed focus 81 mm, No outer light, AutoVISION+Visionscape, Ethernet TCP/IP, EtherNet/IP, PROFINET, IP65/IP67 |
| | 5.0 MP | Color | No | 81-81 mm | 5.2 mm | 78-78 mm | 5 fps | Rolling | White LED | AutoVISION | 2592 pixels | 1944 pixels | EtherNet/IP, Ethernet TCP/IP, PROFINET Slave, Serial RS-232C | IP65/IP67 | F430 Smart Camera, 5 MP color, Wide view, Fixed focus 81 mm, White light, AutoVISION, Ethernet TCP/IP, EtherNet/IP, PROFINET, IP65/IP67 |
| | 5.0 MP | Color | No | 81-81 mm | 5.2 mm | 78-78 mm | 5 fps | Rolling | White LED | AutoVISION Sensor | 2592 pixels | 1944 pixels | EtherNet/IP, Ethernet TCP/IP, PROFINET Slave, Serial RS-232C | IP65/IP67 | F430 Smart Camera, 5 MP color, Wide view, Fixed focus 81 mm, White light, AutoVISION Sensor, Ethernet TCP/IP, EtherNet/IP, PROFINET, IP65/IP67 |
| | 5.0 MP | Color | No | 81-81 mm | 5.2 mm | 78-78 mm | 5 fps | Rolling | White LED | AutoVISION, Visionscape | 2592 pixels | 1944 pixels | EtherNet/IP, Ethernet TCP/IP, PROFINET Slave, Serial RS-232C | IP65/IP67 | F430 Smart Camera, 5 MP color, Wide view, Fixed focus 81 mm, White light, AutoVISION+Visionscape, Ethernet TCP/IP, EtherNet/IP, PROFINET, IP65/IP67 |
| | 0.3 MP | Monochrome | No | 102-102 mm | 7.7 mm | 66-66 mm | 52 fps | Global | Inner LEDs only | AutoVISION | 752 pixels | 480 pixels | EtherNet/IP, Ethernet TCP/IP, PROFINET Slave, Serial RS-232C | IP65/IP67 | F430 Smart Camera, 0.3 MP monochrome, Medium view, Fixed focus 102 mm, No outer light, AutoVISION, Ethernet TCP/IP, EtherNet/IP, PROFINET, IP65/IP67 |
| | 0.3 MP | Monochrome | No | 102-102 mm | 7.7 mm | 66-66 mm | 52 fps | Global | Inner LEDs only | AutoVISION Sensor | 752 pixels | 480 pixels | EtherNet/IP, Ethernet TCP/IP, PROFINET Slave, Serial RS-232C | IP65/IP67 | F430 Smart Camera, 0.3 MP monochrome, Medium view, Fixed focus 102 mm, No outer light, AutoVISION Sensor, Ethernet TCP/IP, EtherNet/IP, PROFINET, IP65/IP67 |
| | 0.3 MP | Monochrome | No | 102-102 mm | 7.7 mm | 66-66 mm | 52 fps | Global | Inner LEDs only | AutoVISION, Visionscape | 752 pixels | 480 pixels | EtherNet/IP, Ethernet TCP/IP, PROFINET Slave, Serial RS-232C | IP65/IP67 | F430 Smart Camera, 0.3 MP monochrome, Medium view, Fixed focus 102 mm, No outer light, AutoVISION+Visionscape, Ethernet TCP/IP, EtherNet/IP, PROFINET, IP65/IP67 |
| | 0.3 MP | Monochrome | No | 102-102 mm | 7.7 mm | 66-66 mm | 52 fps | Global | Red LED | AutoVISION | 752 pixels | 480 pixels | EtherNet/IP, Ethernet TCP/IP, PROFINET Slave, Serial RS-232C | IP65/IP67 | F430 Smart Camera, 0.3 MP monochrome, Medium view, Fixed focus 102 mm, Red light, AutoVISION, Ethernet TCP/IP, EtherNet/IP, PROFINET, IP65/IP67 |
| | 0.3 MP | Monochrome | No | 102-102 mm | 7.7 mm | 66-66 mm | 52 fps | Global | Red LED | AutoVISION Sensor | 752 pixels | 480 pixels | EtherNet/IP, Ethernet TCP/IP, PROFINET Slave, Serial RS-232C | IP65/IP67 | F430 Smart Camera, 0.3 MP monochrome, Medium view, Fixed focus 102 mm, Red light, AutoVISION Sensor, Ethernet TCP/IP, EtherNet/IP, PROFINET, IP65/IP67 |
| | 0.3 MP | Monochrome | No | 102-102 mm | 7.7 mm | 66-66 mm | 52 fps | Global | Red LED | AutoVISION, Visionscape | 752 pixels | 480 pixels | EtherNet/IP, Ethernet TCP/IP, PROFINET Slave, Serial RS-232C | IP65/IP67 | F430 Smart Camera, 0.3 MP monochrome, Medium view, Fixed focus 102 mm, Red light, AutoVISION+Visionscape, Ethernet TCP/IP, EtherNet/IP, PROFINET, IP65/IP67 |
| | 0.3 MP | Monochrome | No | 102-102 mm | 7.7 mm | 66-66 mm | 52 fps | Global | White LED | AutoVISION | 752 pixels | 480 pixels | EtherNet/IP, Ethernet TCP/IP, PROFINET Slave, Serial RS-232C | IP65/IP67 | F430 Smart Camera, 0.3 MP monochrome, Medium view, Fixed focus 102 mm, White light, AutoVISION, Ethernet TCP/IP, EtherNet/IP, PROFINET, IP65/IP67 |
| | 0.3 MP | Monochrome | No | 102-102 mm | 7.7 mm | 66-66 mm | 52 fps | Global | White LED | AutoVISION Sensor | 752 pixels | 480 pixels | EtherNet/IP, Ethernet TCP/IP, PROFINET Slave, Serial RS-232C | IP65/IP67 | F430 Smart Camera, 0.3 MP monochrome, Medium view, Fixed focus 102 mm, White light, AutoVISION Sensor, Ethernet TCP/IP, EtherNet/IP, PROFINET, IP65/IP67 |
| | 0.3 MP | Monochrome | No | 102-102 mm | 7.7 mm | 66-66 mm | 52 fps | Global | White LED | AutoVISION, Visionscape | 752 pixels | 480 pixels | EtherNet/IP, Ethernet TCP/IP, PROFINET Slave, Serial RS-232C | IP65/IP67 | F430 Smart Camera, 0.3 MP monochrome, Medium view, Fixed focus 102 mm, White light, AutoVISION+Visionscape, Ethernet TCP/IP, EtherNet/IP, PROFINET, IP65/IP67 |
| | 1.2 MP | Monochrome | No | 102-102 mm | 7.7 mm | 70-70 mm | 40 fps | Global | Inner LEDs only | AutoVISION | 1280 pixels | 960 pixels | EtherNet/IP, Ethernet TCP/IP, PROFINET Slave, Serial RS-232C | IP65/IP67 | F430 Smart Camera, 1.2 MP monochrome, Medium view, Fixed focus 102 mm, No outer light, AutoVISION, Ethernet TCP/IP, EtherNet/IP, PROFINET, IP65/IP67 |
| | 1.2 MP | Monochrome | No | 102-102 mm | 7.7 mm | 70-70 mm | 40 fps | Global | Inner LEDs only | AutoVISION Sensor | 1280 pixels | 960 pixels | EtherNet/IP, Ethernet TCP/IP, PROFINET Slave, Serial RS-232C | IP65/IP67 | F430 Smart Camera, 1.2 MP monochrome, Medium view, Fixed focus 102 mm, No outer light, AutoVISION Sensor, Ethernet TCP/IP, EtherNet/IP, PROFINET, IP65/IP67 |
| | 1.2 MP | Monochrome | No | 102-102 mm | 7.7 mm | 70-70 mm | 40 fps | Global | Inner LEDs only | AutoVISION, Visionscape | 1280 pixels | 960 pixels | EtherNet/IP, Ethernet TCP/IP, PROFINET Slave, Serial RS-232C | IP65/IP67 | F430 Smart Camera, 1.2 MP monochrome, Medium view, Fixed focus 102 mm, No outer light, AutoVISION+Visionscape, Ethernet TCP/IP, EtherNet/IP, PROFINET, IP65/IP67 |
| | 1.2 MP | Monochrome | No | 102-102 mm | 7.7 mm | 70-70 mm | 40 fps | Global | Red LED | AutoVISION | 1280 pixels | 960 pixels | EtherNet/IP, Ethernet TCP/IP, PROFINET Slave, Serial RS-232C | IP65/IP67 | F430 Smart Camera, 1.2 MP monochrome, Medium view, Fixed focus 102 mm, Red light, AutoVISION, Ethernet TCP/IP, EtherNet/IP, PROFINET, IP65/IP67 |
| | 1.2 MP | Monochrome | No | 102-102 mm | 7.7 mm | 70-70 mm | 40 fps | Global | Red LED | AutoVISION Sensor | 1280 pixels | 960 pixels | EtherNet/IP, Ethernet TCP/IP, PROFINET Slave, Serial RS-232C | IP65/IP67 | F430 Smart Camera, 1.2 MP monochrome, Medium view, Fixed focus 102 mm, Red light, AutoVISION Sensor, Ethernet TCP/IP, EtherNet/IP, PROFINET, IP65/IP67 |
| | 1.2 MP | Monochrome | No | 102-102 mm | 7.7 mm | 70-70 mm | 40 fps | Global | Red LED | AutoVISION, Visionscape | 1280 pixels | 960 pixels | EtherNet/IP, Ethernet TCP/IP, PROFINET Slave, Serial RS-232C | IP65/IP67 | F430 Smart Camera, 1.2 MP monochrome, Medium view, Fixed focus 102 mm, Red light, AutoVISION+Visionscape, Ethernet TCP/IP, EtherNet/IP, PROFINET, IP65/IP67 |
| | 1.2 MP | Monochrome | No | 102-102 mm | 7.7 mm | 70-70 mm | 40 fps | Global | White LED | AutoVISION | 1280 pixels | 960 pixels | EtherNet/IP, Ethernet TCP/IP, PROFINET Slave, Serial RS-232C | IP65/IP67 | F430 Smart Camera, 1.2 MP monochrome, Medium view, Fixed focus 102 mm, White light, AutoVISION, Ethernet TCP/IP, EtherNet/IP, PROFINET, IP65/IP67 |
| | 1.2 MP | Monochrome | No | 102-102 mm | 7.7 mm | 70-70 mm | 40 fps | Global | White LED | AutoVISION Sensor | 1280 pixels | 960 pixels | EtherNet/IP, Ethernet TCP/IP, PROFINET Slave, Serial RS-232C | IP65/IP67 | F430 Smart Camera, 1.2 MP monochrome, Medium view, Fixed focus 102 mm, White light, AutoVISION Sensor, Ethernet TCP/IP, EtherNet/IP, PROFINET, IP65/IP67 |
| | 1.2 MP | Monochrome | No | 102-102 mm | 7.7 mm | 70-70 mm | 40 fps | Global | White LED | AutoVISION, Visionscape | 1280 pixels | 960 pixels | EtherNet/IP, Ethernet TCP/IP, PROFINET Slave, Serial RS-232C | IP65/IP67 | F430 Smart Camera, 1.2 MP monochrome, Medium view, Fixed focus 102 mm, White light, AutoVISION+Visionscape, Ethernet TCP/IP, EtherNet/IP, PROFINET, IP65/IP67 |
| | 5.0 MP | Color | No | 102-102 mm | 7.7 mm | 67-67 mm | 5 fps | Rolling | Inner LEDs only | AutoVISION | 2592 pixels | 1944 pixels | EtherNet/IP, Ethernet TCP/IP, PROFINET Slave, Serial RS-232C | IP65/IP67 | F430 Smart Camera, 5 MP color, Medium view, Fixed focus 102 mm, No outer light, AutoVISION, Ethernet TCP/IP, EtherNet/IP, PROFINET, IP65/IP67 |
| | 5.0 MP | Color | No | 102-102 mm | 7.7 mm | 67-67 mm | 5 fps | Rolling | Inner LEDs only | AutoVISION Sensor | 2592 pixels | 1944 pixels | EtherNet/IP, Ethernet TCP/IP, PROFINET Slave, Serial RS-232C | IP65/IP67 | F430 Smart Camera, 5 MP color, Medium view, Fixed focus 102 mm, No outer light, AutoVISION Sensor, Ethernet TCP/IP, EtherNet/IP, PROFINET, IP65/IP67 |
| | 5.0 MP | Color | No | 102-102 mm | 7.7 mm | 67-67 mm | 5 fps | Rolling | Inner LEDs only | AutoVISION, Visionscape | 2592 pixels | 1944 pixels | EtherNet/IP, Ethernet TCP/IP, PROFINET Slave, Serial RS-232C | IP65/IP67 | F430 Smart Camera, 5 MP color, Medium view, Fixed focus 102 mm, No outer light, AutoVISION+Visionscape, Ethernet TCP/IP, EtherNet/IP, PROFINET, IP65/IP67 |
| | 5.0 MP | Color | No | 102-102 mm | 7.7 mm | 67-67 mm | 5 fps | Rolling | White LED | AutoVISION | 2592 pixels | 1944 pixels | EtherNet/IP, Ethernet TCP/IP, PROFINET Slave, Serial RS-232C | IP65/IP67 | F430 Smart Camera, 5 MP color, Medium view, Fixed focus 102 mm, White light, AutoVISION, Ethernet TCP/IP, EtherNet/IP, PROFINET, IP65/IP67 |
| | 5.0 MP | Color | No | 102-102 mm | 7.7 mm | 67-67 mm | 5 fps | Rolling | White LED | AutoVISION Sensor | 2592 pixels | 1944 pixels | EtherNet/IP, Ethernet TCP/IP, PROFINET Slave, Serial RS-232C | IP65/IP67 | F430 Smart Camera, 5 MP color, Medium view, Fixed focus 102 mm, White light, AutoVISION Sensor, Ethernet TCP/IP, EtherNet/IP, PROFINET, IP65/IP67 |
| | 5.0 MP | Color | No | 102-102 mm | 7.7 mm | 67-67 mm | 5 fps | Rolling | White LED | AutoVISION, Visionscape | 2592 pixels | 1944 pixels | EtherNet/IP, Ethernet TCP/IP, PROFINET Slave, Serial RS-232C | IP65/IP67 | F430 Smart Camera, 5 MP color, Medium view, Fixed focus 102 mm, White light, AutoVISION+Visionscape, Ethernet TCP/IP, EtherNet/IP, PROFINET, IP65/IP67 |
| | 0.3 MP | Monochrome | No | 102-102 mm | 5.2 mm | 95-95 mm | 52 fps | Global | Inner LEDs only | AutoVISION | 752 pixels | 480 pixels | EtherNet/IP, Ethernet TCP/IP, PROFINET Slave, Serial RS-232C | IP65/IP67 | F430 Smart Camera, 0.3 MP monochrome, Wide view, Fixed focus 102 mm, No outer light, AutoVISION, Ethernet TCP/IP, EtherNet/IP, PROFINET, IP65/IP67 |
| | 0.3 MP | Monochrome | No | 102-102 mm | 5.2 mm | 95-95 mm | 52 fps | Global | Inner LEDs only | AutoVISION Sensor | 752 pixels | 480 pixels | EtherNet/IP, Ethernet TCP/IP, PROFINET Slave, Serial RS-232C | IP65/IP67 | F430 Smart Camera, 0.3 MP monochrome, Wide view, Fixed focus 102 mm, No outer light, AutoVISION Sensor, Ethernet TCP/IP, EtherNet/IP, PROFINET, IP65/IP67 |
| | 0.3 MP | Monochrome | No | 102-102 mm | 5.2 mm | 95-95 mm | 52 fps | Global | Inner LEDs only | AutoVISION, Visionscape | 752 pixels | 480 pixels | EtherNet/IP, Ethernet TCP/IP, PROFINET Slave, Serial RS-232C | IP65/IP67 | F430 Smart Camera, 0.3 MP monochrome, Wide view, Fixed focus 102 mm, No outer light, AutoVISION+Visionscape, Ethernet TCP/IP, EtherNet/IP, PROFINET, IP65/IP67 |
| | 0.3 MP | Monochrome | No | 102-102 mm | 5.2 mm | 95-95 mm | 52 fps | Global | Red LED | AutoVISION | 752 pixels | 480 pixels | EtherNet/IP, Ethernet TCP/IP, PROFINET Slave, Serial RS-232C | IP65/IP67 | F430 Smart Camera, 0.3 MP monochrome, Wide view, Fixed focus 102 mm, Red light, AutoVISION, Ethernet TCP/IP, EtherNet/IP, PROFINET, IP65/IP67 |
| | 0.3 MP | Monochrome | No | 102-102 mm | 5.2 mm | 95-95 mm | 52 fps | Global | Red LED | AutoVISION Sensor | 752 pixels | 480 pixels | EtherNet/IP, Ethernet TCP/IP, PROFINET Slave, Serial RS-232C | IP65/IP67 | F430 Smart Camera, 0.3 MP monochrome, Wide view, Fixed focus 102 mm, Red light, AutoVISION Sensor, Ethernet TCP/IP, EtherNet/IP, PROFINET, IP65/IP67 |
| | 0.3 MP | Monochrome | No | 102-102 mm | 5.2 mm | 95-95 mm | 52 fps | Global | Red LED | AutoVISION, Visionscape | 752 pixels | 480 pixels | EtherNet/IP, Ethernet TCP/IP, PROFINET Slave, Serial RS-232C | IP65/IP67 | F430 Smart Camera, 0.3 MP monochrome, Wide view, Fixed focus 102 mm, Red light, AutoVISION+Visionscape, Ethernet TCP/IP, EtherNet/IP, PROFINET, IP65/IP67 |
| | 0.3 MP | Monochrome | No | 102-102 mm | 5.2 mm | 95-95 mm | 52 fps | Global | White LED | AutoVISION | 752 pixels | 480 pixels | EtherNet/IP, Ethernet TCP/IP, PROFINET Slave, Serial RS-232C | IP65/IP67 | F430 Smart Camera, 0.3 MP monochrome, Wide view, Fixed focus 102 mm, White light, AutoVISION, Ethernet TCP/IP, EtherNet/IP, PROFINET, IP65/IP67 |
| | 0.3 MP | Monochrome | No | 102-102 mm | 5.2 mm | 95-95 mm | 52 fps | Global | White LED | AutoVISION Sensor | 752 pixels | 480 pixels | EtherNet/IP, Ethernet TCP/IP, PROFINET Slave, Serial RS-232C | IP65/IP67 | F430 Smart Camera, 0.3 MP monochrome, Wide view, Fixed focus 102 mm, White light, AutoVISION Sensor, Ethernet TCP/IP, EtherNet/IP, PROFINET, IP65/IP67 |
| | 0.3 MP | Monochrome | No | 102-102 mm | 5.2 mm | 95-95 mm | 52 fps | Global | White LED | AutoVISION, Visionscape | 752 pixels | 480 pixels | EtherNet/IP, Ethernet TCP/IP, PROFINET Slave, Serial RS-232C | IP65/IP67 | F430 Smart Camera, 0.3 MP monochrome, Wide view, Fixed focus 102 mm, White light, AutoVISION+Visionscape, Ethernet TCP/IP, EtherNet/IP, PROFINET, IP65/IP67 |
| | 1.2 MP | Monochrome | No | 102-102 mm | 5.2 mm | 101-101 mm | 40 fps | Global | Inner LEDs only | AutoVISION | 1280 pixels | 960 pixels | EtherNet/IP, Ethernet TCP/IP, PROFINET Slave, Serial RS-232C | IP65/IP67 | F430 Smart Camera, 1.2 MP monochrome, Wide view, Fixed focus 102 mm, No outer light, AutoVISION, Ethernet TCP/IP, EtherNet/IP, PROFINET, IP65/IP67 |
| | 1.2 MP | Monochrome | No | 102-102 mm | 5.2 mm | 101-101 mm | 40 fps | Global | Inner LEDs only | AutoVISION Sensor | 1280 pixels | 960 pixels | EtherNet/IP, Ethernet TCP/IP, PROFINET Slave, Serial RS-232C | IP65/IP67 | F430 Smart Camera, 1.2 MP monochrome, Wide view, Fixed focus 102 mm, No outer light, AutoVISION Sensor, Ethernet TCP/IP, EtherNet/IP, PROFINET, IP65/IP67 |
| | 1.2 MP | Monochrome | No | 102-102 mm | 5.2 mm | 101-101 mm | 40 fps | Global | Inner LEDs only | AutoVISION, Visionscape | 1280 pixels | 960 pixels | EtherNet/IP, Ethernet TCP/IP, PROFINET Slave, Serial RS-232C | IP65/IP67 | F430 Smart Camera, 1.2 MP monochrome, Wide view, Fixed focus 102 mm, No outer light, AutoVISION+Visionscape, Ethernet TCP/IP, EtherNet/IP, PROFINET, IP65/IP67 |
| | 1.2 MP | Monochrome | No | 102-102 mm | 5.2 mm | 101-101 mm | 40 fps | Global | Red LED | AutoVISION | 1280 pixels | 960 pixels | EtherNet/IP, Ethernet TCP/IP, PROFINET Slave, Serial RS-232C | IP65/IP67 | F430 Smart Camera, 1.2 MP monochrome, Wide view, Fixed focus 102 mm, Red light, AutoVISION, Ethernet TCP/IP, EtherNet/IP, PROFINET, IP65/IP67 |
| | 1.2 MP | Monochrome | No | 102-102 mm | 5.2 mm | 101-101 mm | 40 fps | Global | Red LED | AutoVISION Sensor | 1280 pixels | 960 pixels | EtherNet/IP, Ethernet TCP/IP, PROFINET Slave, Serial RS-232C | IP65/IP67 | F430 Smart Camera, 1.2 MP monochrome, Wide view, Fixed focus 102 mm, Red light, AutoVISION Sensor, Ethernet TCP/IP, EtherNet/IP, PROFINET, IP65/IP67 |
| | 1.2 MP | Monochrome | No | 102-102 mm | 5.2 mm | 101-101 mm | 40 fps | Global | Red LED | AutoVISION, Visionscape | 1280 pixels | 960 pixels | EtherNet/IP, Ethernet TCP/IP, PROFINET Slave, Serial RS-232C | IP65/IP67 | F430 Smart Camera, 1.2 MP monochrome, Wide view, Fixed focus 102 mm, Red light, AutoVISION+Visionscape, Ethernet TCP/IP, EtherNet/IP, PROFINET, IP65/IP67 |
| | 1.2 MP | Monochrome | No | 102-102 mm | 5.2 mm | 101-101 mm | 40 fps | Global | White LED | AutoVISION | 1280 pixels | 960 pixels | EtherNet/IP, Ethernet TCP/IP, PROFINET Slave, Serial RS-232C | IP65/IP67 | F430 Smart Camera, 1.2 MP monochrome, Wide view, Fixed focus 102 mm, White light, AutoVISION, Ethernet TCP/IP, EtherNet/IP, PROFINET, IP65/IP67 |
| | 1.2 MP | Monochrome | No | 102-102 mm | 5.2 mm | 101-101 mm | 40 fps | Global | White LED | AutoVISION Sensor | 1280 pixels | 960 pixels | EtherNet/IP, Ethernet TCP/IP, PROFINET Slave, Serial RS-232C | IP65/IP67 | F430 Smart Camera, 1.2 MP monochrome, Wide view, Fixed focus 102 mm, White light, AutoVISION Sensor, Ethernet TCP/IP, EtherNet/IP, PROFINET, IP65/IP67 |
| | 1.2 MP | Monochrome | No | 102-102 mm | 5.2 mm | 101-101 mm | 40 fps | Global | White LED | AutoVISION, Visionscape | 1280 pixels | 960 pixels | EtherNet/IP, Ethernet TCP/IP, PROFINET Slave, Serial RS-232C | IP65/IP67 | F430 Smart Camera, 1.2 MP monochrome, Wide view, Fixed focus 102 mm, White light, AutoVISION+Visionscape, Ethernet TCP/IP, EtherNet/IP, PROFINET, IP65/IP67 |
| | 5.0 MP | Color | No | 102-102 mm | 5.2 mm | 96-96 mm | 5 fps | Rolling | Inner LEDs only | AutoVISION | 2592 pixels | 1944 pixels | EtherNet/IP, Ethernet TCP/IP, PROFINET Slave, Serial RS-232C | IP65/IP67 | F430 Smart Camera, 5 MP color, Wide view, Fixed focus 102 mm, No outer light, AutoVISION, Ethernet TCP/IP, EtherNet/IP, PROFINET, IP65/IP67 |
| | 5.0 MP | Color | No | 102-102 mm | 5.2 mm | 96-96 mm | 5 fps | Rolling | Inner LEDs only | AutoVISION Sensor | 2592 pixels | 1944 pixels | EtherNet/IP, Ethernet TCP/IP, PROFINET Slave, Serial RS-232C | IP65/IP67 | F430 Smart Camera, 5 MP color, Wide view, Fixed focus 102 mm, No outer light, AutoVISION Sensor, Ethernet TCP/IP, EtherNet/IP, PROFINET, IP65/IP67 |
| | 5.0 MP | Color | No | 102-102 mm | 5.2 mm | 96-96 mm | 5 fps | Rolling | Inner LEDs only | AutoVISION, Visionscape | 2592 pixels | 1944 pixels | EtherNet/IP, Ethernet TCP/IP, PROFINET Slave, Serial RS-232C | IP65/IP67 | F430 Smart Camera, 5 MP color, Wide view, Fixed focus 102 mm, No outer light, AutoVISION+Visionscape, Ethernet TCP/IP, EtherNet/IP, PROFINET, IP65/IP67 |
| | 5.0 MP | Color | No | 102-102 mm | 5.2 mm | 96-96 mm | 5 fps | Rolling | White LED | AutoVISION | 2592 pixels | 1944 pixels | EtherNet/IP, Ethernet TCP/IP, PROFINET Slave, Serial RS-232C | IP65/IP67 | F430 Smart Camera, 5 MP color, Wide view, Fixed focus 102 mm, White light, AutoVISION, Ethernet TCP/IP, EtherNet/IP, PROFINET, IP65/IP67 |
| | 5.0 MP | Color | No | 102-102 mm | 5.2 mm | 96-96 mm | 5 fps | Rolling | White LED | AutoVISION Sensor | 2592 pixels | 1944 pixels | EtherNet/IP, Ethernet TCP/IP, PROFINET Slave, Serial RS-232C | IP65/IP67 | F430 Smart Camera, 5 MP color, Wide view, Fixed focus 102 mm, White light, AutoVISION Sensor, Ethernet TCP/IP, EtherNet/IP, PROFINET, IP65/IP67 |
| | 5.0 MP | Color | No | 102-102 mm | 5.2 mm | 96-96 mm | 5 fps | Rolling | White LED | AutoVISION, Visionscape | 2592 pixels | 1944 pixels | EtherNet/IP, Ethernet TCP/IP, PROFINET Slave, Serial RS-232C | IP65/IP67 | F430 Smart Camera, 5 MP color, Wide view, Fixed focus 102 mm, White light, AutoVISION+Visionscape, Ethernet TCP/IP, EtherNet/IP, PROFINET, IP65/IP67 |
| | 0.3 MP | Monochrome | No | 190-190 mm | 7.7 mm | 119-119 mm | 52 fps | Global | Inner LEDs only | AutoVISION | 752 pixels | 480 pixels | EtherNet/IP, Ethernet TCP/IP, PROFINET Slave, Serial RS-232C | IP65/IP67 | F430 Smart Camera, 0.3 MP monochrome, Medium view, Fixed focus 190 mm, No outer light, AutoVISION, Ethernet TCP/IP, EtherNet/IP, PROFINET, IP65/IP67 |
| | 0.3 MP | Monochrome | No | 190-190 mm | 7.7 mm | 119-119 mm | 52 fps | Global | Inner LEDs only | AutoVISION Sensor | 752 pixels | 480 pixels | EtherNet/IP, Ethernet TCP/IP, PROFINET Slave, Serial RS-232C | IP65/IP67 | F430 Smart Camera, 0.3 MP monochrome, Medium view, Fixed focus 190 mm, No outer light, AutoVISION Sensor, Ethernet TCP/IP, EtherNet/IP, PROFINET, IP65/IP67 |
| | 0.3 MP | Monochrome | No | 190-190 mm | 7.7 mm | 119-119 mm | 52 fps | Global | Inner LEDs only | AutoVISION, Visionscape | 752 pixels | 480 pixels | EtherNet/IP, Ethernet TCP/IP, PROFINET Slave, Serial RS-232C | IP65/IP67 | F430 Smart Camera, 0.3 MP monochrome, Medium view, Fixed focus 190 mm, No outer light, AutoVISION+Visionscape, Ethernet TCP/IP, EtherNet/IP, PROFINET, IP65/IP67 |
| | 0.3 MP | Monochrome | No | 190-190 mm | 7.7 mm | 119-119 mm | 52 fps | Global | Red LED | AutoVISION | 752 pixels | 480 pixels | EtherNet/IP, Ethernet TCP/IP, PROFINET Slave, Serial RS-232C | IP65/IP67 | F430 Smart Camera, 0.3 MP monochrome, Medium view, Fixed focus 190 mm, Red light, AutoVISION, Ethernet TCP/IP, EtherNet/IP, PROFINET, IP65/IP67 |
| | 0.3 MP | Monochrome | No | 190-190 mm | 7.7 mm | 119-119 mm | 52 fps | Global | Red LED | AutoVISION Sensor | 752 pixels | 480 pixels | EtherNet/IP, Ethernet TCP/IP, PROFINET Slave, Serial RS-232C | IP65/IP67 | F430 Smart Camera, 0.3 MP monochrome, Medium view, Fixed focus 190 mm, Red light, AutoVISION Sensor, Ethernet TCP/IP, EtherNet/IP, PROFINET, IP65/IP67 |
| | 0.3 MP | Monochrome | No | 190-190 mm | 7.7 mm | 119-119 mm | 52 fps | Global | Red LED | AutoVISION, Visionscape | 752 pixels | 480 pixels | EtherNet/IP, Ethernet TCP/IP, PROFINET Slave, Serial RS-232C | IP65/IP67 | F430 Smart Camera, 0.3 MP monochrome, Medium view, Fixed focus 190 mm, Red light, AutoVISION+Visionscape, Ethernet TCP/IP, EtherNet/IP, PROFINET, IP65/IP67 |
| | 0.3 MP | Monochrome | No | 190-190 mm | 7.7 mm | 119-119 mm | 52 fps | Global | White LED | AutoVISION | 752 pixels | 480 pixels | EtherNet/IP, Ethernet TCP/IP, PROFINET Slave, Serial RS-232C | IP65/IP67 | F430 Smart Camera, 0.3 MP monochrome, Medium view, Fixed focus 190 mm, White light, AutoVISION, Ethernet TCP/IP, EtherNet/IP, PROFINET, IP65/IP67 |
| | 0.3 MP | Monochrome | No | 190-190 mm | 7.7 mm | 119-119 mm | 52 fps | Global | White LED | AutoVISION Sensor | 752 pixels | 480 pixels | EtherNet/IP, Ethernet TCP/IP, PROFINET Slave, Serial RS-232C | IP65/IP67 | F430 Smart Camera, 0.3 MP monochrome, Medium view, Fixed focus 190 mm, White light, AutoVISION Sensor, Ethernet TCP/IP, EtherNet/IP, PROFINET, IP65/IP67 |
| | 0.3 MP | Monochrome | No | 190-190 mm | 7.7 mm | 119-119 mm | 52 fps | Global | White LED | AutoVISION, Visionscape | 752 pixels | 480 pixels | EtherNet/IP, Ethernet TCP/IP, PROFINET Slave, Serial RS-232C | IP65/IP67 | F430 Smart Camera, 0.3 MP monochrome, Medium view, Fixed focus 190 mm, White light, AutoVISION+Visionscape, Ethernet TCP/IP, EtherNet/IP, PROFINET, IP65/IP67 |
| | 1.2 MP | Monochrome | No | 190-190 mm | 7.7 mm | 126-126 mm | 40 fps | Global | Inner LEDs only | AutoVISION | 1280 pixels | 960 pixels | EtherNet/IP, Ethernet TCP/IP, PROFINET Slave, Serial RS-232C | IP65/IP67 | F430 Smart Camera, 1.2 MP monochrome, Medium view, Fixed focus 190 mm, No outer light, AutoVISION, Ethernet TCP/IP, EtherNet/IP, PROFINET, IP65/IP67 |
| | 1.2 MP | Monochrome | No | 190-190 mm | 7.7 mm | 126-126 mm | 40 fps | Global | Inner LEDs only | AutoVISION Sensor | 1280 pixels | 960 pixels | EtherNet/IP, Ethernet TCP/IP, PROFINET Slave, Serial RS-232C | IP65/IP67 | F430 Smart Camera, 1.2 MP monochrome, Medium view, Fixed focus 190 mm, No outer light, AutoVISION Sensor, Ethernet TCP/IP, EtherNet/IP, PROFINET, IP65/IP67 |
| | 1.2 MP | Monochrome | No | 190-190 mm | 7.7 mm | 126-126 mm | 40 fps | Global | Inner LEDs only | AutoVISION, Visionscape | 1280 pixels | 960 pixels | EtherNet/IP, Ethernet TCP/IP, PROFINET Slave, Serial RS-232C | IP65/IP67 | F430 Smart Camera, 1.2 MP monochrome, Medium view, Fixed focus 190 mm, No outer light, AutoVISION+Visionscape, Ethernet TCP/IP, EtherNet/IP, PROFINET, IP65/IP67 |
| | 1.2 MP | Monochrome | No | 190-190 mm | 7.7 mm | 126-126 mm | 40 fps | Global | Red LED | AutoVISION | 1280 pixels | 960 pixels | EtherNet/IP, Ethernet TCP/IP, PROFINET Slave, Serial RS-232C | IP65/IP67 | F430 Smart Camera, 1.2 MP monochrome, Medium view, Fixed focus 190 mm, Red light, AutoVISION, Ethernet TCP/IP, EtherNet/IP, PROFINET, IP65/IP67 |
| | 1.2 MP | Monochrome | No | 190-190 mm | 7.7 mm | 126-126 mm | 40 fps | Global | Red LED | AutoVISION Sensor | 1280 pixels | 960 pixels | EtherNet/IP, Ethernet TCP/IP, PROFINET Slave, Serial RS-232C | IP65/IP67 | F430 Smart Camera, 1.2 MP monochrome, Medium view, Fixed focus 190 mm, Red light, AutoVISION Sensor, Ethernet TCP/IP, EtherNet/IP, PROFINET, IP65/IP67 |
| | 1.2 MP | Monochrome | No | 190-190 mm | 7.7 mm | 126-126 mm | 40 fps | Global | Red LED | AutoVISION, Visionscape | 1280 pixels | 960 pixels | EtherNet/IP, Ethernet TCP/IP, PROFINET Slave, Serial RS-232C | IP65/IP67 | F430 Smart Camera, 1.2 MP monochrome, Medium view, Fixed focus 190 mm, Red light, AutoVISION+Visionscape, Ethernet TCP/IP, EtherNet/IP, PROFINET, IP65/IP67 |
| | 1.2 MP | Monochrome | No | 190-190 mm | 7.7 mm | 126-126 mm | 40 fps | Global | White LED | AutoVISION | 1280 pixels | 960 pixels | EtherNet/IP, Ethernet TCP/IP, PROFINET Slave, Serial RS-232C | IP65/IP67 | F430 Smart Camera, 1.2 MP monochrome, Medium view, Fixed focus 190 mm, White light, AutoVISION, Ethernet TCP/IP, EtherNet/IP, PROFINET, IP65/IP67 |
| | 1.2 MP | Monochrome | No | 190-190 mm | 7.7 mm | 126-126 mm | 40 fps | Global | White LED | AutoVISION Sensor | 1280 pixels | 960 pixels | EtherNet/IP, Ethernet TCP/IP, PROFINET Slave, Serial RS-232C | IP65/IP67 | F430 Smart Camera, 1.2 MP monochrome, Medium view, Fixed focus 190 mm, White light, AutoVISION Sensor, Ethernet TCP/IP, EtherNet/IP, PROFINET, IP65/IP67 |
| | 1.2 MP | Monochrome | No | 190-190 mm | 7.7 mm | 126-126 mm | 40 fps | Global | White LED | AutoVISION, Visionscape | 1280 pixels | 960 pixels | EtherNet/IP, Ethernet TCP/IP, PROFINET Slave, Serial RS-232C | IP65/IP67 | F430 Smart Camera, 1.2 MP monochrome, Medium view, Fixed focus 190 mm, White light, AutoVISION+Visionscape, Ethernet TCP/IP, EtherNet/IP, PROFINET, IP65/IP67 |
| | 5.0 MP | Color | No | 190-190 mm | 7.7 mm | 121-121 mm | 5 fps | Rolling | Inner LEDs only | AutoVISION | 2592 pixels | 1944 pixels | EtherNet/IP, Ethernet TCP/IP, PROFINET Slave, Serial RS-232C | IP65/IP67 | F430 Smart Camera, 5 MP color, Medium view, Fixed focus 190 mm, No outer light, AutoVISION, Ethernet TCP/IP, EtherNet/IP, PROFINET, IP65/IP67 |
| | 5.0 MP | Color | No | 190-190 mm | 7.7 mm | 121-121 mm | 5 fps | Rolling | Inner LEDs only | AutoVISION Sensor | 2592 pixels | 1944 pixels | EtherNet/IP, Ethernet TCP/IP, PROFINET Slave, Serial RS-232C | IP65/IP67 | F430 Smart Camera, 5 MP color, Medium view, Fixed focus 190 mm, No outer light, AutoVISION Sensor, Ethernet TCP/IP, EtherNet/IP, PROFINET, IP65/IP67 |
| | 5.0 MP | Color | No | 190-190 mm | 7.7 mm | 121-121 mm | 5 fps | Rolling | Inner LEDs only | AutoVISION, Visionscape | 2592 pixels | 1944 pixels | EtherNet/IP, Ethernet TCP/IP, PROFINET Slave, Serial RS-232C | IP65/IP67 | F430 Smart Camera, 5 MP color, Medium view, Fixed focus 190 mm, No outer light, AutoVISION+Visionscape, Ethernet TCP/IP, EtherNet/IP, PROFINET, IP65/IP67 |
| | 5.0 MP | Color | No | 190-190 mm | 7.7 mm | 121-121 mm | 5 fps | Rolling | White LED | AutoVISION | 2592 pixels | 1944 pixels | EtherNet/IP, Ethernet TCP/IP, PROFINET Slave, Serial RS-232C | IP65/IP67 | F430 Smart Camera, 5 MP color, Medium view, Fixed focus 190 mm, White light, AutoVISION, Ethernet TCP/IP, EtherNet/IP, PROFINET, IP65/IP67 |
| | 5.0 MP | Color | No | 190-190 mm | 7.7 mm | 121-121 mm | 5 fps | Rolling | White LED | AutoVISION Sensor | 2592 pixels | 1944 pixels | EtherNet/IP, Ethernet TCP/IP, PROFINET Slave, Serial RS-232C | IP65/IP67 | F430 Smart Camera, 5 MP color, Medium view, Fixed focus 190 mm, White light, AutoVISION Sensor, Ethernet TCP/IP, EtherNet/IP, PROFINET, IP65/IP67 |
| | 5.0 MP | Color | No | 190-190 mm | 7.7 mm | 121-121 mm | 5 fps | Rolling | White LED | AutoVISION, Visionscape | 2592 pixels | 1944 pixels | EtherNet/IP, Ethernet TCP/IP, PROFINET Slave, Serial RS-232C | IP65/IP67 | F430 Smart Camera, 5 MP color, Medium view, Fixed focus 190 mm, White light, AutoVISION+Visionscape, Ethernet TCP/IP, EtherNet/IP, PROFINET, IP65/IP67 |
| | 0.3 MP | Monochrome | No | 190-190 mm | 5.2 mm | 171-171 mm | 52 fps | Global | Inner LEDs only | AutoVISION | 752 pixels | 480 pixels | EtherNet/IP, Ethernet TCP/IP, PROFINET Slave, Serial RS-232C | IP65/IP67 | F430 Smart Camera, 0.3 MP monochrome, Wide view, Fixed focus 190 mm, No outer light, AutoVISION, Ethernet TCP/IP, EtherNet/IP, PROFINET, IP65/IP67 |
| | 0.3 MP | Monochrome | No | 190-190 mm | 5.2 mm | 171-171 mm | 52 fps | Global | Inner LEDs only | AutoVISION Sensor | 752 pixels | 480 pixels | EtherNet/IP, Ethernet TCP/IP, PROFINET Slave, Serial RS-232C | IP65/IP67 | F430 Smart Camera, 0.3 MP monochrome, Wide view, Fixed focus 190 mm, No outer light, AutoVISION Sensor, Ethernet TCP/IP, EtherNet/IP, PROFINET, IP65/IP67 |
| | 0.3 MP | Monochrome | No | 190-190 mm | 5.2 mm | 171-171 mm | 52 fps | Global | Inner LEDs only | AutoVISION, Visionscape | 752 pixels | 480 pixels | EtherNet/IP, Ethernet TCP/IP, PROFINET Slave, Serial RS-232C | IP65/IP67 | F430 Smart Camera, 0.3 MP monochrome, Wide view, Fixed focus 190 mm, No outer light, AutoVISION+Visionscape, Ethernet TCP/IP, EtherNet/IP, PROFINET, IP65/IP67 |
| | 0.3 MP | Monochrome | No | 190-190 mm | 5.2 mm | 171-171 mm | 52 fps | Global | Red LED | AutoVISION | 752 pixels | 480 pixels | EtherNet/IP, Ethernet TCP/IP, PROFINET Slave, Serial RS-232C | IP65/IP67 | F430 Smart Camera, 0.3 MP monochrome, Wide view, Fixed focus 190 mm, Red light, AutoVISION, Ethernet TCP/IP, EtherNet/IP, PROFINET, IP65/IP67 |
| | 0.3 MP | Monochrome | No | 190-190 mm | 5.2 mm | 171-171 mm | 52 fps | Global | Red LED | AutoVISION Sensor | 752 pixels | 480 pixels | EtherNet/IP, Ethernet TCP/IP, PROFINET Slave, Serial RS-232C | IP65/IP67 | F430 Smart Camera, 0.3 MP monochrome, Wide view, Fixed focus 190 mm, Red light, AutoVISION Sensor, Ethernet TCP/IP, EtherNet/IP, PROFINET, IP65/IP67 |
| | 0.3 MP | Monochrome | No | 190-190 mm | 5.2 mm | 171-171 mm | 52 fps | Global | Red LED | AutoVISION, Visionscape | 752 pixels | 480 pixels | EtherNet/IP, Ethernet TCP/IP, PROFINET Slave, Serial RS-232C | IP65/IP67 | F430 Smart Camera, 0.3 MP monochrome, Wide view, Fixed focus 190 mm, Red light, AutoVISION+Visionscape, Ethernet TCP/IP, EtherNet/IP, PROFINET, IP65/IP67 |
| | 0.3 MP | Monochrome | No | 190-190 mm | 5.2 mm | 171-171 mm | 52 fps | Global | White LED | AutoVISION | 752 pixels | 480 pixels | EtherNet/IP, Ethernet TCP/IP, PROFINET Slave, Serial RS-232C | IP65/IP67 | F430 Smart Camera, 0.3 MP monochrome, Wide view, Fixed focus 190 mm, White light, AutoVISION, Ethernet TCP/IP, EtherNet/IP, PROFINET, IP65/IP67 |
| | 0.3 MP | Monochrome | No | 190-190 mm | 5.2 mm | 171-171 mm | 52 fps | Global | White LED | AutoVISION Sensor | 752 pixels | 480 pixels | EtherNet/IP, Ethernet TCP/IP, PROFINET Slave, Serial RS-232C | IP65/IP67 | F430 Smart Camera, 0.3 MP monochrome, Wide view, Fixed focus 190 mm, White light, AutoVISION Sensor, Ethernet TCP/IP, EtherNet/IP, PROFINET, IP65/IP67 |
| | 0.3 MP | Monochrome | No | 190-190 mm | 5.2 mm | 171-171 mm | 52 fps | Global | White LED | AutoVISION, Visionscape | 752 pixels | 480 pixels | EtherNet/IP, Ethernet TCP/IP, PROFINET Slave, Serial RS-232C | IP65/IP67 | F430 Smart Camera, 0.3 MP monochrome, Wide view, Fixed focus 190 mm, White light, AutoVISION+Visionscape, Ethernet TCP/IP, EtherNet/IP, PROFINET, IP65/IP67 |
| | 1.2 MP | Monochrome | No | 190-190 mm | 5.2 mm | 182-182 mm | 40 fps | Global | Inner LEDs only | AutoVISION | 1280 pixels | 960 pixels | EtherNet/IP, Ethernet TCP/IP, PROFINET Slave, Serial RS-232C | IP65/IP67 | F430 Smart Camera, 1.2 MP monochrome, Wide view, Fixed focus 190 mm, No outer light, AutoVISION, Ethernet TCP/IP, EtherNet/IP, PROFINET, IP65/IP67 |
| | 1.2 MP | Monochrome | No | 190-190 mm | 5.2 mm | 182-182 mm | 40 fps | Global | Inner LEDs only | AutoVISION Sensor | 1280 pixels | 960 pixels | EtherNet/IP, Ethernet TCP/IP, PROFINET Slave, Serial RS-232C | IP65/IP67 | F430 Smart Camera, 1.2 MP monochrome, Wide view, Fixed focus 190 mm, No outer light, AutoVISION Sensor, Ethernet TCP/IP, EtherNet/IP, PROFINET, IP65/IP67 |
| | 1.2 MP | Monochrome | No | 190-190 mm | 5.2 mm | 182-182 mm | 40 fps | Global | Inner LEDs only | AutoVISION, Visionscape | 1280 pixels | 960 pixels | EtherNet/IP, Ethernet TCP/IP, PROFINET Slave, Serial RS-232C | IP65/IP67 | F430 Smart Camera, 1.2 MP monochrome, Wide view, Fixed focus 190 mm, No outer light, AutoVISION+Visionscape, Ethernet TCP/IP, EtherNet/IP, PROFINET, IP65/IP67 |
| | 1.2 MP | Monochrome | No | 190-190 mm | 5.2 mm | 182-182 mm | 40 fps | Global | Red LED | AutoVISION | 1280 pixels | 960 pixels | EtherNet/IP, Ethernet TCP/IP, PROFINET Slave, Serial RS-232C | IP65/IP67 | F430 Smart Camera, 1.2 MP monochrome, Wide view, Fixed focus 190 mm, Red light, AutoVISION, Ethernet TCP/IP, EtherNet/IP, PROFINET, IP65/IP67 |
| | 1.2 MP | Monochrome | No | 190-190 mm | 5.2 mm | 182-182 mm | 40 fps | Global | Red LED | AutoVISION Sensor | 1280 pixels | 960 pixels | EtherNet/IP, Ethernet TCP/IP, PROFINET Slave, Serial RS-232C | IP65/IP67 | F430 Smart Camera, 1.2 MP monochrome, Wide view, Fixed focus 190 mm, Red light, AutoVISION Sensor, Ethernet TCP/IP, EtherNet/IP, PROFINET, IP65/IP67 |
| | 1.2 MP | Monochrome | No | 190-190 mm | 5.2 mm | 182-182 mm | 40 fps | Global | Red LED | AutoVISION, Visionscape | 1280 pixels | 960 pixels | EtherNet/IP, Ethernet TCP/IP, PROFINET Slave, Serial RS-232C | IP65/IP67 | F430 Smart Camera, 1.2 MP monochrome, Wide view, Fixed focus 190 mm, Red light, AutoVISION+Visionscape, Ethernet TCP/IP, EtherNet/IP, PROFINET, IP65/IP67 |
| | 1.2 MP | Monochrome | No | 190-190 mm | 5.2 mm | 182-182 mm | 40 fps | Global | White LED | AutoVISION | 1280 pixels | 960 pixels | EtherNet/IP, Ethernet TCP/IP, PROFINET Slave, Serial RS-232C | IP65/IP67 | F430 Smart Camera, 1.2 MP monochrome, Wide view, Fixed focus 190 mm, White light, AutoVISION, Ethernet TCP/IP, EtherNet/IP, PROFINET, IP65/IP67 |
| | 1.2 MP | Monochrome | No | 190-190 mm | 5.2 mm | 182-182 mm | 40 fps | Global | White LED | AutoVISION Sensor | 1280 pixels | 960 pixels | EtherNet/IP, Ethernet TCP/IP, PROFINET Slave, Serial RS-232C | IP65/IP67 | F430 Smart Camera, 1.2 MP monochrome, Wide view, Fixed focus 190 mm, White light, AutoVISION Sensor, Ethernet TCP/IP, EtherNet/IP, PROFINET, IP65/IP67 |
| | 1.2 MP | Monochrome | No | 190-190 mm | 5.2 mm | 182-182 mm | 40 fps | Global | White LED | AutoVISION, Visionscape | 1280 pixels | 960 pixels | EtherNet/IP, Ethernet TCP/IP, PROFINET Slave, Serial RS-232C | IP65/IP67 | F430 Smart Camera, 1.2 MP monochrome, Wide view, Fixed focus 190 mm, White light, AutoVISION+Visionscape, Ethernet TCP/IP, EtherNet/IP, PROFINET, IP65/IP67 |
| | 5.0 MP | Color | No | 190-190 mm | 5.2 mm | 174-174 mm | 5 fps | Rolling | Inner LEDs only | AutoVISION | 2592 pixels | 1944 pixels | EtherNet/IP, Ethernet TCP/IP, PROFINET Slave, Serial RS-232C | IP65/IP67 | F430 Smart Camera, 5 MP color, Wide view, Fixed focus 190 mm, No outer light, AutoVISION, Ethernet TCP/IP, EtherNet/IP, PROFINET, IP65/IP67 |
| | 5.0 MP | Color | No | 190-190 mm | 5.2 mm | 174-174 mm | 5 fps | Rolling | Inner LEDs only | AutoVISION Sensor | 2592 pixels | 1944 pixels | EtherNet/IP, Ethernet TCP/IP, PROFINET Slave, Serial RS-232C | IP65/IP67 | F430 Smart Camera, 5 MP color, Wide view, Fixed focus 190 mm, No outer light, AutoVISION Sensor, Ethernet TCP/IP, EtherNet/IP, PROFINET, IP65/IP67 |
| | 5.0 MP | Color | No | 190-190 mm | 5.2 mm | 174-174 mm | 5 fps | Rolling | Inner LEDs only | AutoVISION, Visionscape | 2592 pixels | 1944 pixels | EtherNet/IP, Ethernet TCP/IP, PROFINET Slave, Serial RS-232C | IP65/IP67 | F430 Smart Camera, 5 MP color, Wide view, Fixed focus 190 mm, No outer light, AutoVISION+Visionscape, Ethernet TCP/IP, EtherNet/IP, PROFINET, IP65/IP67 |
| | 5.0 MP | Color | No | 190-190 mm | 5.2 mm | 174-174 mm | 5 fps | Rolling | White LED | AutoVISION | 2592 pixels | 1944 pixels | EtherNet/IP, Ethernet TCP/IP, PROFINET Slave, Serial RS-232C | IP65/IP67 | F430 Smart Camera, 5 MP color, Wide view, Fixed focus 190 mm, White light, AutoVISION, Ethernet TCP/IP, EtherNet/IP, PROFINET, IP65/IP67 |
| | 5.0 MP | Color | No | 190-190 mm | 5.2 mm | 174-174 mm | 5 fps | Rolling | White LED | AutoVISION Sensor | 2592 pixels | 1944 pixels | EtherNet/IP, Ethernet TCP/IP, PROFINET Slave, Serial RS-232C | IP65/IP67 | F430 Smart Camera, 5 MP color, Wide view, Fixed focus 190 mm, White light, AutoVISION Sensor, Ethernet TCP/IP, EtherNet/IP, PROFINET, IP65/IP67 |
| | 5.0 MP | Color | No | 190-190 mm | 5.2 mm | 174-174 mm | 5 fps | Rolling | White LED | AutoVISION, Visionscape | 2592 pixels | 1944 pixels | EtherNet/IP, Ethernet TCP/IP, PROFINET Slave, Serial RS-232C | IP65/IP67 | F430 Smart Camera, 5 MP color, Wide view, Fixed focus 190 mm, White light, AutoVISION+Visionscape, Ethernet TCP/IP, EtherNet/IP, PROFINET, IP65/IP67 |
| | 0.3 MP | Monochrome | No | 300-300 mm | 7.7 mm | 185-185 mm | 52 fps | Global | Inner LEDs only | AutoVISION | 752 pixels | 480 pixels | EtherNet/IP, Ethernet TCP/IP, PROFINET Slave, Serial RS-232C | IP65/IP67 | F430 Smart Camera, 0.3 MP monochrome, Medium view, Fixed focus 300 mm, No outer light, AutoVISION, Ethernet TCP/IP, EtherNet/IP, PROFINET, IP65/IP67 |
| | 0.3 MP | Monochrome | No | 300-300 mm | 7.7 mm | 185-185 mm | 52 fps | Global | Inner LEDs only | AutoVISION Sensor | 752 pixels | 480 pixels | EtherNet/IP, Ethernet TCP/IP, PROFINET Slave, Serial RS-232C | IP65/IP67 | F430 Smart Camera, 0.3 MP monochrome, Medium view, Fixed focus 300 mm, No outer light, AutoVISION Sensor, Ethernet TCP/IP, EtherNet/IP, PROFINET, IP65/IP67 |
| | 0.3 MP | Monochrome | No | 300-300 mm | 7.7 mm | 185-185 mm | 52 fps | Global | Inner LEDs only | AutoVISION, Visionscape | 752 pixels | 480 pixels | EtherNet/IP, Ethernet TCP/IP, PROFINET Slave, Serial RS-232C | IP65/IP67 | F430 Smart Camera, 0.3 MP monochrome, Medium view, Fixed focus 300 mm, No outer light, AutoVISION+Visionscape, Ethernet TCP/IP, EtherNet/IP, PROFINET, IP65/IP67 |
| | 0.3 MP | Monochrome | No | 300-300 mm | 7.7 mm | 185-185 mm | 52 fps | Global | Red LED | AutoVISION | 752 pixels | 480 pixels | EtherNet/IP, Ethernet TCP/IP, PROFINET Slave, Serial RS-232C | IP65/IP67 | F430 Smart Camera, 0.3 MP monochrome, Medium view, Fixed focus 300 mm, Red light, AutoVISION, Ethernet TCP/IP, EtherNet/IP, PROFINET, IP65/IP67 |
| | 0.3 MP | Monochrome | No | 300-300 mm | 7.7 mm | 185-185 mm | 52 fps | Global | Red LED | AutoVISION Sensor | 752 pixels | 480 pixels | EtherNet/IP, Ethernet TCP/IP, PROFINET Slave, Serial RS-232C | IP65/IP67 | F430 Smart Camera, 0.3 MP monochrome, Medium view, Fixed focus 300 mm, Red light, AutoVISION Sensor, Ethernet TCP/IP, EtherNet/IP, PROFINET, IP65/IP67 |
| | 0.3 MP | Monochrome | No | 300-300 mm | 7.7 mm | 185-185 mm | 52 fps | Global | Red LED | AutoVISION, Visionscape | 752 pixels | 480 pixels | EtherNet/IP, Ethernet TCP/IP, PROFINET Slave, Serial RS-232C | IP65/IP67 | F430 Smart Camera, 0.3 MP monochrome, Medium view, Fixed focus 300 mm, Red light, AutoVISION+Visionscape, Ethernet TCP/IP, EtherNet/IP, PROFINET, IP65/IP67 |
| | 0.3 MP | Monochrome | No | 300-300 mm | 7.7 mm | 185-185 mm | 52 fps | Global | White LED | AutoVISION | 752 pixels | 480 pixels | EtherNet/IP, Ethernet TCP/IP, PROFINET Slave, Serial RS-232C | IP65/IP67 | F430 Smart Camera, 0.3 MP monochrome, Medium view, Fixed focus 300 mm, White light, AutoVISION, Ethernet TCP/IP, EtherNet/IP, PROFINET, IP65/IP67 |
| | 0.3 MP | Monochrome | No | 300-300 mm | 7.7 mm | 185-185 mm | 52 fps | Global | White LED | AutoVISION Sensor | 752 pixels | 480 pixels | EtherNet/IP, Ethernet TCP/IP, PROFINET Slave, Serial RS-232C | IP65/IP67 | F430 Smart Camera, 0.3 MP monochrome, Medium view, Fixed focus 300 mm, White light, AutoVISION Sensor, Ethernet TCP/IP, EtherNet/IP, PROFINET, IP65/IP67 |
| | 0.3 MP | Monochrome | No | 300-300 mm | 7.7 mm | 185-185 mm | 52 fps | Global | White LED | AutoVISION, Visionscape | 752 pixels | 480 pixels | EtherNet/IP, Ethernet TCP/IP, PROFINET Slave, Serial RS-232C | IP65/IP67 | F430 Smart Camera, 0.3 MP monochrome, Medium view, Fixed focus 300 mm, White light, AutoVISION+Visionscape, Ethernet TCP/IP, EtherNet/IP, PROFINET, IP65/IP67 |
| | 1.2 MP | Monochrome | No | 300-300 mm | 7.7 mm | 196-196 mm | 40 fps | Global | Inner LEDs only | AutoVISION | 1280 pixels | 960 pixels | EtherNet/IP, Ethernet TCP/IP, PROFINET Slave, Serial RS-232C | IP65/IP67 | F430 Smart Camera, 1.2 MP monochrome, Medium view, Fixed focus 300 mm, No outer light, AutoVISION, Ethernet TCP/IP, EtherNet/IP, PROFINET, IP65/IP67 |
| | 1.2 MP | Monochrome | No | 300-300 mm | 7.7 mm | 196-196 mm | 40 fps | Global | Inner LEDs only | AutoVISION Sensor | 1280 pixels | 960 pixels | EtherNet/IP, Ethernet TCP/IP, PROFINET Slave, Serial RS-232C | IP65/IP67 | F430 Smart Camera, 1.2 MP monochrome, Medium view, Fixed focus 300 mm, No outer light, AutoVISION Sensor, Ethernet TCP/IP, EtherNet/IP, PROFINET, IP65/IP67 |
| | 1.2 MP | Monochrome | No | 300-300 mm | 7.7 mm | 196-196 mm | 40 fps | Global | Inner LEDs only | AutoVISION, Visionscape | 1280 pixels | 960 pixels | EtherNet/IP, Ethernet TCP/IP, PROFINET Slave, Serial RS-232C | IP65/IP67 | F430 Smart Camera, 1.2 MP monochrome, Medium view, Fixed focus 300 mm, No outer light, AutoVISION+Visionscape, Ethernet TCP/IP, EtherNet/IP, PROFINET, IP65/IP67 |
| | 1.2 MP | Monochrome | No | 300-300 mm | 7.7 mm | 196-196 mm | 40 fps | Global | Red LED | AutoVISION | 1280 pixels | 960 pixels | EtherNet/IP, Ethernet TCP/IP, PROFINET Slave, Serial RS-232C | IP65/IP67 | F430 Smart Camera, 1.2 MP monochrome, Medium view, Fixed focus 300 mm, Red light, AutoVISION, Ethernet TCP/IP, EtherNet/IP, PROFINET, IP65/IP67 |
| | 1.2 MP | Monochrome | No | 300-300 mm | 7.7 mm | 196-196 mm | 40 fps | Global | Red LED | AutoVISION Sensor | 1280 pixels | 960 pixels | EtherNet/IP, Ethernet TCP/IP, PROFINET Slave, Serial RS-232C | IP65/IP67 | F430 Smart Camera, 1.2 MP monochrome, Medium view, Fixed focus 300 mm, Red light, AutoVISION Sensor, Ethernet TCP/IP, EtherNet/IP, PROFINET, IP65/IP67 |
| | 1.2 MP | Monochrome | No | 300-300 mm | 7.7 mm | 196-196 mm | 40 fps | Global | Red LED | AutoVISION, Visionscape | 1280 pixels | 960 pixels | EtherNet/IP, Ethernet TCP/IP, PROFINET Slave, Serial RS-232C | IP65/IP67 | F430 Smart Camera, 1.2 MP monochrome, Medium view, Fixed focus 300 mm, Red light, AutoVISION+Visionscape, Ethernet TCP/IP, EtherNet/IP, PROFINET, IP65/IP67 |
| | 1.2 MP | Monochrome | No | 300-300 mm | 7.7 mm | 196-196 mm | 40 fps | Global | White LED | AutoVISION | 1280 pixels | 960 pixels | EtherNet/IP, Ethernet TCP/IP, PROFINET Slave, Serial RS-232C | IP65/IP67 | F430 Smart Camera, 1.2 MP monochrome, Medium view, Fixed focus 300 mm, White light, AutoVISION, Ethernet TCP/IP, EtherNet/IP, PROFINET, IP65/IP67 |
| | 1.2 MP | Monochrome | No | 300-300 mm | 7.7 mm | 196-196 mm | 40 fps | Global | White LED | AutoVISION Sensor | 1280 pixels | 960 pixels | EtherNet/IP, Ethernet TCP/IP, PROFINET Slave, Serial RS-232C | IP65/IP67 | F430 Smart Camera, 1.2 MP monochrome, Medium view, Fixed focus 300 mm, White light, AutoVISION Sensor, Ethernet TCP/IP, EtherNet/IP, PROFINET, IP65/IP67 |
| | 1.2 MP | Monochrome | No | 300-300 mm | 7.7 mm | 196-196 mm | 40 fps | Global | White LED | AutoVISION, Visionscape | 1280 pixels | 960 pixels | EtherNet/IP, Ethernet TCP/IP, PROFINET Slave, Serial RS-232C | IP65/IP67 | F430 Smart Camera, 1.2 MP monochrome, Medium view, Fixed focus 300 mm, White light, AutoVISION+Visionscape, Ethernet TCP/IP, EtherNet/IP, PROFINET, IP65/IP67 |
| | 5.0 MP | Color | No | 300-300 mm | 7.7 mm | 188-188 mm | 5 fps | Rolling | Inner LEDs only | AutoVISION | 2592 pixels | 1944 pixels | EtherNet/IP, Ethernet TCP/IP, PROFINET Slave, Serial RS-232C | IP65/IP67 | F430 Smart Camera, 5 MP color, Medium view, Fixed focus 300 mm, No outer light, AutoVISION, Ethernet TCP/IP, EtherNet/IP, PROFINET, IP65/IP67 |
| | 5.0 MP | Color | No | 300-300 mm | 7.7 mm | 188-188 mm | 5 fps | Rolling | Inner LEDs only | AutoVISION Sensor | 2592 pixels | 1944 pixels | EtherNet/IP, Ethernet TCP/IP, PROFINET Slave, Serial RS-232C | IP65/IP67 | F430 Smart Camera, 5 MP color, Medium view, Fixed focus 300 mm, No outer light, AutoVISION Sensor, Ethernet TCP/IP, EtherNet/IP, PROFINET, IP65/IP67 |
| | 5.0 MP | Color | No | 300-300 mm | 7.7 mm | 188-188 mm | 5 fps | Rolling | Inner LEDs only | AutoVISION, Visionscape | 2592 pixels | 1944 pixels | EtherNet/IP, Ethernet TCP/IP, PROFINET Slave, Serial RS-232C | IP65/IP67 | F430 Smart Camera, 5 MP color, Medium view, Fixed focus 300 mm, No outer light, AutoVISION+Visionscape, Ethernet TCP/IP, EtherNet/IP, PROFINET, IP65/IP67 |
| | 5.0 MP | Color | No | 300-300 mm | 7.7 mm | 188-188 mm | 5 fps | Rolling | White LED | AutoVISION | 2592 pixels | 1944 pixels | EtherNet/IP, Ethernet TCP/IP, PROFINET Slave, Serial RS-232C | IP65/IP67 | F430 Smart Camera, 5 MP color, Medium view, Fixed focus 300 mm, White light, AutoVISION, Ethernet TCP/IP, EtherNet/IP, PROFINET, IP65/IP67 |
| | 5.0 MP | Color | No | 300-300 mm | 7.7 mm | 188-188 mm | 5 fps | Rolling | White LED | AutoVISION Sensor | 2592 pixels | 1944 pixels | EtherNet/IP, Ethernet TCP/IP, PROFINET Slave, Serial RS-232C | IP65/IP67 | F430 Smart Camera, 5 MP color, Medium view, Fixed focus 300 mm, White light, AutoVISION Sensor, Ethernet TCP/IP, EtherNet/IP, PROFINET, IP65/IP67 |
| | 5.0 MP | Color | No | 300-300 mm | 7.7 mm | 188-188 mm | 5 fps | Rolling | White LED | AutoVISION, Visionscape | 2592 pixels | 1944 pixels | EtherNet/IP, Ethernet TCP/IP, PROFINET Slave, Serial RS-232C | IP65/IP67 | F430 Smart Camera, 5 MP color, Medium view, Fixed focus 300 mm, White light, AutoVISION+Visionscape, Ethernet TCP/IP, EtherNet/IP, PROFINET, IP65/IP67 |
| | 0.3 MP | Monochrome | No | 300-300 mm | 5.2 mm | 266-266 mm | 52 fps | Global | Inner LEDs only | AutoVISION | 752 pixels | 480 pixels | EtherNet/IP, Ethernet TCP/IP, PROFINET Slave, Serial RS-232C | IP65/IP67 | F430 Smart Camera, 0.3 MP monochrome, Wide view, Fixed focus 300 mm, No outer light, AutoVISION, Ethernet TCP/IP, EtherNet/IP, PROFINET, IP65/IP67 |
| | 0.3 MP | Monochrome | No | 300-300 mm | 5.2 mm | 266-266 mm | 52 fps | Global | Inner LEDs only | AutoVISION Sensor | 752 pixels | 480 pixels | EtherNet/IP, Ethernet TCP/IP, PROFINET Slave, Serial RS-232C | IP65/IP67 | F430 Smart Camera, 0.3 MP monochrome, Wide view, Fixed focus 300 mm, No outer light, AutoVISION Sensor, Ethernet TCP/IP, EtherNet/IP, PROFINET, IP65/IP67 |
| | 0.3 MP | Monochrome | No | 300-300 mm | 5.2 mm | 266-266 mm | 52 fps | Global | Inner LEDs only | AutoVISION, Visionscape | 752 pixels | 480 pixels | EtherNet/IP, Ethernet TCP/IP, PROFINET Slave, Serial RS-232C | IP65/IP67 | F430 Smart Camera, 0.3 MP monochrome, Wide view, Fixed focus 300 mm, No outer light, AutoVISION+Visionscape, Ethernet TCP/IP, EtherNet/IP, PROFINET, IP65/IP67 |
| | 0.3 MP | Monochrome | No | 300-300 mm | 5.2 mm | 266-266 mm | 52 fps | Global | Red LED | AutoVISION | 752 pixels | 480 pixels | EtherNet/IP, Ethernet TCP/IP, PROFINET Slave, Serial RS-232C | IP65/IP67 | F430 Smart Camera, 0.3 MP monochrome, Wide view, Fixed focus 300 mm, Red light, AutoVISION, Ethernet TCP/IP, EtherNet/IP, PROFINET, IP65/IP67 |
| | 0.3 MP | Monochrome | No | 300-300 mm | 5.2 mm | 266-266 mm | 52 fps | Global | Red LED | AutoVISION Sensor | 752 pixels | 480 pixels | EtherNet/IP, Ethernet TCP/IP, PROFINET Slave, Serial RS-232C | IP65/IP67 | F430 Smart Camera, 0.3 MP monochrome, Wide view, Fixed focus 300 mm, Red light, AutoVISION Sensor, Ethernet TCP/IP, EtherNet/IP, PROFINET, IP65/IP67 |
| | 0.3 MP | Monochrome | No | 300-300 mm | 5.2 mm | 266-266 mm | 52 fps | Global | Red LED | AutoVISION, Visionscape | 752 pixels | 480 pixels | EtherNet/IP, Ethernet TCP/IP, PROFINET Slave, Serial RS-232C | IP65/IP67 | F430 Smart Camera, 0.3 MP monochrome, Wide view, Fixed focus 300 mm, Red light, AutoVISION+Visionscape, Ethernet TCP/IP, EtherNet/IP, PROFINET, IP65/IP67 |
| | 0.3 MP | Monochrome | No | 300-300 mm | 5.2 mm | 266-266 mm | 52 fps | Global | White LED | AutoVISION | 752 pixels | 480 pixels | EtherNet/IP, Ethernet TCP/IP, PROFINET Slave, Serial RS-232C | IP65/IP67 | F430 Smart Camera, 0.3 MP monochrome, Wide view, Fixed focus 300 mm, White light, AutoVISION, Ethernet TCP/IP, EtherNet/IP, PROFINET, IP65/IP67 |
| | 0.3 MP | Monochrome | No | 300-300 mm | 5.2 mm | 266-266 mm | 52 fps | Global | White LED | AutoVISION Sensor | 752 pixels | 480 pixels | EtherNet/IP, Ethernet TCP/IP, PROFINET Slave, Serial RS-232C | IP65/IP67 | F430 Smart Camera, 0.3 MP monochrome, Wide view, Fixed focus 300 mm, White light, AutoVISION Sensor, Ethernet TCP/IP, EtherNet/IP, PROFINET, IP65/IP67 |
| | 0.3 MP | Monochrome | No | 300-300 mm | 5.2 mm | 266-266 mm | 52 fps | Global | White LED | AutoVISION, Visionscape | 752 pixels | 480 pixels | EtherNet/IP, Ethernet TCP/IP, PROFINET Slave, Serial RS-232C | IP65/IP67 | F430 Smart Camera, 0.3 MP monochrome, Wide view, Fixed focus 300 mm, White light, AutoVISION+Visionscape, Ethernet TCP/IP, EtherNet/IP, PROFINET, IP65/IP67 |
| | 1.2 MP | Monochrome | No | 300-300 mm | 5.2 mm | 283-283 mm | 40 fps | Global | Inner LEDs only | AutoVISION | 1280 pixels | 960 pixels | EtherNet/IP, Ethernet TCP/IP, PROFINET Slave, Serial RS-232C | IP65/IP67 | F430 Smart Camera, 1.2 MP monochrome, Wide view, Fixed focus 300 mm, No outer light, AutoVISION, Ethernet TCP/IP, EtherNet/IP, PROFINET, IP65/IP67 |
| | 1.2 MP | Monochrome | No | 300-300 mm | 5.2 mm | 283-283 mm | 40 fps | Global | Inner LEDs only | AutoVISION Sensor | 1280 pixels | 960 pixels | EtherNet/IP, Ethernet TCP/IP, PROFINET Slave, Serial RS-232C | IP65/IP67 | F430 Smart Camera, 1.2 MP monochrome, Wide view, Fixed focus 300 mm, No outer light, AutoVISION Sensor, Ethernet TCP/IP, EtherNet/IP, PROFINET, IP65/IP67 |
| | 1.2 MP | Monochrome | No | 300-300 mm | 5.2 mm | 283-283 mm | 40 fps | Global | Inner LEDs only | AutoVISION, Visionscape | 1280 pixels | 960 pixels | EtherNet/IP, Ethernet TCP/IP, PROFINET Slave, Serial RS-232C | IP65/IP67 | F430 Smart Camera, 1.2 MP monochrome, Wide view, Fixed focus 300 mm, No outer light, AutoVISION+Visionscape, Ethernet TCP/IP, EtherNet/IP, PROFINET, IP65/IP67 |
| | 1.2 MP | Monochrome | No | 300-300 mm | 5.2 mm | 283-283 mm | 40 fps | Global | Red LED | AutoVISION | 1280 pixels | 960 pixels | EtherNet/IP, Ethernet TCP/IP, PROFINET Slave, Serial RS-232C | IP65/IP67 | F430 Smart Camera, 1.2 MP monochrome, Wide view, Fixed focus 300 mm, Red light, AutoVISION, Ethernet TCP/IP, EtherNet/IP, PROFINET, IP65/IP67 |
| | 1.2 MP | Monochrome | No | 300-300 mm | 5.2 mm | 283-283 mm | 40 fps | Global | Red LED | AutoVISION Sensor | 1280 pixels | 960 pixels | EtherNet/IP, Ethernet TCP/IP, PROFINET Slave, Serial RS-232C | IP65/IP67 | F430 Smart Camera, 1.2 MP monochrome, Wide view, Fixed focus 300 mm, Red light, AutoVISION Sensor, Ethernet TCP/IP, EtherNet/IP, PROFINET, IP65/IP67 |
| | 1.2 MP | Monochrome | No | 300-300 mm | 5.2 mm | 283-283 mm | 40 fps | Global | Red LED | AutoVISION, Visionscape | 1280 pixels | 960 pixels | EtherNet/IP, Ethernet TCP/IP, PROFINET Slave, Serial RS-232C | IP65/IP67 | F430 Smart Camera, 1.2 MP monochrome, Wide view, Fixed focus 300 mm, Red light, AutoVISION+Visionscape, Ethernet TCP/IP, EtherNet/IP, PROFINET, IP65/IP67 |
| | 1.2 MP | Monochrome | No | 300-300 mm | 5.2 mm | 283-283 mm | 40 fps | Global | White LED | AutoVISION | 1280 pixels | 960 pixels | EtherNet/IP, Ethernet TCP/IP, PROFINET Slave, Serial RS-232C | IP65/IP67 | F430 Smart Camera, 1.2 MP monochrome, Wide view, Fixed focus 300 mm, White light, AutoVISION, Ethernet TCP/IP, EtherNet/IP, PROFINET, IP65/IP67 |
| | 1.2 MP | Monochrome | No | 300-300 mm | 5.2 mm | 283-283 mm | 40 fps | Global | White LED | AutoVISION Sensor | 1280 pixels | 960 pixels | EtherNet/IP, Ethernet TCP/IP, PROFINET Slave, Serial RS-232C | IP65/IP67 | F430 Smart Camera, 1.2 MP monochrome, Wide view, Fixed focus 300 mm, White light, AutoVISION Sensor, Ethernet TCP/IP, EtherNet/IP, PROFINET, IP65/IP67 |
| | 1.2 MP | Monochrome | No | 300-300 mm | 5.2 mm | 283-283 mm | 40 fps | Global | White LED | AutoVISION, Visionscape | 1280 pixels | 960 pixels | EtherNet/IP, Ethernet TCP/IP, PROFINET Slave, Serial RS-232C | IP65/IP67 | F430 Smart Camera, 1.2 MP monochrome, Wide view, Fixed focus 300 mm, White light, AutoVISION+Visionscape, Ethernet TCP/IP, EtherNet/IP, PROFINET, IP65/IP67 |
| | 5.0 MP | Color | No | 300-300 mm | 5.2 mm | 271-271 mm | 5 fps | Rolling | Inner LEDs only | AutoVISION | 2592 pixels | 1944 pixels | EtherNet/IP, Ethernet TCP/IP, PROFINET Slave, Serial RS-232C | IP65/IP67 | F430 Smart Camera, 5 MP color, Wide view, Fixed focus 300 mm, No outer light, AutoVISION, Ethernet TCP/IP, EtherNet/IP, PROFINET, IP65/IP67 |
| | 5.0 MP | Color | No | 300-300 mm | 5.2 mm | 271-271 mm | 5 fps | Rolling | Inner LEDs only | AutoVISION Sensor | 2592 pixels | 1944 pixels | EtherNet/IP, Ethernet TCP/IP, PROFINET Slave, Serial RS-232C | IP65/IP67 | F430 Smart Camera, 5 MP color, Wide view, Fixed focus 300 mm, No outer light, AutoVISION Sensor, Ethernet TCP/IP, EtherNet/IP, PROFINET, IP65/IP67 |
| | 5.0 MP | Color | No | 300-300 mm | 5.2 mm | 271-271 mm | 5 fps | Rolling | Inner LEDs only | AutoVISION, Visionscape | 2592 pixels | 1944 pixels | EtherNet/IP, Ethernet TCP/IP, PROFINET Slave, Serial RS-232C | IP65/IP67 | F430 Smart Camera, 5 MP color, Wide view, Fixed focus 300 mm, No outer light, AutoVISION+Visionscape, Ethernet TCP/IP, EtherNet/IP, PROFINET, IP65/IP67 |
| | 5.0 MP | Color | No | 300-300 mm | 5.2 mm | 271-271 mm | 5 fps | Rolling | White LED | AutoVISION | 2592 pixels | 1944 pixels | EtherNet/IP, Ethernet TCP/IP, PROFINET Slave, Serial RS-232C | IP65/IP67 | F430 Smart Camera, 5 MP color, Wide view, Fixed focus 300 mm, White light, AutoVISION, Ethernet TCP/IP, EtherNet/IP, PROFINET, IP65/IP67 |
| | 5.0 MP | Color | No | 300-300 mm | 5.2 mm | 271-271 mm | 5 fps | Rolling | White LED | AutoVISION Sensor | 2592 pixels | 1944 pixels | EtherNet/IP, Ethernet TCP/IP, PROFINET Slave, Serial RS-232C | IP65/IP67 | F430 Smart Camera, 5 MP color, Wide view, Fixed focus 300 mm, White light, AutoVISION Sensor, Ethernet TCP/IP, EtherNet/IP, PROFINET, IP65/IP67 |
| | 5.0 MP | Color | No | 300-300 mm | 5.2 mm | 271-271 mm | 5 fps | Rolling | White LED | AutoVISION, Visionscape | 2592 pixels | 1944 pixels | EtherNet/IP, Ethernet TCP/IP, PROFINET Slave, Serial RS-232C | IP65/IP67 | F430 Smart Camera, 5 MP color, Wide view, Fixed focus 300 mm, White light, AutoVISION+Visionscape, Ethernet TCP/IP, EtherNet/IP, PROFINET, IP65/IP67 |
| | 1.2 MP | Monochrome | No | 400-400 mm | 16 mm | 118-118 mm | 40 fps | Global | Inner LEDs only | AutoVISION | 1280 pixels | 960 pixels | EtherNet/IP, Ethernet TCP/IP, PROFINET Slave, Serial RS-232C | IP65/IP67 | F430 Smart Camera, 1.2 MP monochrome, Narrow view, Fixed focus 400 mm, No outer light, AutoVISION, Ethernet TCP/IP, EtherNet/IP, PROFINET, IP65/IP67 |
| | 1.2 MP | Monochrome | No | 400-400 mm | 16 mm | 118-118 mm | 40 fps | Global | Inner LEDs only | AutoVISION Sensor | 1280 pixels | 960 pixels | EtherNet/IP, Ethernet TCP/IP, PROFINET Slave, Serial RS-232C | IP65/IP67 | F430 Smart Camera, 1.2 MP monochrome, Narrow view, Fixed focus 400 mm, No outer light, AutoVISION Sensor, Ethernet TCP/IP, EtherNet/IP, PROFINET, IP65/IP67 |
| | 1.2 MP | Monochrome | No | 400-400 mm | 16 mm | 118-118 mm | 40 fps | Global | Inner LEDs only | AutoVISION, Visionscape | 1280 pixels | 960 pixels | EtherNet/IP, Ethernet TCP/IP, PROFINET Slave, Serial RS-232C | IP65/IP67 | F430 Smart Camera, 1.2 MP monochrome, Narrow view, Fixed focus 400 mm, No outer light, AutoVISION+Visionscape, Ethernet TCP/IP, EtherNet/IP, PROFINET, IP65/IP67 |
| | 1.2 MP | Monochrome | No | 400-400 mm | 16 mm | 118-118 mm | 40 fps | Global | Red LED | AutoVISION | 1280 pixels | 960 pixels | EtherNet/IP, Ethernet TCP/IP, PROFINET Slave, Serial RS-232C | IP65/IP67 | F430 Smart Camera, 1.2 MP monochrome, Narrow view, Fixed focus 400 mm, Red light, AutoVISION, Ethernet TCP/IP, EtherNet/IP, PROFINET, IP65/IP67 |
| | 1.2 MP | Monochrome | No | 400-400 mm | 16 mm | 118-118 mm | 40 fps | Global | Red LED | AutoVISION Sensor | 1280 pixels | 960 pixels | EtherNet/IP, Ethernet TCP/IP, PROFINET Slave, Serial RS-232C | IP65/IP67 | F430 Smart Camera, 1.2 MP monochrome, Narrow view, Fixed focus 400 mm, Red light, AutoVISION Sensor, Ethernet TCP/IP, EtherNet/IP, PROFINET, IP65/IP67 |
| | 1.2 MP | Monochrome | No | 400-400 mm | 16 mm | 118-118 mm | 40 fps | Global | Red LED | AutoVISION, Visionscape | 1280 pixels | 960 pixels | EtherNet/IP, Ethernet TCP/IP, PROFINET Slave, Serial RS-232C | IP65/IP67 | F430 Smart Camera, 1.2 MP monochrome, Narrow view, Fixed focus 400 mm, Red light, AutoVISION+Visionscape, Ethernet TCP/IP, EtherNet/IP, PROFINET, IP65/IP67 |
| | 1.2 MP | Monochrome | No | 400-400 mm | 16 mm | 118-118 mm | 40 fps | Global | White LED | AutoVISION | 1280 pixels | 960 pixels | EtherNet/IP, Ethernet TCP/IP, PROFINET Slave, Serial RS-232C | IP65/IP67 | F430 Smart Camera, 1.2 MP monochrome, Narrow view, Fixed focus 400 mm, White light, AutoVISION, Ethernet TCP/IP, EtherNet/IP, PROFINET, IP65/IP67 |
| | 1.2 MP | Monochrome | No | 400-400 mm | 16 mm | 118-118 mm | 40 fps | Global | White LED | AutoVISION Sensor | 1280 pixels | 960 pixels | EtherNet/IP, Ethernet TCP/IP, PROFINET Slave, Serial RS-232C | IP65/IP67 | F430 Smart Camera, 1.2 MP monochrome, Narrow view, Fixed focus 400 mm, White light, AutoVISION Sensor, Ethernet TCP/IP, EtherNet/IP, PROFINET, IP65/IP67 |
| | 1.2 MP | Monochrome | No | 400-400 mm | 16 mm | 118-118 mm | 40 fps | Global | White LED | AutoVISION, Visionscape | 1280 pixels | 960 pixels | EtherNet/IP, Ethernet TCP/IP, PROFINET Slave, Serial RS-232C | IP65/IP67 | F430 Smart Camera, 1.2 MP monochrome, Narrow view, Fixed focus 400 mm, White light, AutoVISION+Visionscape, Ethernet TCP/IP, EtherNet/IP, PROFINET, IP65/IP67 |
No results found. Please expand your filter selection.
Reset all filters
Compare products
Show more products
How can we help you?
If you have a question or would like to ask for a quote, please contact us or send a request.
+44 (0)870 752 0861
Contact us
Contact me F430-F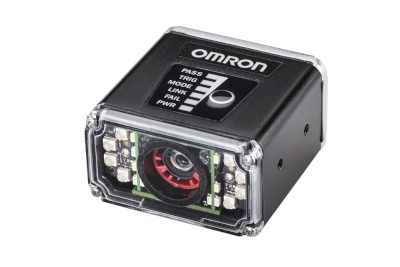 Thank you for submitting your request. We will come back to you as soon as possible.
We are experiencing technical difficulties. Your form submission has not been successful. Please accept our apologies and try again later. Details: [details]
Download
Request quotation
Request quotation
Quotation for F430-F
By completing this form you can request a quotation. Your personal details will be handled confidentially.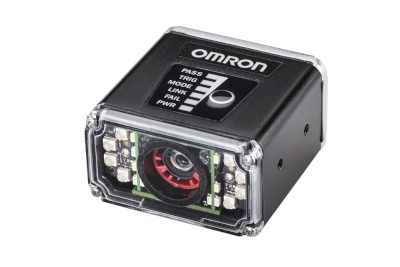 Thank you for requesting a quotation. We will provide you with the required information as soon as possible.
We are experiencing technical difficulties. Your form submission has not been successful. Please accept our apologies and try again later. Details: [details]
Download