Non-contact safety door switch range expanded
The F3S-TGR-N range of safety non-contact switches are now available in more than 500 product variations, providing machine door monitoring solutions for a wide range of applications and environmental conditions. New models include a range of RFID coded types for the highest level of anti-tamper protection, hygienic and environmental resistance versions for the toughest operational conditions, ATEX certified units for use in explosive environments and a wider choice of body forms and housing materials. The F3S-TGR-N range now provides the most comprehensive line-up of safety non-contact door switches, providing flexibility and ensuring there is a best-match solution for your specific application.
Industry's most comprhensive range of safety non-contact door switches
Available in more than 500 variations and with 10 different housing designs, the F3S-TGR-N non-contact switches provide complete flexibility, ensuring you can select exactly the right switch with regard to size, form, functionality and environmental performance for your application, without any compromises.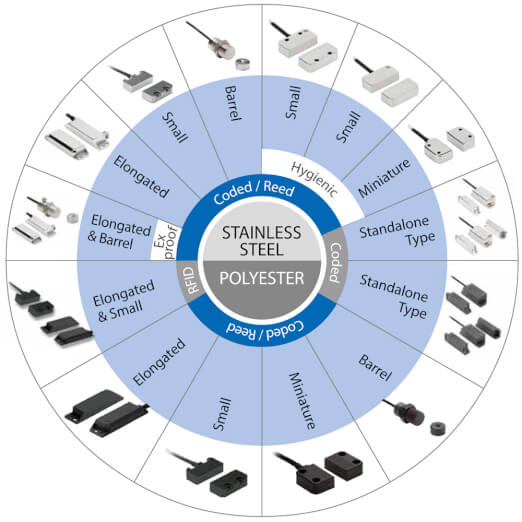 Follow OMRON Industrial Automation Europe on Linkedin