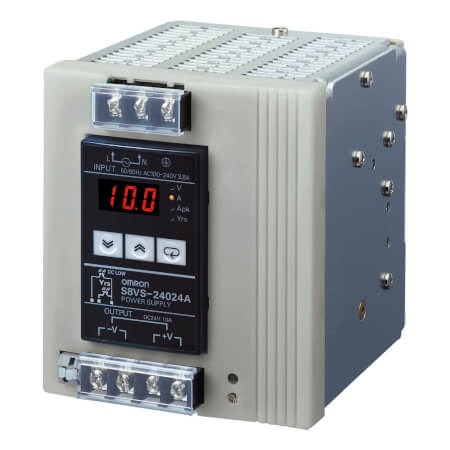 S8VS-A/B
Power Supply with a display
The S8VS-A/B series are AC to DC Power supplies with a display of output voltage, output current, and peak hold current. The A type S8VS has a function to show the maintenance forecast time in operational years. This will contribute to the equipment maintence and allow for replacement before the end of product life. The B type has a function of total run time monitor to allow the user to properly schedule equipment maintenance.
Operating temperature range (-10 to +60ºC)
The 3 digit, 7 segment display
The alarm output(Transistor:PNP, NPN)
The screwless terminal type is available
cULus, EN, RoHS compliant
UL Class 2 output( 60W and 90W)
How can we help you?
If you have a question or would like to ask for a quote, please contact us or send a request.
+44 (0)870 752 0861
Contact us
Contact me S8VS-A/B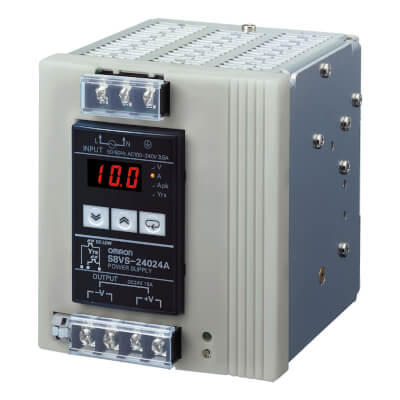 Thank you for submitting your request. We will come back to you as soon as possible.
We are experiencing technical difficulties. Your form submission has not been successful. Please accept our apologies and try again later. Details: [details]
Download
Request quotation
Request quotation
Quotation for S8VS-A/B
By completing this form you can request a quotation. Your personal details will be handled confidentially.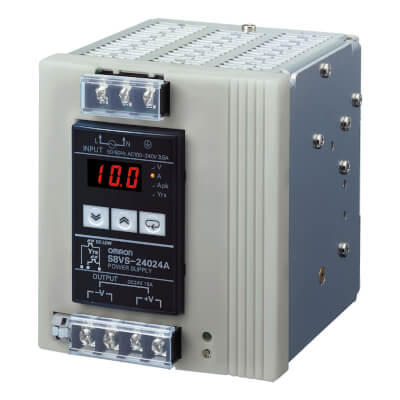 Thank you for requesting a quotation. We will provide you with the required information as soon as possible.
We are experiencing technical difficulties. Your form submission has not been successful. Please accept our apologies and try again later. Details: [details]
Download
Specifications & ordering info
Specifications
Ordering info