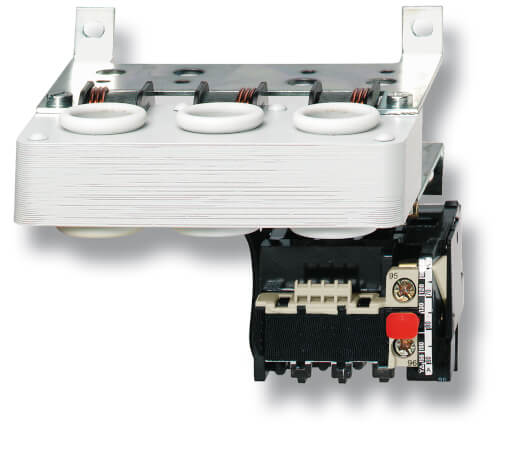 J7TKN
Thermal overload relays for J7 contactors
J7TKN relays protect motors against thermal overload. They can be mounted on the contactor or separately. The relays comply with IEC 947 (single-phase sensitivity).
Series of overload relays covering a setting range from 0.24A to 220A
All components are finger proof
Specifications & ordering info
Ordering information
126.5 × 45 × 70 (J7KN-10D to J7KN-22D);
141.5 × 45 × 87.5 (J7KN-24 to J7KN-40)
Accessories
Sets for single mounting
Busbar sets for thermal overload relays
Specifications
Without terminals, suitable for bushing one connector 70 mm² (stranded) per phase
How can we help you?
If you have a question or would like to ask for a quote, please contact us or send a request.
+44 (0)870 752 0861
Contact us
Contact me J7TKN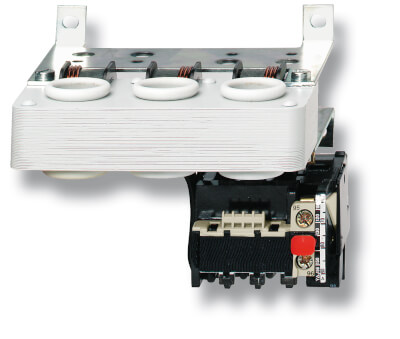 Thank you for submitting your request. We will come back to you as soon as possible.
We are experiencing technical difficulties. Your form submission has not been successful. Please accept our apologies and try again later. Details: [details]
Download
Request quotation
Request quotation
Quotation for J7TKN
By completing this form you can request a quotation. Your personal details will be handled confidentially.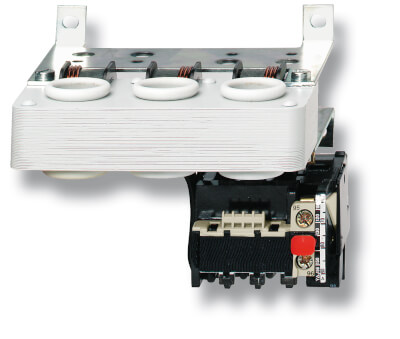 Thank you for requesting a quotation. We will provide you with the required information as soon as possible.
We are experiencing technical difficulties. Your form submission has not been successful. Please accept our apologies and try again later. Details: [details]
Download