Make your factory flow with greater collaboration and autonomy
Think further and scale faster to deliver more personalisation and sustainability across your business with our range of integrated automation solutions for manufacturing
Make it OMRON
The world around us has changed drastically. Now, more than ever, organizations must deliver ultra-agile production processes to keep up with demand.
For manufacturers, we understand the host of new challenges you face. Whether it's the need for better customisation, greater flexibility, or more sustainable processes. As a business, you need personalized, sustainable solutions that go beyond the growing demands of society. You need to make sure your manufacturing processes are future proof.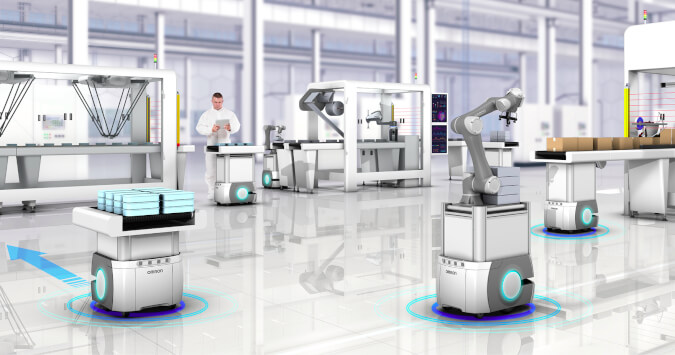 Make it flexible
Our modular production solutions mean you can rapidly switch in new technology when demand changes
Make it sustainable
Close the gap on net-zero and make smarter products that create less waste and use less energy
Make it personalized
Adapt to evolving customer needs and create tailored experiences that set you apart from the competition
Interested in hearing more about our flexible automation solutions for manufacturing?
Helping our customers make a difference
Explore how OMRON's industrial automation solutions have helped our customers solve challenges and improve productivity, safety and efficiency. Leading the way to the factory of the future where humans and machines work side-by-side in harmony.