Training
TC121 - Maintenance Training Course Specific to Sysmac
These courses are ideally suited for maintenance personnel and those who are involved in commissioning a machine equipped with NX/NJ controllers. But they are also for those who want to have a first introduction to the maintenance tools available for these products.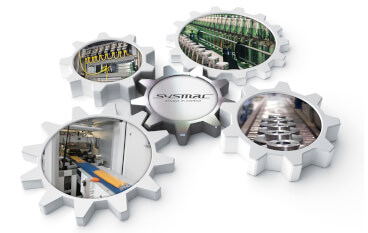 Sysmac Studio Maintenance training
The course covers the practical functionality part of NX/NJ controllers and Sysmac Studio. The focus is on maintaining a machine controlled by a NX/NJ controller. Therefore, the objective is to give the attendee a good understanding of all the tools available to maintain and troubleshoot.
After attending the course you're able to:
Install NX/NJ controller 
Understand the programming and configuration structure of Sysmac Studio 
Go online, monitor and manipulate variables used in programs 
Do debugging, commissioning, check network health and use the troubleshooter 
Backup and restore a NX/NJ project
Course: TC121 / 2 Days / £ 1088,-