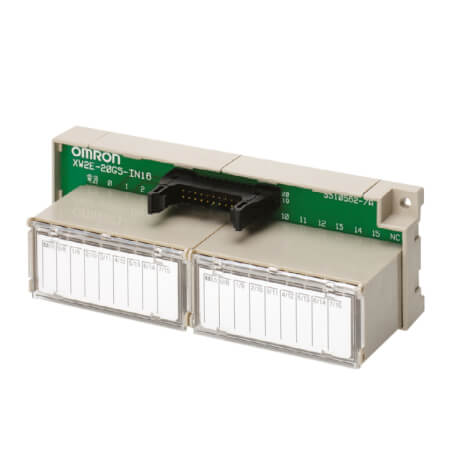 XW2E
Connector-Terminal Block Conversion Units with Three-tiered Terminal Block with Common
A common terminal is provided for device power supply and the threetiered structure means easier wiring.
For 16 inputs only.
The three-tiered terminal block simplifies wiring because the power supply terminal block is wired with just one crimp terminal.
Specifications & ordering info
Ordering Information
Connector-Terminal Block Conversion Unit
No. of inputs
No. of poles
Mounted Connector model
Cable Connector model
Order code
16
20
XG4A-2031
XG4M-2030-T
XW2E-20G5-IN16
Accessories (Order Separately)
Connecting Cables for Connector-Terminal Block Conversion Units
Refer to the XW2Z datasheet.
Specifications
Rated current
1 A
Rated voltage
12 to 24 VDC
Insulation resistance
100 MΩ min. (at 500 VDC)
Dielectric strength
500 VAC for 1 min (leakage current: 1 mA max.)
Ambient operating temperature
0 to 55°C
How can we help you?
If you have a question or would like to ask for a quote, please contact us or send a request.
+44 (0)870 752 0861
Contact us
Contact me XW2E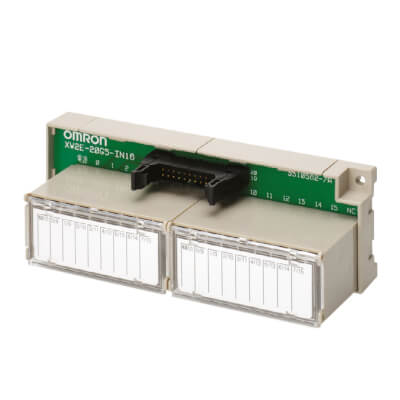 Thank you for submitting your request. We will come back to you as soon as possible.
We are experiencing technical difficulties. Your form submission has not been successful. Please accept our apologies and try again later. Details: [details]
Download
Request quotation
Request quotation
Quotation for XW2E
By completing this form you can request a quotation. Your personal details will be handled confidentially.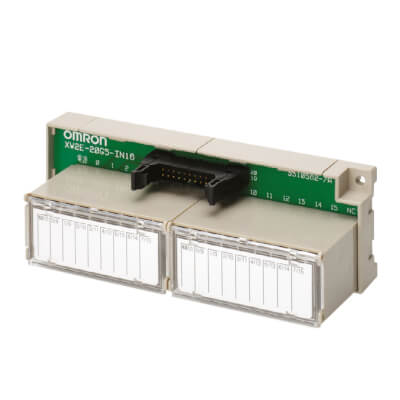 Thank you for requesting a quotation. We will provide you with the required information as soon as possible.
We are experiencing technical difficulties. Your form submission has not been successful. Please accept our apologies and try again later. Details: [details]
Download