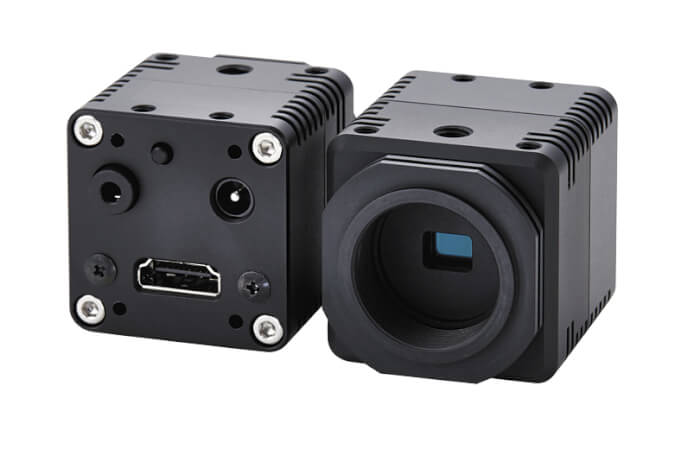 DVI Series
DVI Output Color Camera
Full HD 1080p
60 FPS
Low Light Sensitivity
Connectable to the monitor directly using HDMI connector enables observing system without PC. 
Enables a display of the crosshair and shadow masks by using the optional remote unit.
Specifications & ordering info
Ordering information
Cameras
Camera type
Resolution
Frame Rate
Effective Pixels
Sensor Size
Cell Size
(H×V, μm)
Sensor type
Sensor
Lens Mount
General Specifications
Order code
Color
High-Definition 1080P
60 fps
1920 × 1080
1/2.8
2.8 × 2.8
CMOS
IMX136
C
Case
STC-HD203DV
CS
STC-HD203DV-CS
Accessories
Type
Specification
Applicable Model
Order code
CS-to-C-Mount Conversion Adapter
–
CS Mount Camera
CS-C-R
Remote Control Unit
Ø3.5 stereo pin jack
All DVI/SDI Camera
JIG-HD133-R
How can we help you?
If you have a question or would like to ask for a quote, please contact us or send a request.
+44 (0)870 752 0861
Contact us
Contact me DVI Series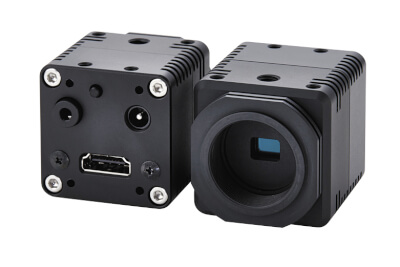 Thank you for submitting your request. We will come back to you as soon as possible.
We are experiencing technical difficulties. Your form submission has not been successful. Please accept our apologies and try again later. Details: [details]
Download
Request quotation
Request quotation
Quotation for DVI Series
By completing this form you can request a quotation. Your personal details will be handled confidentially.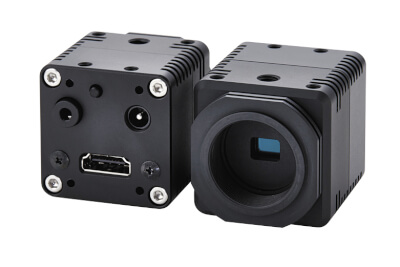 Thank you for requesting a quotation. We will provide you with the required information as soon as possible.
We are experiencing technical difficulties. Your form submission has not been successful. Please accept our apologies and try again later. Details: [details]
Download
Features
What is High Definition?
High-definition video is video of higher resolution than is standard. While there is no specific meaning for high-definition, generally any video image with more than 480 horizontal lines (North America) or 570 lines (Europe) is considered high-definition. 720 scan lines is generally the minimum even though many systems greatly exceed that. Images of standard resolution captured at rates faster than normal (60 frames/second North America, 50 fps Europe), by a high-speed camera may be considered high-definition in some contexts.
What is DVI?
Digital Visual Interface (DVI) is a video display interface developed by the Digital Display Working Group (DDWG). The digital interface is used to connect a video source to a display device, such as a computer monitor. DVI was developed to create an industry standard for the transfer of digital video content. The interface is designed to transmit uncompressed digital video and can be configured to support multiple modes such as DVI-D (digital only), DVI-A (analog only), or DVI-I (digital and analog). Featuring support for analog connections as well, the DVI specification provides optional compatibility with the VGA interface. This compatibility along with other advantages led to widespread acceptance in the PC industry over other competing digital standards such as Plug and Display (P&D) and Digital Flat Panel (DFP). Though predominantly found in computer devices, DVI is also present in some consumer electronics such as television sets, although most newer sets only offer HDMI all-digital connectors.
What is resolution?
Image resolution is the detail an image holds. The term applies to raster digital images, film images, and other types of images. Higher resolution means more image detail. Image resolution can be measured in various ways. Basically, resolution quantifies how close lines can be to each other and still be visibly resolved. Resolution units can be tied to physical sizes (e.g. lines per mm, lines per inch), to the overall size of a picture (lines per picture height, also known simply as lines, TV lines, or TVL), or to angular subtenant. Line pairs are often used instead of lines; a line pair comprises a dark line and an adjacent light line. A line is either a dark line or a light line. A resolution 10 lines per millimeter means 5 dark lines alternating with 5 light lines, or 5 line pairs per millimeter (5 LP/mm). Photographic lens and film resolution are most often quoted in line pairs per millimeter.